From a delicious meal on Newbury Street, to pastries from the North End, to Chinese cuisine from Chinatown, students in Boston are surrounded by endless options for dining. But with so much delicious food at your fingertips it's hard to pick a favorite food or restaurant! Inspired by the Food Network program, "The Best Thing I Ever Ate," I compiled a list of some Suffolk students' all-time favorite things to eat in Boston. You definitely need to try all of these before you graduate!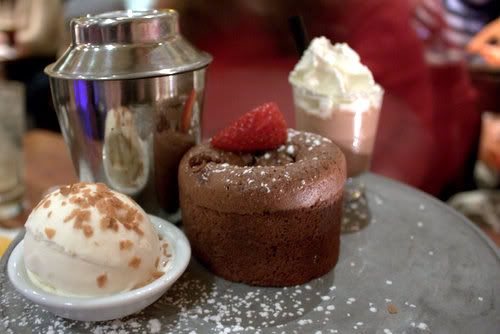 "The Melting Chocolate Truffle Heart Cake & Shake at Max Brenner's."
-Sarah Chasse & Alicia Gonnella '15
"Falafel from the Falafel King!"
-Sophie Peyton '15
 "Chicken Parm from Lucia Ristorante & Bar."
-Julie Riconda '13
"Boom Veggie Burger from UBurger. I would do awful things for one right now."
-Felicia Ferraro '15

"'Roast Beef Blues'" at Sam Lagrassa's Sandwiches located at 44 Province Street."
-Logan Peacock '14
"Dessert at Max Brenner's!!"
-Erica Markle '14
"A pasta dish at Vapiano... best Italian place in Boston!"
-Kelly Bogdanki '15

"Pizza with sausage with white wine from Teatro's."
-Nick LaCascia '15
"Anything from Teatro on Tremont, good prices too!"
-Matilda Ivarsson '15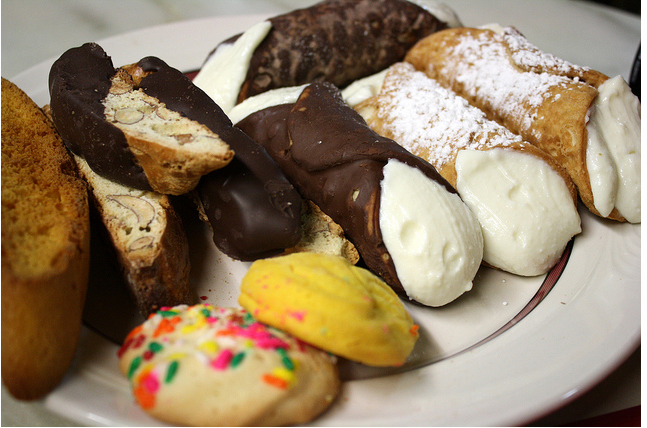 "Caffe Vittoria in the North End has the best cannolis!"
-Alexa Mellardo '15
"Salad from Fajitas & Rita's!"
-Jill Palmer '15
 
"The pancakes and macaroni and cheese from Trident Café on Newbury are the bombskiiiii!"
–Janea Huerta '14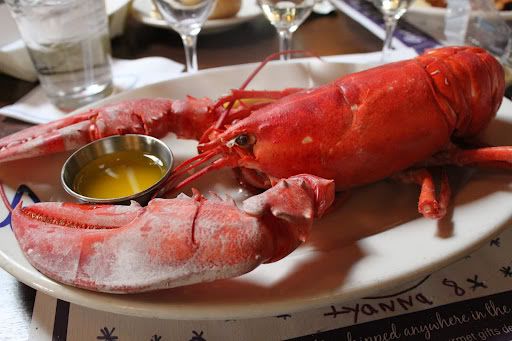 "Lobster from Legal Seafood."
-Nas Viola '15
"Fettuccine Alfredo from Lucia's in the North End.
-Dan Mazzei '15
"Definitely lobster ravioli from Rino's in East Boston."
-Olivia Grocott '15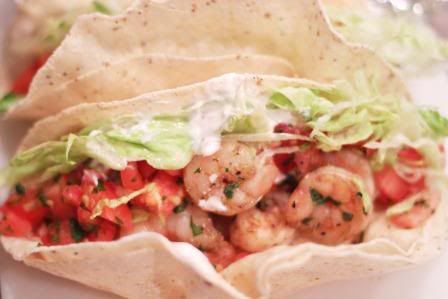 "Maria's Taqueria"
- Diana Torres '14
"The steak quesadillas from Fajitas & Rita's! "
-Rob Hammond '14
 
"Eggplant rollatini from Piccola Venezia on Hanover Street!"
–Julie Grassey '15
 
"Peanut butter chocolate chip cookies from The Chip Yard in Faneuil Hall!"
-Lisa Cabral '14

"Nutella Pizza from Café Quattro is the best thing I've had in Boston so far. Also, the grilled cheese from Beantown Pub is incredible."
-Nicole Rosa '15
You Might Also Like...