Hello collegiettes! Now that we are officially in the spring season, it's time for spring fashion trends! Among the other warm-weather trends such as floral patterns, tangerine tones and color-blocking brights, peplum is one of my fashion picks. A peplum is a light (or extreme) ruffle at the waistline. It was a 1950s and 1980s hit as well. Do we see the trend here?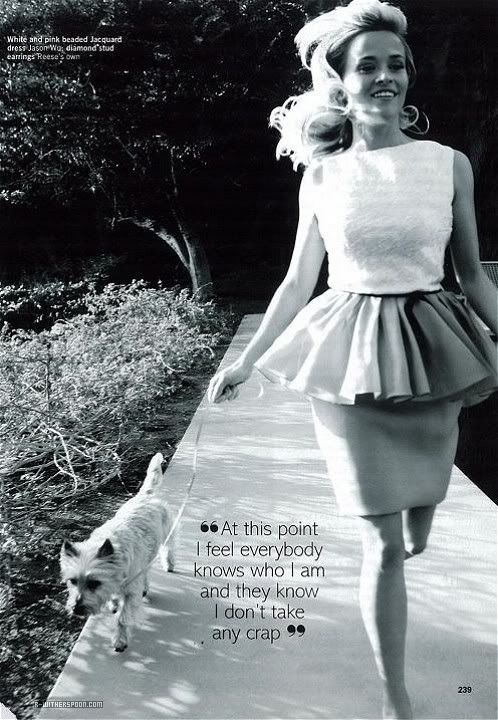 Your favorite celebrities like Blake Lively, Kate Middleton and Jennifer Hudson rock this trend, and you can too! Reese Witherspoon looked classically gorgeous in UK Glamour in a Ja
son Wu peplum. The same pink & white peplum is seen on the runway in Anjerika's
spring 2012 trends
 article (I love the white houndstooth).
Why Peplum?
Peplum accentuates the bust area (mrow!) and plays up the hips when worn correctly. It covers up your mid-section which, let's face it, is a problem area for many college-aged women (another pitcher anyone?).
If you're concerned about shaping up for the summer, read Brittany's article. You won't be alone in your progress! 
There are all types of peplum dresses and skirts out there: long, mini and mid-length. Also, what is on the top varies vastly. I love the three-quarter sleeves on the Victoria Beckham dress Blake Lively wore to the 2009 Angel Ball. This may have been "so three years ago" on the timestamp, but the peplum is still in!
The peplum skirt is great because you can dress it up or dress it down. Collegiettes may dress peplum up with a sheer blouse or rock a tank top—the choice is yours! 
Where to be Weary
Be careful when choosing fabrics with peplum. A thicker fabric may make you look bigger than you really are unless it is fitted correctly. Always "try before you buy" with peplum! And if you buy online, make sure the store has a good return policy.
Where to Buy
:
Forever 21
and
ModCloth
have great peplum items! Try your major department stores as well as a nice boutique in town. I got the one I'm wearing in my hair curling tutorial at a random shop in New York City for $20. You have to dig!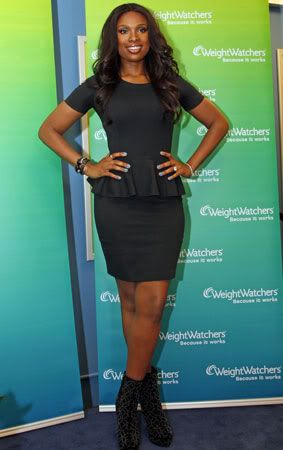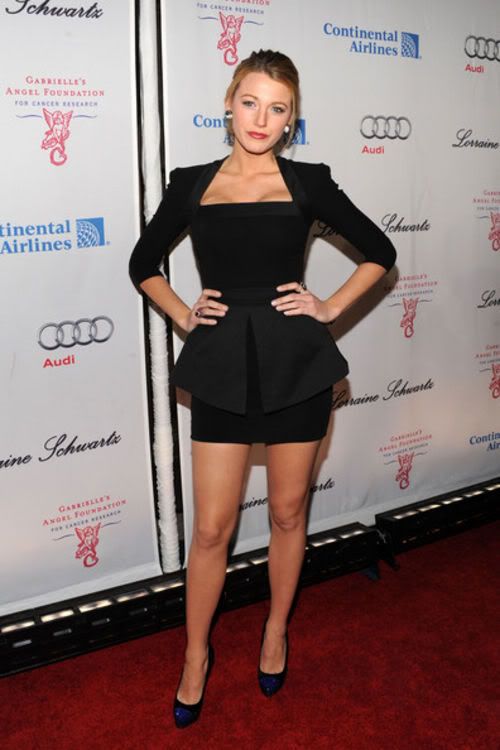 You Might Also Like...