Before incoming college freshman leave their homes and begin their college journey, Bentley University has a three-day summer orientation program to prepare newcomers for their time at Bentley. During orientation, students are able to explore campus, meet their fellow classmates, attend important information sessions, pick their schedule for the upcoming semester, and spend two nights sleeping in the freshmen dorm rooms. Orientation is a great way to start your Bentley experience off on the right foot.
Here are a few tips about how to make the most out of your Freshman Orientation: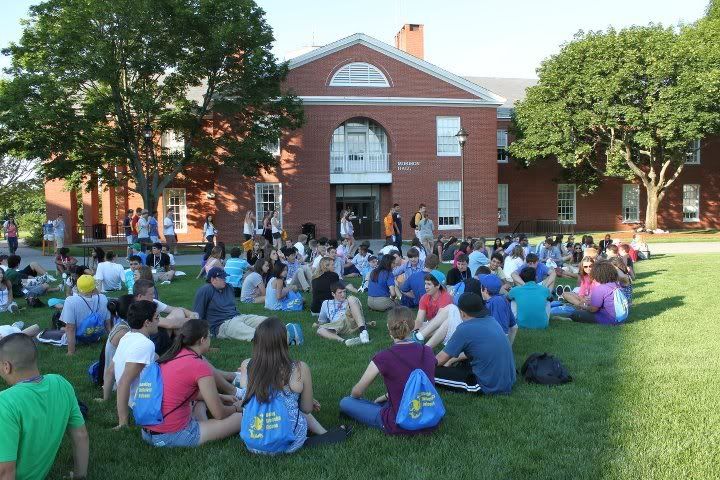 1. Keep an open mind
During orientation, your orientation leaders will encourage their groups to play different ice-breaker games that force the new students to come out of their shell. Although some of these games may seem cheesy, it is important that you keep an open mind and go along with all the activities. Students are encouraged to take their "cool hats off", and embrace the cheese that comes along with the ice-breaker games. No one knows each other and these games help remove the tension, allow your group to laugh together, and help you get to know one another.
Pages
You Might Also Like...