Sandy and Danny of Grease. Allie and Noah of The Notebook. Baby and Johnny of Dirty Dancing. These are just some of my favorite couples that all started off as summer romances. Sure, you may not be looking for love, but as the temperature rises so does our longing for some summer lovin'. Whether it be a fling or the real thing, there surely is a phenomenon of summer love, and as our summer approaches we may be wondering why they happen, where we can find them, and more importantly, how to land one!
Why do summer flings occur?
Freedom from Rules
No school and a lot less stress. You don't have to stick to so many strict schedules, which may pull you away from your love during the school year.
Freedom from Cliques
If you are with your friends, sometimes they can be your toughest critics and their opinion of what guy fits your image according to the group reels you in. Summer is a time for you to talk to interesting people and do some random things that you may not do during the school year to get the attention of the guy YOU want! So although it is nice to hang out with your friends, remember that it is okay to sometimes ditch the entourage. This may even make it less intimidating for a guy to approach you.
Sunshine!
More sunshine means more melatonin and serotonin, which are chemicals in your brain that make you happy (thank you psychology classes). It's no wonder you want to have more fun in the sun with another one! After facing the unpredictable New England weather, the sunny weather is a release! Plus, warm weather allows for more fun outdoor dates!
How/Where do I land one?
Go outside!
This may sound obvious with my last point about the warm weather, but honestly, go outside and it's a whole other world because THAT is where the boys are: beaches, parks, baseball fields, boardwalks, golf courses, volleyball courts… okay I think you get the point. Guys love being active in the sun and, just like us, are looking for flings too! They may be outside looking for girls showing some skin in the sun.
Dress Summer-Sexy
According to Steven Ward, host of VH1's Tough Love and CEO of "MasterMakers.com," summer is the perfect time for girls to "Wear as little as possible that's still socially acceptable and dignified." Now, remember this is coming from a guy's perspective, so what I am basically trying to say is if you got it, flaunt it, but DON'T cross the line from sunny to skanky. Bikinis are appropriate for the beach, not everywhere: cute summer dresses, crop tops, and jean shorts will attract the right guy for your summer fling!
Fling around with Flirting
If you have your eye on more than one guy, or just haven't decided who to reel in yet, then don't be excessively flirty or touchy feely with more than one guy. This will ward off potential guys and come off as insincere and a bit ferocious. Just be friendly to the guys you are somewhat interested in and then when you meet the right one you will know and the other guys won't feel "sidelined."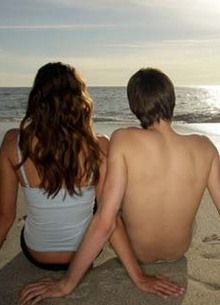 Stop babbling!
Summer is relaxed and things just move at a more laidback pace. If you are talking nonstop about yourself and not catching your breath or allowing him to speak then it is a complete turn off! Also remember summer flings are meant to be casual, so don't pry! Talk about things that actually pertain to summer such as summer movies, travel plans, funny summer stories. If you keep the atmosphere fun and free than he will respond in the right way.
Check out your Facebook friends
Now this is not meant to sound creepy or stalker-like, but your summer fling might be hiding right under your nose. Get to know your acquaintances and not-so-close friends in a different context – away from the pressures of school and cliques – and you might be surprised by what you find. You may see that some guys have changed since high school (if you are going back home) and you could spark something in the sun!
Volunteer
It feels good to do good, and as you service others you may also benefit as well. Volunteering over the summer is a lot of fun with a relaxed and wholesome atmosphere. Besides, if you find a guy volunteering, chances are he probably is a good guy with a heart and head on his shoulders.
Your summer job
A summer job is a great place for you to meet new people and you and your cute coworker will already have something to bond over and maybe want to escape from. How easy is it to turn the question of "what are you doing after work?" into a proposal for a casual date? It is okay to mix work with pleasure, in moderation and in the right sense for your summer fling. In the service business? Check out the cute customers and be a little flirty and you will become more than their favorite cashier or server.
Don't gawk over GTL guys
This goes out to all the girls who spend some of their time along the Jersey Shore. Disclaimer: I SWEAR all guys aren't like the Situation, but they are out there. So if the guy is more into mixed drinks and muscle tees, a summer fling is not recommended.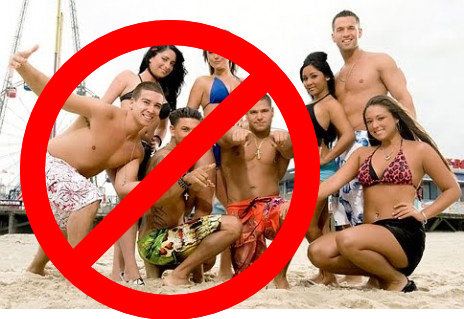 Five Final Tips for your Fling
1. Make your intentions clear.
2. Take it slow.
3. Don't neglect your friends.
4. Make the experience memorable.
5. If it is just a fling and not the real thing, leave on good terms.
These are just some hints on how to heat things up and find a honey. Guys may come and go in the summer like the tide of the ocean, or they may stick around like a lasting tan. It's up to you how you want to define and make the most out of your summer love!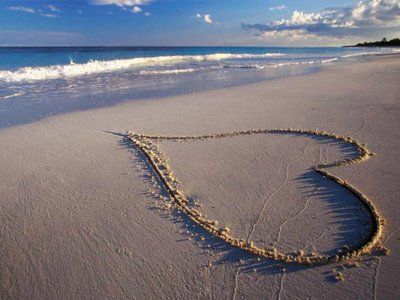 Source:
http://www.cosmopolitan.com/sex-love/dating-advice/how-to-find-a-summer-fling-2
Photo Sources:
http://www.socializr.com/design/8925
http://alltheworldsastage-hjz.blogspot.com/2011/04/start.html
http://www.facebook.com/photo.php?fbid=283147733828&set=a.467420103828.280127.283067348828&type=1&theater
http://teencandy.onsugar.com/Summer-Flings-Steady-Thing-9052553
http://shadydell.blogspot.com/2011/08/summer-means-fun-part-11-summer-flings.html
You Might Also Like...