One of my favorite things about Boston College has always been its size. For my first three years at BC, I always felt like it was big enough that I was constantly meeting new people, but small enough that you can't walk anywhere without seeing someone you know, which I love! Unfortunately, this year, I saw a little bit more of a negative side to our relatively small size. As a senior, it seems like every person I meet comes with about five rumors or negative comments attached to them. To be honest, if I meet a girl in my French class and try to tell someone how great she is, I really don't want to hear that freshman year she threw up in the shower of Keyes or that sophomore year she got in a fight with her entire eight man or something else equally based approximately zero percent in fact.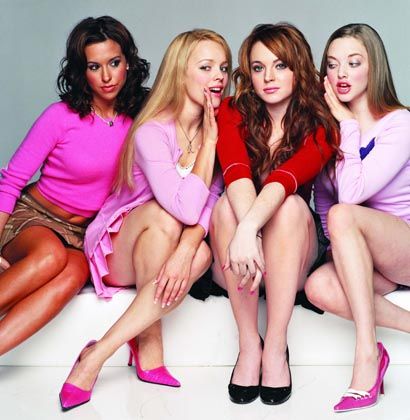 Beyond the fact that we are all seriously limiting the group of people that we surround ourselves with by immediately writing so many of them off based on things that could or could not be true, there is another, just as serious repercussion. I think Regina George said it best: "Do you know what everyone says about you? They say you're a home-schooled jungle freak, who's a less hot version of me…" For my fellow seniors, we've been at Boston College for over three years now… we've probably all done things that we aren't proud of, or that are more than a little embarrassing. To the underclassmen, if you haven't done something awkward or embarrassing yet… just wait.
So I have a radical suggestion for you collegiettes – before you listen to the trail of unfortunate gossip that seems to follow all of us – maybe actually try to get to know that cool girl in your French class. Not to go totally Cady Heron breaking-up-my-spring-fling-crown on you, but I don't see how talking about each other and worrying about what people are saying about us is really helping any of us be happier.
Photo Source:
http://hellogiggles.com/everything-i-need-to-know-i-learned-from-mean-girls
 
You Might Also Like...