For a girl whose favorite color is a simple and clean shade of white and is partial to any shade of brown or tan over a loud hue, Summer 2012's trends can be a little bit frightening. I will admit that my taste in colorful fashion has lagged behind a bit over the last couple of years but there is no doubt that, as the weather gets warmer, the colors are getting brighter and the fashion louder. 
So, after constant pressure from my colorfully stylishly roommates and reminders from every fashion magazine and shopping mall, I decided to finally take the trend plunge and get rid of those boring browns and dive into a new bright and beautiful wardrobe that can only mean one thing: summer has finally arrived!
Here are my purchases: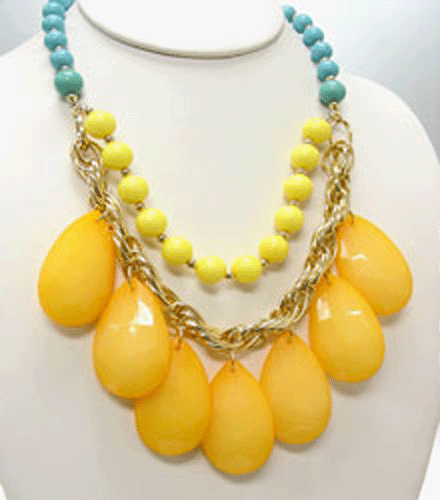 This asymmetrical coral maxi is by far my favorite purchase for summer. Not only is it a bright, look-at-me color, but also it is so comfortable and soft, perfect for that beach vacation or just a night out with friends. I paired it with this yellow and blue statement necklace to add a little interest to the dress's solid color. Enter a neutral pair of wedges or gold sandals and you have a look that is all set for summer. 
Sizzlin' in Coral Maxi Dress: $49.50 at Vestique.com
Glorious Yellow Bead Necklace: $24.50 at Vestique.com
Pages
You Might Also Like...