Getting To Know Alexis Worthington
Getting To Know Alexis Worthington
By:Melissa Vega
 
You may have seen Alexis Worthington play at one of Boone's local coffee shops or Legends, but if you haven't, you really don't want to miss out on this artist. I had the lovely opportunity to meet and interview one of Appalachian's own talented singer/songwriters. Her music is catchy, fun, but most importantly, real. She recently signed with Appalachian's student-led record company, Split Rail Records, so keep an eye out for her debut EP releasing soon!


 
Age:22
Year: Senior
Major: Music Industry Studies, Recording and Production, Business minor
Hometown: Charlotte, NC
Website: www.alexisworthington.com
Q: How did it all start? What inspired you to pursue music?
A:I started playing guitar when I was 15 so I could lead worship at church. I didn't write my first song until my senior year of high school, and I continued writing more and more as I started college. I used to play the songs I wrote for my roommate freshman year in our tiny room in Coltrane. I didn't really start pursuing music though until the fall of my sophomore year. I was writing more than I ever had before and, encouraged by friends around me, I booked a show at BeansTalk coffee shop. Before then, the only time I had ever played for people was in church. I was really nervous to share the songs that I'd written with a room full of people, I kind of felt like I was reading my diary out loud. But after that I knew that if writing and performing music was something I wanted to do, I should just go for it and not stress about what it would or wouldn't turn into.
Q: What is something most people don't know about you?
A: I'm one-eighth Japanese. No really, I am.  
Q: Any pre-show rituals?
A:Not really anything specific. I'm a very late-natured person so usually I'm just scrambling to get to the show on time!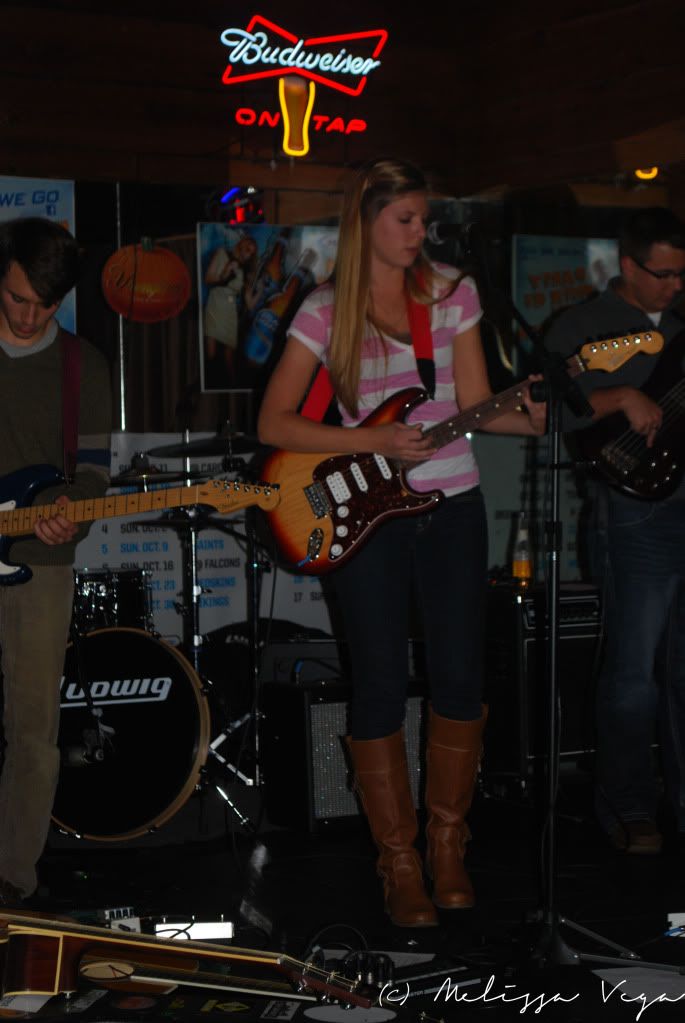 Q: Do you have a favorite song to perform?
A:I like performing "Make You Disappear" because I think it's one of the strongest songs I've written, and it's upbeat and fun. People have called it the "shoes" song because that's the line that gets stuck in their heads haha.
Q: Who are your most influential artists?
A:I would say I'm influenced by Adele, Ingrid Michaelson, Maroon 5, Jack Johnson, Colbie Caillat, Jason Mraz... on and on.
Q: Who is the most influential person in your life?
A: This is a really hard question. I have a lot of incredible mentors in my life that have encouraged me musically, character-wise, and spiritually... mostly people from church back home. I can't really pin it all down to one person.  
Q: How would you define your sound?
A:I would define my sound, broadly, as pop.