Often it's challenging for a health-conscious collegiette to find a meal that satisfies her taste, wallet, and waistline. Tuscaloosa can easily pass for the land of "burgers, beer, and Buffalo Phil's," but last time I checked, those things were not on the path to health and beauty. The Three B's are wonderful things, but maybe just for the weekend. So what's a gal to do the other five days of the week? The answer to that lies in each individual collegiette's chosen path to fitness. Whether that's low carb, low calorie, or organic/natural food, it's up to you ladies. Each plan has delicious options to get you through a meal out- you just have to know where to look.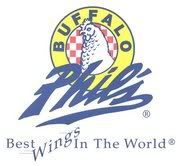 For the veggie lovers out there (and those who simply make the noble decision to actually eat them), low carb can be a great way to embrace a healthy lifestyle. Located right on the Strip, Pita Pit offers an immense selection of toppings for either your "Fork-Style" pita (which is a salad) or a whole-wheat pita, which unfortunately only saves you 4g of carbs. You can even prepare by planning your pita online with Pita Pit's nutrition calculator. Pita Pit offers more than just healthy food options; they also deliver! AND are open till at least midnight. AND 3AM Thursday through Saturday. So you know what that means- no more excuses.
Depending on your will power, you could also check out the salad bar at Jason's Deli. I mention this need for will power because accompanying the high-quality selection of veggies are some extremely tempting, high-carb salad "accessories." Jason's Deli is known for their large, varied salad bar with many options for a filling and nutritional salad. They have lots of organic options too! You can even add your options up before hand here too with the Jason's Deli meal calculator. Just be sure to check out the carb (g) count for some of those tempting "specialty" sides such as: chocolate mousse (16g), croutons (21g), and banana pudding (20g).
Low calorie is a popular route for the waistline conscious gals, as you only have to count one thing: calories. Many restaurants have decided to help out those watching their weight by providing the calorie count right there on the menu (which might I add is mildly depressing alongside helpful). Panera Bread, for instance, provides such information on their menus. According to Panera Bread's Nutrition Calculator, I can get my favorite, the "You Pick Two" Asian Sesame Chicken Salad and French Onion Soup, for 410 Calories. If I remove the croutons from the soup and wonton chips from the salad, that's down to 270 calories- 270 absolutely delicious calories.
Zoe's Kitchen also provides many calorie-conscious options. Some of their restaurants have a "less than 500 calorie" list, but you can find all of the nutritional information on their website. Many of their salads, sandwiches, and even hearty plates are less than 500 calories. My favorite, the Hummus and Salad Plate, is unfortunately a hefty 850 calories, but if you remove the hummus and (addictive) pita, the Greek salad is still delicious with a mere 420 calories.
If it's organic or natural foods you're after, don't despair! Although few and far between, natural foods can be found even in Tuscaloosa. Chipotle Mexican Grill actually provides an insanely delicious and conscientious option. Chipotle's menu is stocked with natural and organic options for your burrito, burrito bowl, tacos, salads, and sides. If you want to learn even more, check out Chipotle's 'Food with Integrity" commitment. Chipotle boasts "finding the very best ingredients raised with respect for the animals, the environment, and the farmers." And they've got the facts and resources to prove it. While you're there, be sure to check out the FWI facts page.
Manna Grocery and Deli is probably the most over-looked store in Tuscaloosa. Located on McFarland, it's the only all-organic and natural food selection (aside from farmers' markets) in our area. They provide a deli that keeps a fresh stock of foods you can pick up for lunch and dinner.  Just be sure to stop by before 2:30 pm if you're looking to sit and eat in the actual deli; otherwise the deli case is always an equally tasty option. They also provide a market for groceries that are local, organic, and seasonal.
Now that we've sorted out some diet options for each unique collegiette, what happens if your group is not as health-conscious as you? They say they want B. Phil's. You say to you want to be skinny. What's a girl to do? Never fear, there a few basic tips for choosing food that won't make your waistline hate you.     
Some places have no shame in what they provide. They know we're there for the grease, sweets, and carbs. But you can always find veggies somewhere on the menu. Be it a tossed salad or as a side with some chicken, go for it.
Soft drinks: Coke, Mountain Dew, Dr. Pepper- we all have our addictions. But cutting these out is both a great way to save calories and money! They're not worth the several extra dollars the restaurant is going to charge you, and honestly, how much does it enhance your meal? They add useless calories to your meal. Instead, opt for the monetary free and calorie free water.
White bread and fried yummies: Now, I'm a Paula Deen fan myself, but if it's something that could be one of her main varieties, better leave it alone. White bread adds all kinds of useless carbs and calories to your meal that will eventually just make you tired. The fried yummies? Well, unfortunately that's just the white bread disguised in an even tastier and tempting way. Choose something else that doesn't involve these delicious dietary evils.
Now you have it, T-Town Collegiettes. A variety of healthy options are out there, you just need to know where to look and what to avoid. And those three B's? Then again- we are in college. Can anyone really judge?
 
Links
Pita pit- http://www.pitapitusa.com/build_a_pita.php
Jason's Deli- http://www.jasonsdeli.com/nutrition
Panera Bread- http://www.paneranutrition.com/NutritionCalculator.aspx
Zoe's Kitchen- http://zoeskitchen.com/menu/Nutrition.aspx
Chipotle-Food with integrity- http://www.chipotle.com/en-US/fwi/fwi.aspx
FWI Facts- http://www.chipotle.com/en-us/fwi/fwi_facts/fwi_facts.aspx
Picture taken from Buffalo Phil's Facebook
You Might Also Like...