Showing your sweetheart how much you care about them shouldn't be an expensive task! Here are a few sweet, creative ways that you can celebrate Valentine's Day this year without breaking the bank.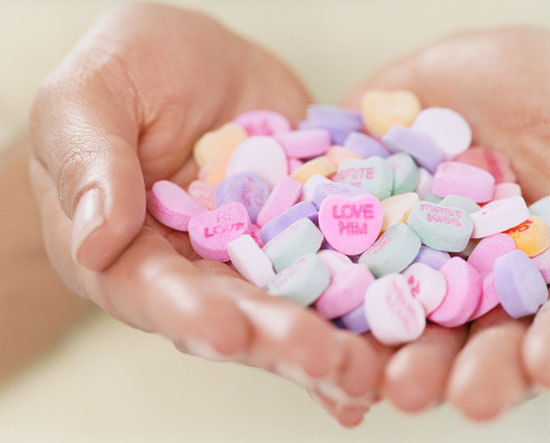 The Gift
Whether you intend to spoil him with expensive items or not, finding the right gift for a guy can be intimidating. But it doesn't have to be! When you hand him one of these thoughtful, personal, do-it-yourself presents, you'll remind your guy why he cares about you so much.
Instagram Your Love
His walls are probably pretty bare (save for that "Keep Calm and Have a Beer" poster), so why not make him a photo collage to brighten up his dorm? You've probably Instagrammed all of your cutest couple-y moments together anyway. Follow this tutorial from a blog called A Beautiful Mess to craft your thoughtful gift. Plus, now he'll get to show off his gorgeous girlfriend to all of his friends!
Cozy Up with a T-Shirt Pillow
You can't exactly give your guy a Build-a-Bear to cuddle as he falls asleep (unless you want him to be relentlessly made fun of by his friends), so make him one of these instead! By following this tutorial, you can turn a t-shirt into a pillow for him to sleep with. You'll show him that you know his interests when you use a t-shirt from his favorite band or football team, and he'll think of you when he falls asleep each night—now that's killing two birds with one stone.
Pages
You Might Also Like...