TikTok Just Introduced New Features to Encourage Body Inclusivity & Support for #NEDAwareness Week
February 22nd kicked off NEDA's annual National Eating Disorders Awareness Week (#NEDAwareness). NEDA is the world's largest nonprofit organization dedicated to supporting individuals and families affected by eating disorders as well as raising awareness through its various programs, services and ongoing support for recovery, and #NEDAwareness Week is all about educating the public, spreading messages of hope, and making sure those in need have access to the lifesaving resources they need. Along with its goals of championing awareness, education, and recovery, NEDA is also committed to recognizing the underrepresented and marginalized communities affected by challenging systemic biases and including stories of all backgrounds and experiences.
For #NEDAwareness Week, TikTok partnered up with NEDA to raise awareness about eating disorders, encourage body inclusivity, and provide the necessary support and resources for those in need. 
Not only is it important to recognize moments like #NEDAwareness Week and continue the work and effort year-round, but TikTok's goal is also to ensure its members are comfortable and confident in expressing themselves by bringing compassion, support and a sense of community to survivors and those who may be struggling.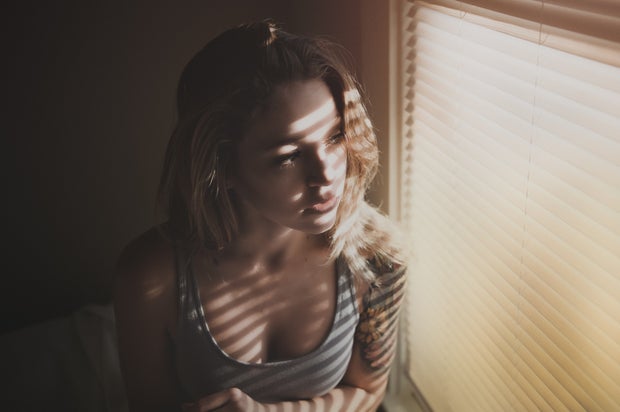 Photo by Cosmic Timetraveler from Unsplash
Inspired by the stories of the TikTok community, who've used the platform to uplift and support others affected by body image issues and eating disorders, TikTok is introducing three new features to aid these goals: 
In-app support resources
To start off #NEDAwareness Week, TikTok will now be providing access to the NEDA Helpline for users searching eating disorder-related phrases and hashtags, such as #edrecovery, on the app. With this new feature, users will be able to find help, support, and information about treatment options. TikTok has also teamed up with eating disorders experts to provide users with advice and tips on identifying negative self-talk, finding one's positive attributes and strengths, or on how to support someone who may be struggling.
Hashtag PSAs
In order to support the platform's community year-round, TikTok is now introducing permanent public service announcements on hashtags like #whatieatinaday and #emotionaleatingtips as well as other related hashtags. With input from NEDA, these PSAs were developed for hashtags used for encouraging and fostering awareness and support for recovery and those affected by eating disorders. 
Promoting #NEDAwareness and body inclusivity
Throughout #NEDAwareness Week, the TikTok community can be a part of the conversations concerning issues related to food, exercise, body image, challenging systemic biases and reflecting on personal journeys with the hashtag #NEDAwareness on TikTok's Discover page.