Is "Doomscrolling" Ruining Your Life? Here's How to Stop It
I'll be the first to admit that I'm guilty of spending too much time online. I could blame it on having a cell phone since I was nine, or creating a Facebook account when I was 11, or just being a member of Generation Z. Whatever the reason, I can hardly remember a time before the internet felt like one of the most important parts of my life.
Over the past few months, though, I've found myself online less and less. Although you might think that being cooped up nearly every day as a result of the COVID-19 pandemic would lead to spending more time on social media, this is actually the opposite of what happened. Instead of the welcome distraction that I usually felt from social media, I found myself increasingly stressed as I consumed constant news about the pandemic, unrest in national politics, raging wildfires, and the myriad other stressful things that 2020 has wrought.
In her New York Times bestseller Trick Mirror: Reflections on Self-Delusion, essayist Jia Tolentino writes about the "unlivable hell" that the internet has become for so many. I wouldn't say it's gotten that bad for me (yet), but one point she makes in the book has been ringing in my ears ever since I first read it: the internet provides near-constant reminders of problems that we have no reasonable hope of solving.
This is especially true in 2020, a year that has been packed to the brim with problems that we have no hope of solving on an individual basis. COVID-19, in particular, even led to the creation of a new term: doomscrolling, a phenomenon that NPR defines as "incessantly scroll[ing] through bottomless doom-and-gloom news for hours as you sink into a pool of despair."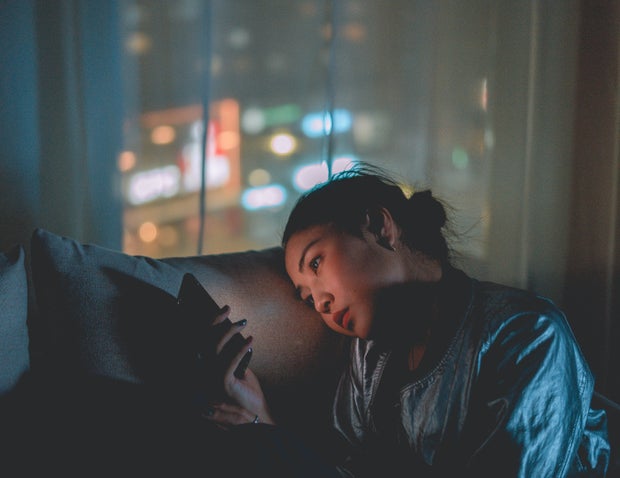 Photo by mikoto.raw from Pexels
Unsurprisingly, doomscrolling is incredibly damaging to one's mental and emotional health. I began noticing that I rarely felt anything good as a result of my time on social media, whether I was reading pandemic updates on Twitter or seeing Instagram posts of people openly flouting mask or social distancing guidelines. That's not to say I was never having fun — there are plenty of funny tweets to read that help drown out the miserable ones — but the bad was definitely outweighing the good.
When I brought up all of these thoughts to my therapist, she suggested I take concrete steps to limit my time on social media. I began tracking my screen time and setting app limits for Twitter and Instagram — the most frequent culprits of my doomscrolling — and started leaving my phone in another room when I didn't want it to distract me. I downloaded Flora, an app that locks your phone for a set period of time and rewards you by planting a real tree when you spend a certain amount of time with it locked. (Saving the environment and preserving your mental health? What more could you want?)
It wasn't easy, but over the months, I began to notice the real benefits of logging off. I had time for new hobbies, like creative writing and reading books — two activities I hadn't done for fun since I was in middle school. Staying off social media at night helped me fall asleep quicker, and keeping my phone across the room helped me get up in the morning instead of doomscrolling in bed before breakfast.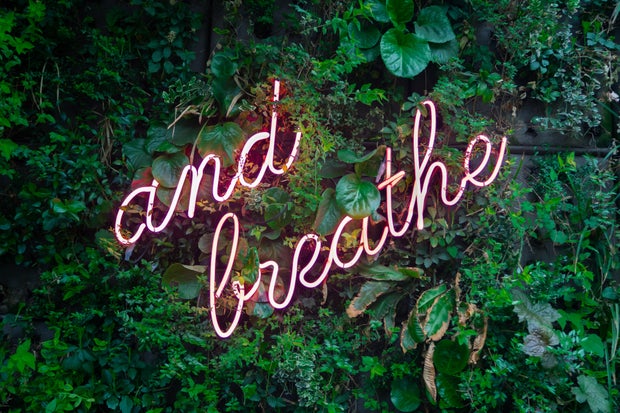 Photo by Max Van Den Oetelaar from Unsplash Perhaps most importantly, I feel better than I have in years. I'm more productive, which has granted me more free time to spend on the hobbies that bring me real joy. I still use social media every day, but I can't imagine going back to spending three hours — my original daily average — online ever again. My mental and emotional health genuinely improved in a tangible way, all because I chose to be less online and more unplugged.
If social media leaves you feeling more bad than good, you're not alone. 2020 has been a brutal year, and the stress and chaos of our world show no signs of slowing down. Logging off is more than OK — it's an essential way to protect your mental and emotional wellbeing. When you're ready, it's time to kiss doomscrolling goodbye and plug into the real world.