Finding that perfect balance between expressing yourself through your personal style and sticking to a professional dress code can be a challenge when navigating a new workplace, trying to land a job, or even if you're just working from home. It's not easy, but you shouldn't have to feel like you're always making the choice between style and professionalism, especially when you really want to express yourself through your wardrobe. Blazers have long been a staple of professional, work-appropriate attire, but these blazers might make dressing professionally a little less of a drag. 
If you want bright and colorful: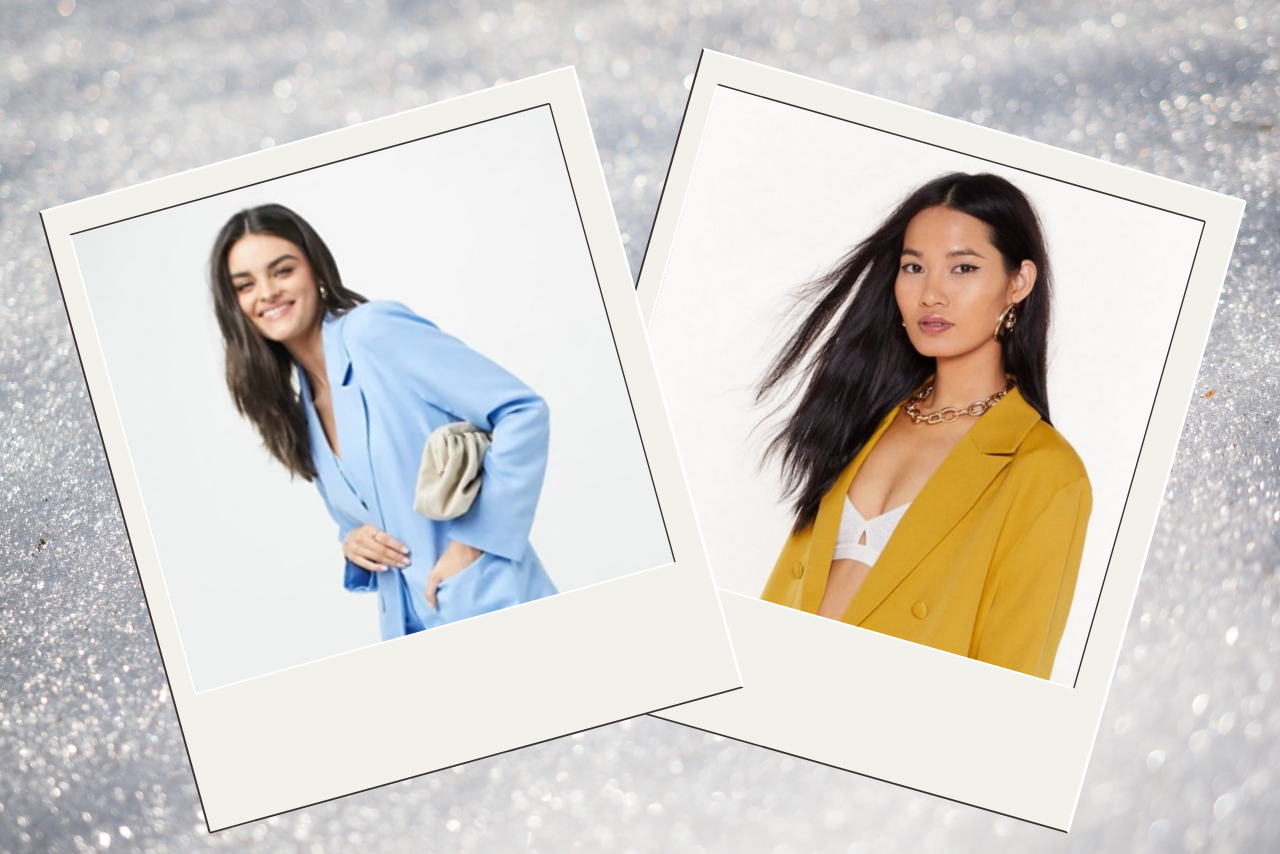 If you're a lively and colorful individual with an even more colorful wardrobe, your work attire shouldn't get to be colorless and drab simply for the sake of being professional. You can still be fun, colorful and bright – yet professional – with this light blue single-breasted suit blazer (ASOS, $69) or a bold burnt yellow relaxed blazer (Nasty Gal, $37) that's also available in hot pink for some real head-turning. With brighter and warmer days upon us, you can still keep that same energy up with your business attire.
If you like bold patterns: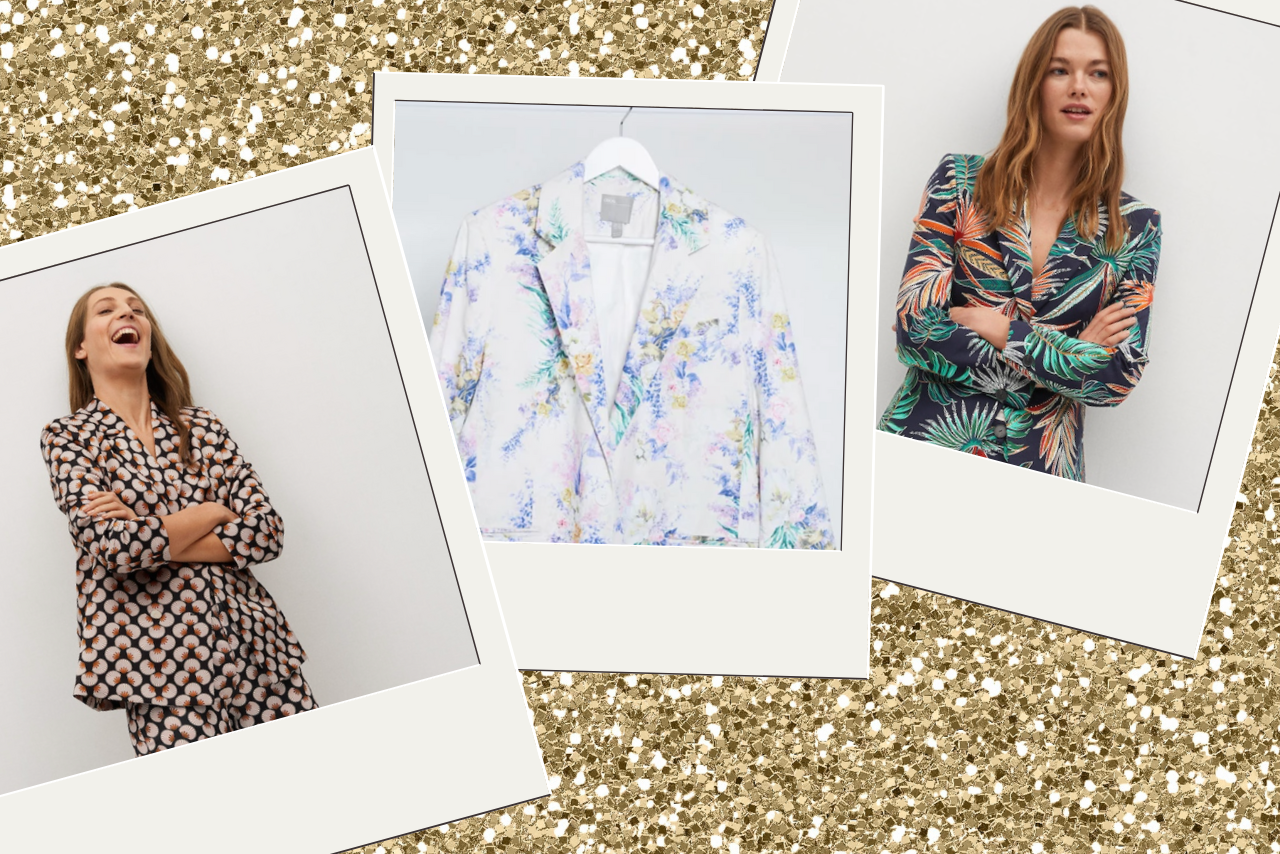 You might not be one for bright, vibrant colors, but that doesn't mean you have to shy away from still making a statement. Bold and fun patterned blazers like an ornate floral printed blazer (ASOS, $33), a funky 70s-inspired printed blazer or even a whimsical tropical printed blazer (Mango, both $80) are guaranteed statement pieces that still won't break office dress code. 
If you want some low-key fun: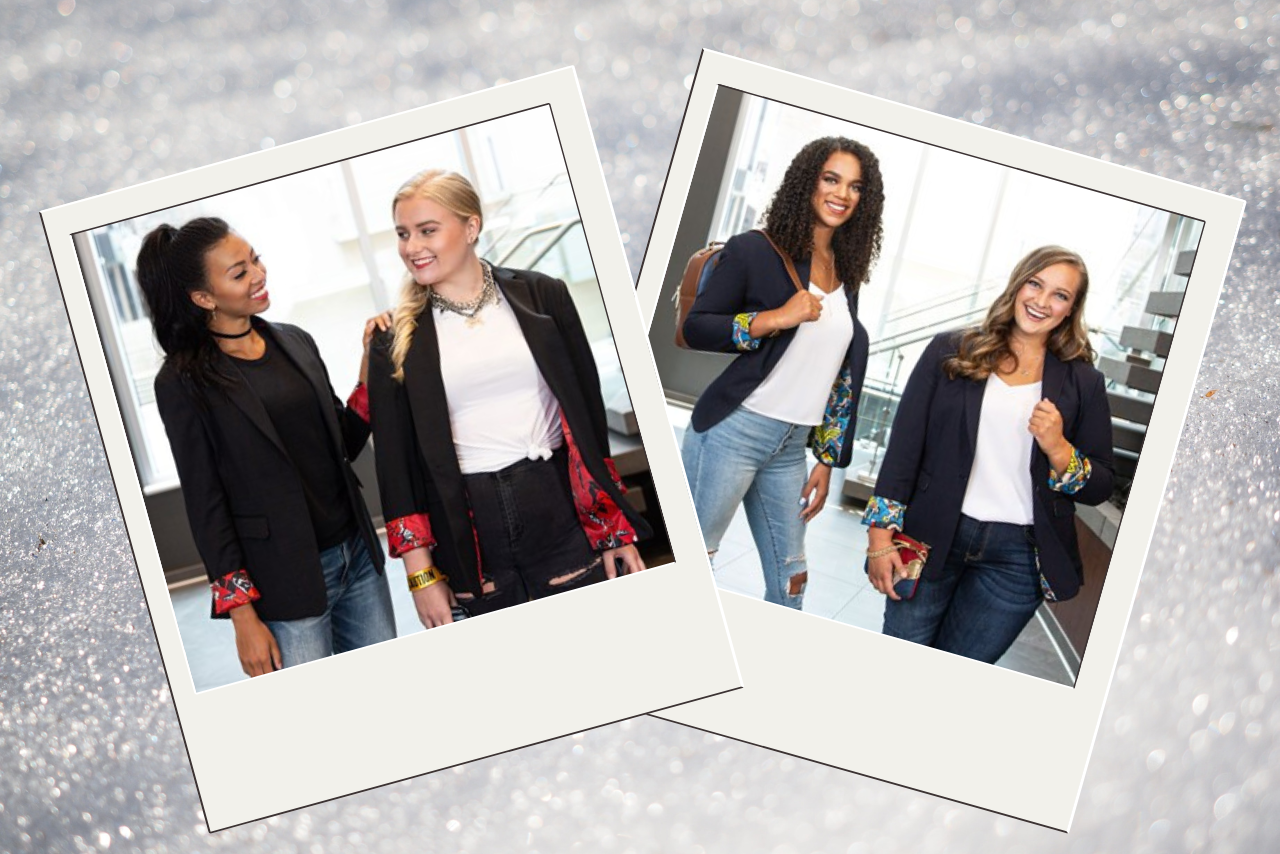 This line of themed professional suit blazers makes rocking your favorite comic book or movie and TV characters, while still being appropriately dressed for work, possible. While mullets are business in the front and party in the back, these blazers are more business on the outside and party on the inside. The exterior of these suit jackets are all-professional, but the interiors are lined with images of iconic comic book figures like Wonder Woman (Fun Wear, $50) and Harley Quinn (Fun Wear, $40). You can still have fun, all while keeping it low-key! 
If you keep it classy: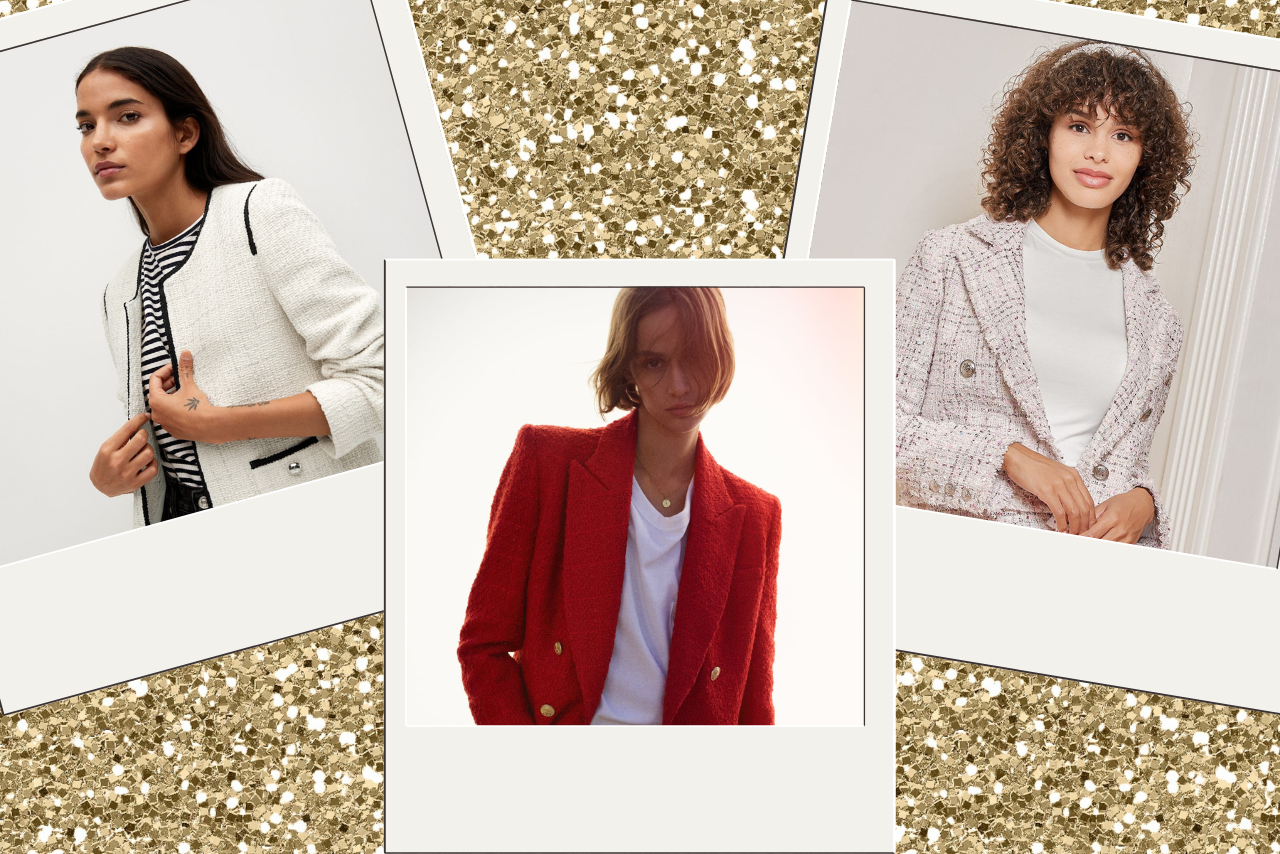 If you prefer a classy, elegant look, or you just love Blair Waldorf and Jackie O., then look no further than these two words put together: tweed bouclé. 
You can make your professional wardrobe chic and simple rather than simple and, well… boring, with a Chanel-inspired tweed jacket (Mango, $119), or opt for more colorful options like this stunning red double-breasted blazer in red (Zara, $90) or a fun, multi-tweed cropped blazer (Lulus, $64).   
If you want to feel like you're in your loungewear all day: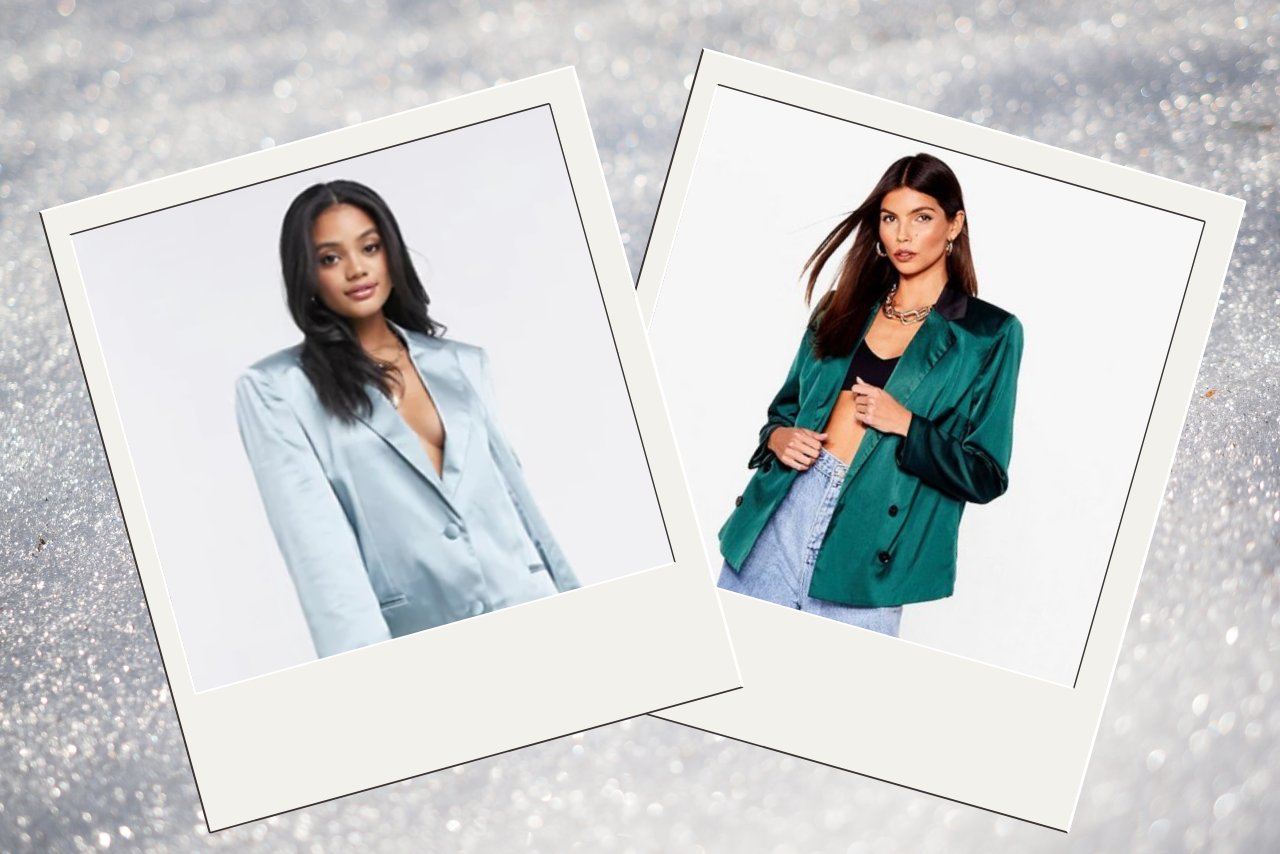 Just like you shouldn't feel like you have to choose between style and professionalism, you definitely shouldn't have to sacrifice professionalism over comfort, regardless of whether you're working remotely due to the pandemic or not. 
If you're laidback but still want a step up from your average blazer, or you just want a more relaxed approach to business attire, think a slightly more structured and put-together version of pajamas. The pajama-suit hybrid, and even simply wearing pajamas as clothes, became quite the trend last summer, so there's really no excuse as to why this powder blue satin blazer (ASOS, $70) or a relaxed satin blazer in emerald green (Nasty Gal, $15) can't be apart of your comfy and work-apropos style.