Upon glancing at their website, PSK Collective states "Inclusivity, empowerment and equality are more than just words, they are the essence of the PSK Collective". Unlike many apparel brands on the market today, PSK Collective is changing the narrative when it comes to Gen Z girls. 
PSK Collective was founded by Phaidra Knight, the only African American ever inducted into the World Rugby Hall of Fame. A board member of the Board of Trustees of the Women's Sports Foundation (WSF), a nonprofit started by none other than Billie Jean King, Knight's mission is to empower young girls and provide them with the resources they need to succeed in sports and in life. WSF is a beneficiary partner for PSK Collective, and it couldn't be a more natural fit.
Knight has been an advocate for women's equality in sports for most of her life. In 2019, she launched PeaK Unleashed, a nonprofit that aims to help incarcerated and sexually exploited youth through sports such as rugby, yoga, and martial arts. Knight is living proof of the power and impact sports can have on a person's life, and she strives to give that to young girls everywhere who may not otherwise have someone to advocate for them.
PSK Collective is an activewear line that is quite possibly the most inclusive one out there. Having struggled to find activewear that fit her athletic build all her life, Knight launched the brand in order to help women athletes who faced the same problems. In an interview with PR Newswire, Knight shares "In addition to my obsession with sports, I have always been a lover of fashion. I was fortunate to be able to marry the two with custom clothing options to showcase my unique, streetwear-inspired look, but I knew that wasn't a realistic option for everyone. I was motivated to create a line of clothing that both caters to those with athletic figures and that goes far beyond style by giving back to a greater cause. Through my passion for fashion, sports, and women's rights, the PSK Collective was born. My hope is that it will create opportunity and inspiration for fellow female athletes everywhere." 
The brand also boasts a collection of ambassadors who serve as role models for female athletes to look up to, including Bronze Medalist Bobsledder, Aja Evans, and Gold Medal Paralympian, Alana Nichols. PSK Collective truly creates for everyone, a rare and refreshing  accomplishment in a fashion industry so oversaturated with photoshopped standards. With Knight as a role model and clad in PSK Collective, I am confident the next generation of women athletes will accomplish great things.
Shop PSK Collective
 Equal Pay Navy Floral Rugby Shirt, PSK Collective, $79, shop now
Drawstring Sweatshirt Dress, PSK Collective, $69, shop now
Blush Biker Short, PSK Collective, $39, shop now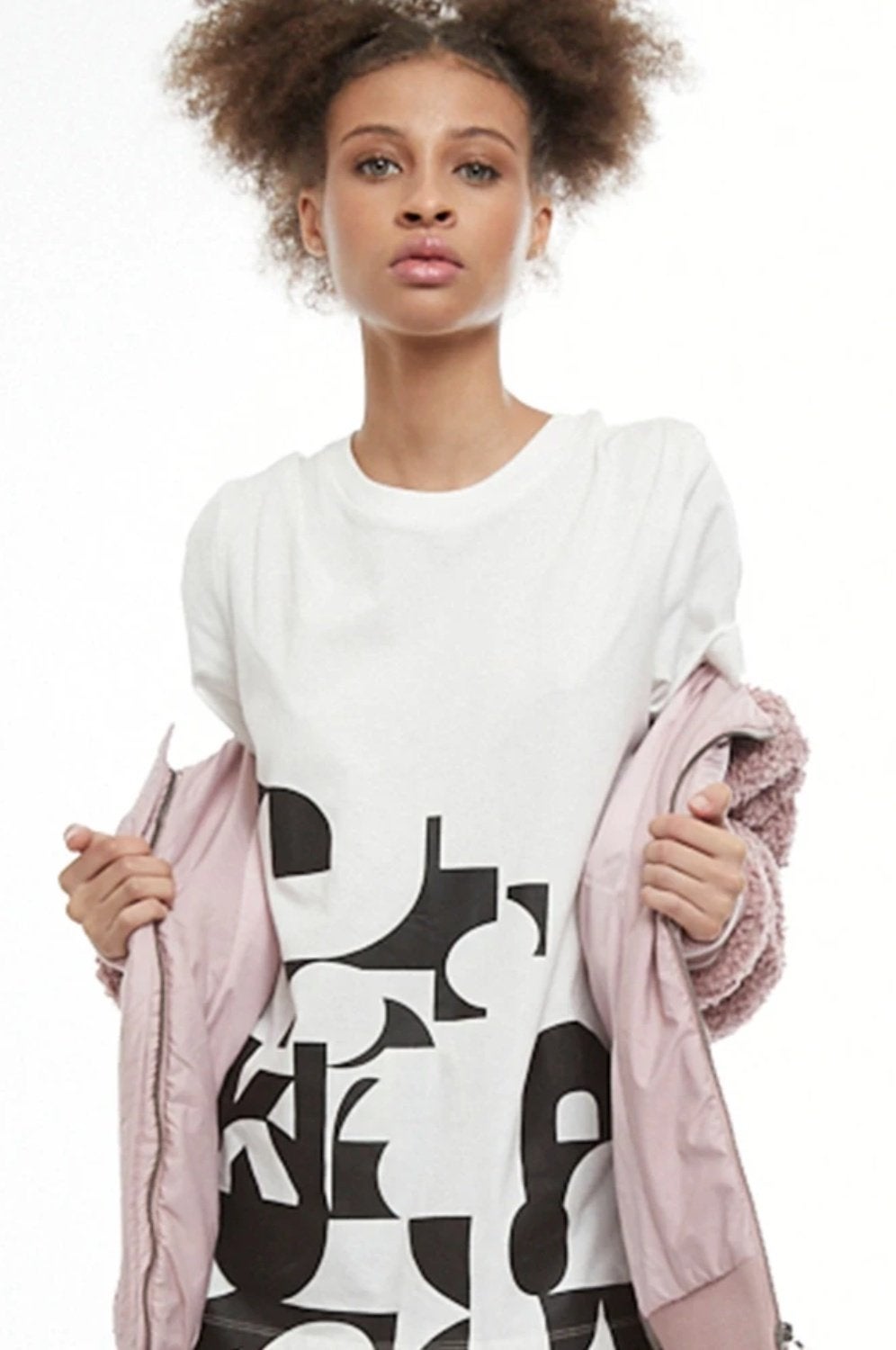 Abstract Floral Graphic Tee, PSK Collective, $39, shop now
Terry Cropped Hoodie, PSK Collective, $49, shop now
Easy Cropped Tank, PSK Collective, $29, shop now