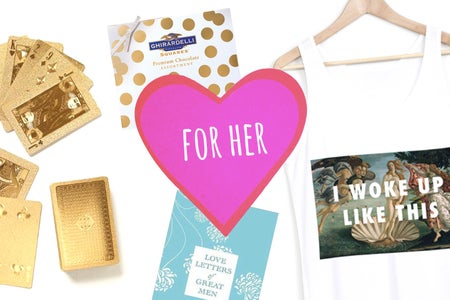 39 Valentine's Day Gifts for Girls
This is a sponsored feature. All opinions are 100% our own.
Whether you're single, taken or in a serious relationship with Netflix, you deserve a little something (or a lot of somethings!) special this Valentine's Day. Treat yourself, treat your friends or drop hints to your S.O. – these sweet treats are just what Cupid would want you to have (trust us, we asked him)!
As a bonus, sign up for a free 30-day trial to FreeShipping.com to score free shipping and 10 percent cash back on purchases we heart!
UNDER $25
Chocolate Man, $8.95 at The Paper Source
Break me off a piece of that! We're not sure which we're more in love with: this hunk's all-chocolate bod or his festive boxers. It's the gift your Galentine's Day was waiting for!
I Love You Heart Candy Box, $10 at Urban Outfitters
What's Valentine's Day without candy, anyway? If chocolate doesn't strike your fancy (or isn't enough to satisfy your sweet tooth alone), these heart-shaped candies are the perfect pick. Plus, we're all about some sass and cheekiness – Cupid would have wanted it that way.
Retro Rosie Earrings in Red, $9.99 at ModCloth
Stop and smell the roses with these sweet studs. Freshen up any outfit with this floral addition, or make a major statement with a bold red lip and studs to match (cue swooning)!
Nice Is Just a Place in France: How to Win at Basically Everything, $11.99 at Barnes & Noble
How to win at basically everything? Sounds not-so-romantic, but guess what – it really is. Wanting the best for someone is the oldest trick in the romance book, so take some notes from this tried-and-true playbook and give someone the gift of infinite wins.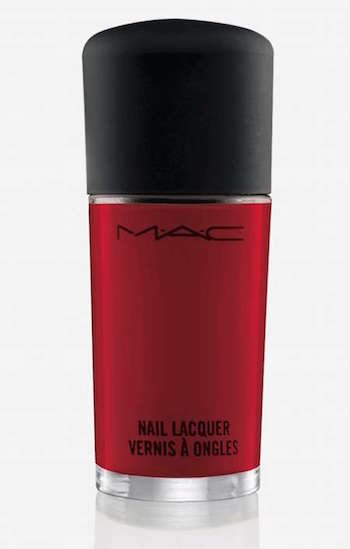 MAC Flaming Rose Studio Nail Lacquer, $12 at Nasty Gal
Whether you save it for Galentine's Day or use it on your next girls' night in (so, tomorrow…), you'll want to add this unforgettable, fiery red to your nail art arsenal and be the first to flaunt it. Did somebody say ***flawless?
Mason Jar Candle in Peach Bellini, $12.50 at Bath & Body Works
Sweeten up any space with this kitschy candle – basically, you're giving the gift of coziness, which is pretty much the best gift we've ever heard of.
Gold Polka Dot Gift Box, $12.50 at Ghirardelli
Polka dots. Chocolate. Gold. Trifecta, anyone? What's not to love?!
Love Letters of Great Men, $14.68 at Barnes & Noble
Inspired by Sex and the City (true story), this collection of love letters might be the best Valentine's Day gift to come along since, well, the actual love letter. Romance as told by Oscar Wilde, Flaubert, Mozart and more... This totally beats your reading assignments.
Areaware Diamond Box in Natural, $15 on Amazon
Never lose another ring or trinket again! They say diamonds are a girl's best friend, after all, and we can't help but fall in love with the look of this jewel jazzing up our dorm room desks.
Pins and Needles Chloe Lace Bralette, $16 at Urban Outfitters
Crazy, Stupid Love said it best: "You're the perfect combination of sexy and cute." And so is this bralette. Consider this a match made in heaven!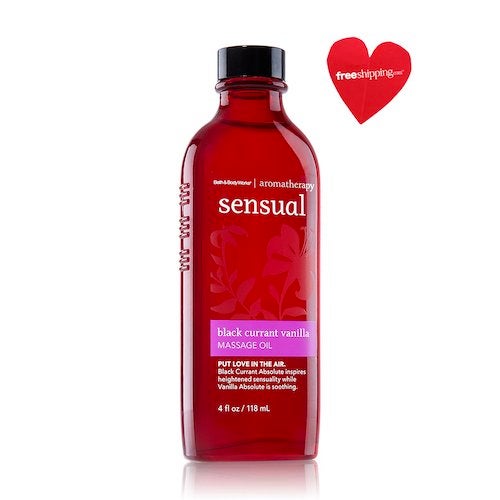 Aromatherapy Massage Oil in Black Currant Vanilla, $16 at Bath & Body Works
Meet the gift that keeps on giving! Massage oil is a gift in itself, but since it also comes with the promise of infinite massages to come, it's basically the best present you could give your bestie or S.O. Like, ever.
Metallic Playing Cards, $18 at Anthropologie
Make game time more glamorous with these gilded playing cards. A must-have set for all chic and stylish collegiettes, these cards are perfect for parties, downtime in the dorms or pretty décor displays (we can't wait to show them off!).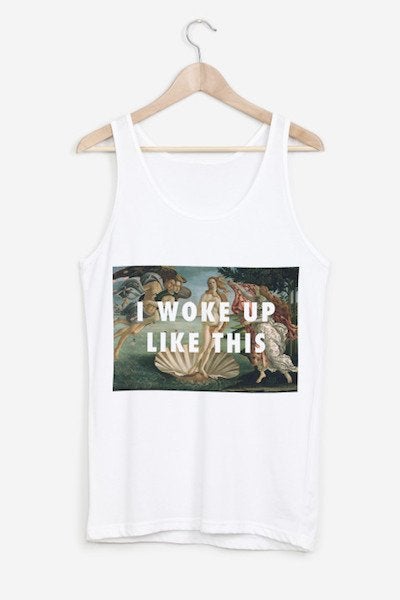 Venus Is Flawless Tank, $19.90 at Rad
Queen Bey said it best; need we say more? You woke up like this, flawless. So did Venus, duh.
The Gospel According to Coco Chanel: Life Lessons from the World's Most Elegant Woman, $19.95 at Anthropologie
What might Coco Chanel say on Valentine's Day? We imagine she'd bestow us with this gem of a quote: "I only drink champagne on two occasions: When I am in love and when I am not."
Lucia Damask Rose and Cypress Soy Candle, $22 at Stylevisa
They say you shouldn't judge a book by its cover, but this soy candle's pretty packaging isn't the only thing we've fallen for. We're head over heels for this subtle, sweet scent – just what we need to warm up this winter!
Letters Earring Platinum Plate Cupid's Arrow Knuckle Ring, $24.99 at The Alchemy Shop
Wearing your heart on your sleeve is so last season; wear it on your finger instead (and show it off!). This delicate, on-trend knuckle ring fulfills all our jewelry fancies, and the arrow design strikes the perfect balance: sentimental, but subtle.
UNDER $50
Paris: An Inspiring Tour of the City's Creative Heart, $27.50 at Anthropologie
An evening in Paris just about tops the romantic charts, but if your frequent flyer miles won't cover the distance, this beautiful book certainly will. Get lost in the arrondissements of the City of Lights, and give the gift of joie de vivre to your favorite Francophile!
So Appy Together iPhone 5/5s Battery Pack, $29.99 at ModCloth
It should surprise no one that we're obsessed with this heart-filled print for Valentine's Day (and honestly, every other day afterwards). What we're even more obsessed with? Charging our phones on the go, so we never miss a moment to make a memory, Insta this or Snap that.
kate spade new york 'idiom – stop and smell the roses' bangle, $32 at Nordstrom
kate spade just gets us. Treat yourself or your bestie to the gift you both deserve – remind yourself to stop and smell the roses (you know, between the term papers and study sessions).
Moto Two-Tone Leather Glove, $34 at Urban Outfitters
Step up your style game with this grown-up-girl take on valentine red; these rich maroon leather gloves add all the luxe and glam you need to ramp up any romantic look.
La Collection de Grasse Mini Set, $34.50 at L'Occitane
Why choose one fragrance when you could give three? Inspired by Grasse on the French Riviera – considered by most to be the world's capital of perfume – these scents fit everything from internship interviews to Saturday date nights.
Hand Cream Trio, $36 at L'Occitane
Pampering 101: invest in some superior hand cream, and let the relaxation and rejuvenation begin! This adorable set includes Shea Butter Hand Cream, Pivoine Flora Hand Cream and Cherry Blossom Hand Cream – we can't get enough!
Darling Dot Tap Pant, $38 at Hanky Panky
Great gifts are the ones that make you look and feel your best; the best gifts are the ones that do that while working in pink, polka dots and our all-time favorite: loungewear. Snuggling up with the campus cutie or binge-watching Netflix, you can bet we're wearing this precious tap pant.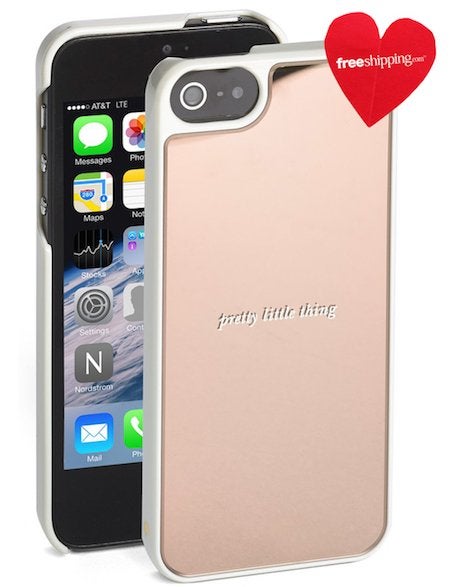 kate spade new york 'pretty thing' iPhone 5 & 5s Case, $40 at Nordstrom
We've fallen head over heels for rose gold this season, and it's a trend that's here to stay! Rock your rose gold right on your phone with this 'pretty little thing' case from Kate Spade (we're guessing the Pretty Little Liars link is a totally unintended, happy accident).
UNDER $100
Fannie May Love & Romance Chocolate Strawberries, $59.99 at 1800baskets.com
Live Valentine's Day to the fullest – we know we will! Go all out with some seriously decadent, delicious chocolate-covered strawberries. Try chocolate on chocolate, champagne-infused pink chocolate, white chocolate with drizzle... Honestly, eating these will hands down be the highlight of our day.
Jeffrey Campbell Forecast Rain Boot, $70 at Urban Outfitters
Cupid himself would swoon over these maroon rain boots! Brave wet winter weather and spring showers in style with these jelly-inspired Chelsea boots (We bet Cinderella would be jealous).
MAKE UP FOR EVER Give In To Me Makeup Kit: Inspired by the movie Fifty Shades of Grey, $79 ($179 value) at Sephora
It doesn't get much more sexy (or at least, more exciting) than Fifty Shades of Grey, and with the film's release on V-Day itself, we're all about loving lust these days. Stand out from the crowd with the sultry look!
La Vie Boheme Yoga Phoenix Yoga Mat, $84 at Urban Outfitters
Namaste! Give the yogi in your life a gift to keep her grounded; this gorgeous printed yoga mat will lift her spirits every time she practices.
kate spade new york 'lenticular balloon party iPad Air hard shell folio, $85 at Nordstrom
For the girl who loves to make a style statement, this kate spade iPad Air case is simply perfect. With a colorful hot air balloon design, built-in display stand for Netflix watching (oh-so-necessary, obviously) and delicate goldtone detailing, it's a gift no one could forget!
Ray-Ban Men's Aviator Small Metal Sunglasses, $93.71 on Amazon
See life through rose-colored glasses (literally). Menswear meets chic style in these pink-toned Ray-Bans, and we're all about the aviators this spring!
OVER $100
Fujifilm Instax Mini 8 Instant Camera – White, $100 at Nasty Gal
For the Insta-lover in your life, this monochrome camera delivers instant Polaroid-style color prints! Make your memories that much sweeter, and don't hesitate to show them off as dorm room décor!
Tai Moon White-Facet Pinch Bracelet, $105 at Neiman Marcus
The arm candy to end all arm candy! Take an inspired spin on the classic jewelry gift with this eye-catching, 18-karat white gold-plated bracelet.
Elizabeth Vegan Leather Moto Jacket, $108 at 80's Purple
Cupid's himself couldn't look better in red than you will in this perfect piece from 80's Purple. The rich red and luxe shine of the faux leather are the answer to all your #stylecraves! Give it to the girl who's not afraid to turn heads and steal hearts.
Triangle Stone Necklace, $108 at J.Crew
Edge and sophistication collide! Dress up this J.Crew gem with a flowy tank and skinny jeans for a Saturday night, or show it off at your internship with a blazer and bright blouse. Bonus: You can score the necklace for free! Enter to win it (and other gift guide goodies)!
Collegiette Crown Bliss Stack, $116 at the Her Campus Shop
We may be biased, but we believe there's no better way to show your love than with some #HCXO! Each of these bliss bracelets is adorned with the signature Her Campus crown engraved on a delicate gold charm – pretty, polished and ready to gift.
Tory Burch Gift Set, $120 ($140 value) at Sephora
Our favorite Tory Burch has given us a Valentine's Day gift of her own: her first fragrance! Floral, citrus-y, earthy – we're swooning over this fabulous scent so much that we're springing for the perfume and portable rollerball (bonus points for the beautiful box)!
Frends with Benefits 'Layla' Headphones, $149 at Nordstrom
Music makes a style statement with these swoon-worthy headphones. The fashion world is having a romance with rose gold these days, so we know your bestie will fall in love with this gorgeous gift, no matter her style! Bonus: You can score the headphones for free! Enter to win them (and other gift guide goodies)!
kate spade new york 'tiny metro' leather strap watch, 20mm, $150 at Nordstrom
Equal parts classic and chic, this watch is totally worthy of our #stylecrush. With a mother-of-pearl dial, gold-plated detailing and white leather strap, it's the gift your valentine was waiting for! Or, you know, #treatyourself! Bonus: You can score the watch for free! Enter to win it (and other gift guide goodies)!
Impossible Instant Lab Photo Printer, $199 at Urban Outfitters
Okay, so your sweetheart loves to take pictures, or your bestie has an eye for fabulous shots. Help her capture those moments on an iPhone, then transform them into print photos all with the touch of an app (and this trusty instant printer). Searching for a gift she'll use for years? You've struck gold!