Spring Break Survival Kit 2019: Revitalized Skincare with innisfree Essentials
This is a sponsored feature. All opinions are 100% our own.
I don't know about you, but March has been quite the stressful month so far.
Whether you've been overwhelmed by midterm exams, spring cleaning (P.S. do yourself a favor and check out my latest article for extra guidance on where to start) or the seemingly continuous spouts of unpredictable weather (especially for us Minnesotans!), a spa day is just what you need.
Luckily for our Her Campus chapter, we've received another Survival Kit that has answered our self-pampering prayers and included some awesome samples from a company called innisfree.
Keep reading to learn more about the beauty brand and what products we're now raving about.
ABOUT INNISFREE
innisfree was founded by Sunghwan Suh, a man who was inspired to continue his mother's legacy after he spent much of his childhood watching her craft beauty treatments from camellia oil.
When Mr. Suh came across Jeju Island, a "fertile paradise" that was the result of numerous volcanic eruptions off of the coast of the Korean peninsula millions of years ago, he knew he'd found the perfect place to begin his endeavor in preserving women's beauty and the environment.
The island's green tea fields and other natural elements—such as its "mineral-rich water" and "volcanic ash soil"—became the foundation of innisfree in 2000.
Since then, Mr. Suh and his beauty brand have sourced over 15 ingredients from the island that have unlocked many skincare benefits, and it has been the #1 beauty brand in Korea since 2015.
Today, anyone who's passionate about taking care of their skin and the environment can enjoy a variety of products from innisfree, including those of skincare, makeup, body, hair, and even tools.
MY REAL SQUEEZE MASK - GREEN TEA
The first product in our innisfree welcome kit was the My Real Squeeze Mask. Although the one we received was soaked in Jeju Green Tea Extract, there are over 15 other formulas and scents you can choose from—whether you're in the mood for cucumber, shea butter, or even tomato!
This sheet mask is great for instant hydration, and its convenient portable packets are perfect for busy college students. Make sure to cleanse your face first before applying the mask and also pat away any excess concentrate after wearing it for 10-20 minutes to achieve the best results.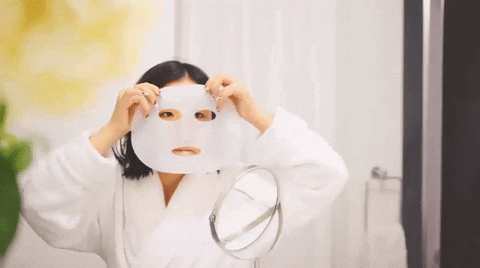 INTENSIVE HYDRATING CREAM (w/ green tea seed)
The next item we received was the Intensive Hydrating Cream, which is a moisturizer that replenishes the skin's balance. Not only will your skin feel super-soft after putting this on, but also you'll be giving your skin some major TLC since the moisturizer's formula is packed with amino acids, anti-oxidants, minerals and vitamins.
INTENSIVE HYDRATING EYE CREAM (w/ green tea seed)  
The third product in our innisfree welcome kit was the Intensive Hydrating Eye Cream. This moisturizer, similar to the one listed above, is infused with high amounts of amino acids, anti-oxidants, minerals and vitamins. However, because the skin around your eyes is considered the most delicate on your face, this eye cream is specifically designed to maintain the right balance while achieving a healthy glow.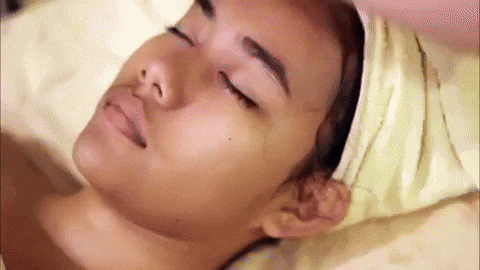 INTENSIVE HYDRATING SERUM (w/ green tea seed)
The final item we received was the Intensive Hydrating Serum, which is a product that locks in hydration right after your wash your face. Not only is the serum's composition good for your skin—"free of parabens, animal products, synthetic colors, mineral oil [and] imidazolidinyl urea"—but also it'll make your skin feel so good that you'll be using it to the last drop!
As with the other Her Campus Survival Kits we've received in the past, make sure to keep your eyes peeled for our upcoming weekly giveaways that you can enter to win some of the innisfree goodies listed above—let's face it (pun intended): a spa day sounds spot-on due to the weather we've had lately!