Angela Bragila: LYM Crew Captain Making a Difference as Future Oncologist
Year:

 Sophomore

Major:

 Nursing

Minor:

 Child Advocacy

Dream job:

 Pediatric Oncologist
Her Campus (HC):  Tell us about Love Your Melon at Winona State. What does the organization do? What are its goals and aspirations? How does it plan on achieving these goals?
Angela Bragila (AB):  We are one of many campus crews in the nation that is all about promoting our numerous nonprofit partners, as well as the Love Your Melon company itself and its mission statement of giving a beanie to every child battling cancer. As a club, we don't personally do any type of sales or money-collecting, but we do do tabling events on campus where we can tell students what LYM is and how they can get involved. The coolest part, in my opinion, is when we get to visit local hospitals and give away hats to the little ones—the donation events are honestly the best thing ever!
(The reason we don't partake in sales or money-collecting of any kind is because Love Your Melon has its own fund to which it donates 50% of its net profit from product sales, which is then used by nonprofit organizations to provide patients and families touched by pediatric cancer with various services that support them emotionally and financially. Every time you buy a LYM product, 50% of the profit goes toward covering the cost of patient treatments and therapeutic experiences, housing, and even food.)
We ultimately serve as a link between the Love Your Melon company and their nonprofit partners by promoting their inspiring philanthropic message to a university-based audience.
HC:  Why did you personally want to join LYM? Why should others want to join?
AB:  Because I want to work with children and go into oncology as a future profession, being a part of a club that advocates for pediatric cancer is not only something that I'm extremely passionate about, but also it's very near and dear to my heart. I took care of my aunt and grandmother, both of whom passed away from cancer, and I acted as their hospice nurse since I'm a certified CNA. My aunt even received a Love Your Melon hat while she stayed at Mayo (yep, even grown-ups get beanies!), and it was so nice to see the organization play a role in my personal life.
It's honestly such a surreal experience to have been intimately impacted by LYM and to witness other families also being positively impacted by the organization.
It may sound a little cliché, but anyone who's passionate about helping people and making a difference in the lives of others by spreading inspirational messages and gaining volunteer time should definitely consider joining Love Your Melon.
HC:  What was your motivation to become Club President? What has your experience been like? What are some skills you brought to the table as a leader? What are some things you have learned thus far about leadership through LYM?
AB:  When I came to college, my parents immediately asked me what activities I wanted to become involved in. Unlike most girls my age, I decided early on that I wasn't interested in joining a sorority. But after I attended the Winona State club fair and passed by the Love Your Melon table, I had this impulse—this need—to join the campus crew. I was super nervous to apply at first because I knew member selection was somewhat competitive, but thankfully I got in! The craziest part of all was that I wanted to be Club President ("Crew Captain") since day one, even as a rookie, because I was so much in love with the organization and I wanted to put my own spin on how it was run at WSU.
My experience of being Crew Captain has been awesome so far—it has, however, been a little nerve-wracking at times since I've never been the president of a club before. I have, of course, sat in on multiple club meetings in the past, but it's a totally different ballpark when you become the person running those meetings and become fully responsible for a club. There haven't been any major setbacks yet, but I've gone through multiple trial-and-error's as I've become accustomed to my position, especially when it comes to communicating with members and being organized. Overall, though, I'm grateful for any constructive criticism others are willing to share with me along the way, and I will likely keep my position as Crew Captain until I graduate.
When I was in high school, I was the secretary of National Honor Society, as well as team captain for both my soccer team (six years) and my lacrosse team (two years). All of these positions were great experiences for me to have in my back pocket, particularly for my current position as Crew Captain for Love Your Melon, because they collectively taught me how to work well in a team. I also believe I gained really good communication skills—some people would argue that I over-communicate, but I view this as an advantage because I have confidence in knowing that my expectations have been clearly defined to everyone in the group.  
HC:  Tell us about how to join Love Your Melon at Winona State.  Is there an application or interview process? Is there a limited number of members that can join? Are you selective based on major, year in school or gender? Is there a membership fee? What is the commitment of joining?
AB:  Depending on the number of available seats, we open application windows for Love Your Melon the first week or so of each new semester, and the executive board bases the selection of new members on video responses—in which applicants answer questions we've provided on our social media platforms—that they submit to us via email. It's possible that we might introduce an interview process in the fall of 2019 so we can sit down and have an in-person conversation with applicants. Having an interview process would give us a better feel for who members really are, but the problem with it is the fact that it is very time-consuming. We're still throwing the idea around, though, and we're open to trying different methods for accepting new members.
There is no membership fee, and we are NOT selective of members based on areas of study, year nor gender. Unfortunately, Love Your Melon has established specific regulations regarding the size of our campus crew, which means we're only allowed to have up to 30 active members. If it were up to me, I'd open the club up to all students at WSU, but this is a rule we have to abide to.
As far as commitment goes, members are expected to attend biweekly meetings and achieve active status. Because of the fact that our application process is somewhat competitive, a new strategy that we've tried this past semester is the implementation of an incentive points system. With this system, members earn points for doing various things in the club, and they must earn a certain number of points to maintain their status in the club. The purpose of us adopting the incentive points system is that we wanted to make sure everyone remains motivated and is holding up their end of the bargain—it's been working great for us so far!
HC:  Are there any upcoming events or drives you would like our readers to know about?
AB:  We don't have any events or drives planned as of right now; however, they're dictated based on the monthly challenges sent by our regional manager, whom I am frequently in contact with. Every month has a different challenge—which is great for keeping us on our toes—so we aren't able to come up with how we want to creatively fulfill each challenge and promote events on campus until the challenge itself has been announced. A really cool component of these challenges is that we compete with other Love Your Melon campus crews across the nation, specifically in our Midwest region, for prizes (such as a gift card for a club dinner outing or even, you guessed it, free LYM beanies).
A few things Winona State students can look forward to is seeing us at include the dance marathon through Warriors for the Kids, as well as Relay for Life through Colleges Against Cancer.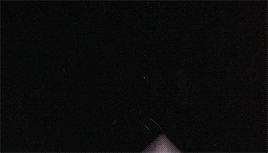 HC:  Alright last question: How many Love Your Melon hats do you own?
AB:  I'm going to be honest, I have 22 beanies. I tell my parents it's fine—some girls have lots of shoes, some girls have lots of purses. Me: I'm a beanie person (especially the pom-pom style in red!).
Make sure to follow Winona State's Love Your Melon campus crew on all of their social media platforms to stay up-to-date with application windows and future events:
Instagram: @winonalymcrew
Facebook: @winona.loveyourmelon
Twitter:  @WinonaLYMCrew
Thank you so much to Angela and the rest of the LYM crew for participating in our campus organization collaboration—we can't wait to hear from you again!
Photos 1-5 provided by Angela Bragila