Name: Harrison Hull
Nickname: HB
Year: Senior
Hometown: Pittsburgh, Pa.
Major(s): Politics and English
Relationship Status: Single and looking!
This artsy, fun-loving guy can sweep you away with his jazz tunes and love of board games; meet this week's Campus Cutie, Harrison Hull!
HC (Her Campus): Can you tell us a little bit about what you're involved in on campus?HH (Harrison Hull): I'm a Presidential Scholar for music, so I'm the student leader of the Saxophone Quartet and of the Jazz Band, and I'm a member of the University Wind Ensemble.  I'm also a member of Chi Psi Fraternity, and I work on and off at the Writing Center.
HC: With all of that, what do you want to do in the outside world?HH: I was interested in going into the political sphere for a while, but I became disenchanted with the process.  So right now I'm considering a couple positions with management consulting firms – probably something in D.C. because it's a better place to get established, especially with all my friends working there too. 
HC: Is that anything like what you wanted to be when you were little?HH: Not at all.  I started off wanting to be an archeologist because, I mean, there's nothing cooler than dinosaurs.  Then I briefly wanted to be a bounty hunter because I had this "Star Wars" phase where I was into sci-fi, which was a little strange.  I had a sportscaster phase when I wanted to announce games, but I realized I didn't have the personality for that.  And in high school, I was considering going into the Army – but I'm more of a lover, not a fighter.  So [my previous answer] is my real-world, pragmatic idea.   Maybe I'll return to my bounty hunter roots once I retire.
HC: (Laughs) Sounds like a plan!  So we have to know … are you single?HH: Painfully single.  I've always been more of a relationship person; I like having someone else in my life.  There are advantages of being single – like spending more time with your guy friends, but I like the support of having a close relationship with someone else.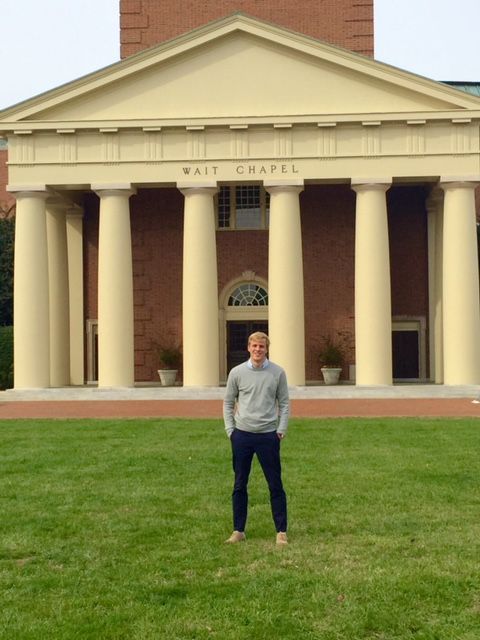 HC: Totally understandable!  So what do you look for in a girl?HH: I definitely look for authenticity – giving off an image of exactly who you are.  An independent personality is an attractive feature.  I think my type is someone who looks like they're having fun and not afraid to stand out in a crowd.
HC: What would be your ideal date to woo her?HH: I think my ideal date … I actually prepared an answer for this one last night …
HC: (Laughing) Really?HH: Yeah, I had to know what I was getting myself into, so I looked at a few of the previous articles to see what you might ask me.  I'm kind of an artsy person, so maybe [a date] starting in a museum in Paris, then having a secluded, late evening dinner, taking a walk through the town to end up in a quaint café, [and] eating French cuisine – [all with] light rain, good lighting, and some nice background music to accompany everything.  That's it.  Close scene.
HC: Aww love it!  What is your favorite artist or band?HH: I'm very diverse … I'm obsessed with music and take the time to explore lots of artists and genres – anything from cool jazz to rap.  And then [I] have guilty pleasures, like Weezer (laughs) and classical music – really all across the board.
HC: Do you have any hidden talents we should know about?HH: I've been told I'm one of the Twitter darlings of my generation.  I have so many hidden talents … well maybe I don't have any at all (laughs).  Oh – I'm top-notch at Stratego Board Game; my brother-in-law and I always go head to head, and I beat him in it all the time.  There's nothing better than beating your older brother in anything.  That was the height of my accomplishments.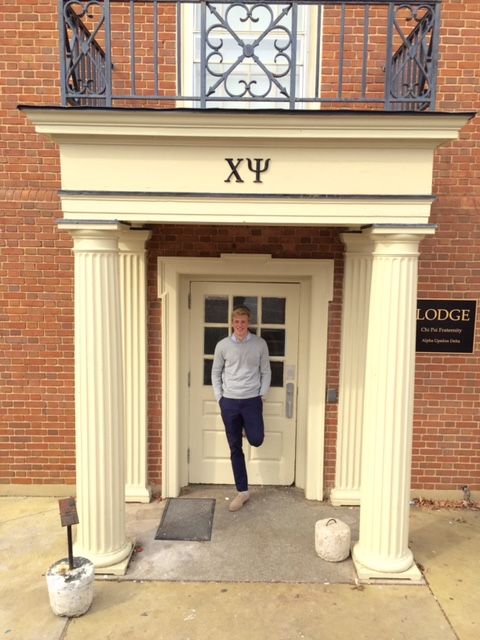 HC: What's the weirdest show you've watched on Netflix?HH: We watched a documentary on killer cats once; ones that kind of lurk in the shadows, obviously possessed, and come out and start attacking people – claws and everything.  It's pretty much the worst scenario you could imagine.  It definitely caused [me] some nightmares for a while, but I'm a cat and a dog fan.
HC: If you had to pick an ice cream flavor that describes you, what would it be?HH: Well huge problem – I am lactose intolerant.  But maybe something like orange swirl?  I'm kind of an outside-of-the-box, emotional, in-your-face type of person.  You know – vibrant colors [and] kind of a nerd at heart.
HC: Since you're a senior – let's look back to your previous years.  What were your first impressions of Wake, and how have those changed with how you view Wake now?HH: I thought Wake was oppressively Southern – all the Vineyard Vines is in your face, so I wasn't used to the Southern culture.  But now I love it here and being socially involved – it's more of a tight-knit community than people give it credit for.
HC: As a senior, what advice can you give to the current first-year students?
HH: I regret nothing of my time here and the experiences I've had.  I know this is really cliché, but hang out with people who bring out the best in you, where you can be 100% authentic and let your personality flourish – people who are making you the better you, who spark your interest, who you feel at home around, and who care about you.
HC: Any last parting thoughts?
HH: A mantra I live by at Wake is, "Do what you have to do so that you can do what you want to do."  [In other words,] devote enough time to academics and extracurricular activities so you can accomplish why you're here – to get an education and learn more about the world.  Make lifelong friends and memories to carry with you, which is what – I think – make college such a great experience. 
*Photos by Tori Boyle