Six Things You are Thankful for but You Didn't Realize Until Now
With Thanksgiving quickly approaching, it's important to recognize the things we are thankful for. However, are you sure that you've thought about all of them?
1. Potatoes
Honestly, why aren't they their own food group? There are approximately seven hundred billion trillion ways to prepare these beautiful spuds (well, maybe not quite that many, but lots and lots, nonetheless) and they taste absolutely delicious in any form. Skillet, russet, baked, sweet, redskin, scalloped, etc., you can boil them, mash them, stick them in a stew or do whatever you want to them, and they are guaranteed to give you large amounts of starchy happiness.
2. Tom Hanks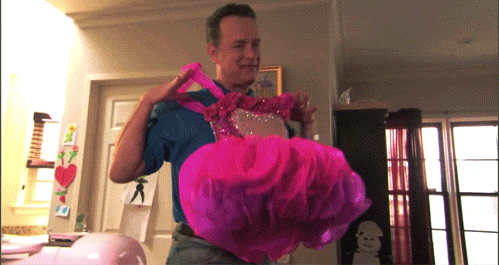 Think about it. He wandered into hearts early on in many people's childhoods by providing the voice for Woody, everyone's favorite eccentric cowboy in Disney-Pixar's "Toy Story" trilogy. He has also won two Academy Awards for his other acclaimed films "Philadelphia" and "Forrest Gump" and starred in many more amazing ones. Not only is he a great actor, though, but he is a phenomenal human being who brings energy and positivity to talk shows, events and even just random meetings with fans. (Remember that time when a guy at a bar met him and asked if they could take fake drunk photos together? Yeah, that happened.)
3. Quokkas
Dubbed the "happiest animal on Earth", these little nugs seem to always be in a good mood. Not only that, but they're small, furry and vaguely resemble puppies, so they are basically the most adorable thing you have ever laid your eyes on. If you have never seen or heard about a quokka before, you're welcome. Let the intense Google image searches begin!
4. Dry Shampoo
Picture this scenario: You have overslept your alarm and are rolling out of bed ten minutes before your class is supposed to begin. As you rush to get ready, you skirt past a mirror only to scream in terror because your hair is currently making you feel less like a functioning member of society, and more like Robert Pattinson going through a phase. What to do to tame this wild, greasy beast? Dry shampoo. Just a few sprits and some combing out and you're done! And, you even get to class on time. Go you!
5. Target
Basically Mary Poppins' carpet bag in store form. Target has everything, and if you can catch them on a sale, they have really great prices, too. Plus, now there's an app called Cartwheel where you can almost instantly find coupons that fit your buying needs. Ah, what a time to be alive!
6. Ellen DeGeneres
The queen of talk shows and a dancing fiend, Ellen radiates happiness. When watching her show, it's obvious that she loves people and genuinely enjoys giving back to her fans. Not only that, but she makes celebrities play silly games and sometimes torments them (remember when she scared our girl T Swift so badly that she fell to the ground?) and that's the type of content we all want to see on our television screens. She's also the voice of the lovable absent-minded fish, Dory, from "Finding Nemo" and now "Finding Dory," so how could you not love her?
Have a great Thanksgiving everyone! Be on the look out for things you are thankful for!