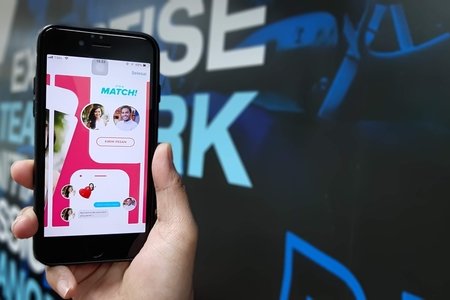 Safety Tips for Meeting IRL
In today's modern world, the concept of online dating is becoming more and more familiar. It's not uncommon to meet someone on Tinder, Bumble, or even Hinge. You see a picture of an attractive guy/girl, go through their biography, inspect the photos closely, and decide when they're worth your time (as ugly as that sounds).
When conversations begin, you may decide that your time is being well-spent in talking to this person. You may find that you both want the same thing out of the app— whether it's a relationship or a hook-up, this is a judgement free zone— and want to plan a date/meet-up. 
With all the kidnappings happening around us, it's important to be safe and vigilant in everything we do— this includes guys, too. 
Here are five safety tips for the girls (and guys) who are looking to meet someone from online IRL:
When you're meeting someone for the first time, especially a stranger from the internet, the number one piece of advice anyone can give you is to meet in a very, very public area. It doesn't matter if you're looking for a casual hook-up or a true date, you have to make sure that this person is who they say they are and the best way to do that is in a public area.

Places you could meet include: 

— Coffee shops 

— Restaurants

— Movie Theatres

— A spot on-campus

2.

Do not give them your address

This one is up to you, but my suggestion is not to give them your address— especially if you live alone. If, after the first meeting, you feel comfortable and want to have them over then feel free to do what you please, but always be cautious. 

If you decide that you don't mind having them pick you up, then meet them at the front of your apartment complex or a couple blocks away from your house. Otherwise, drive yourself. If you have roommates who know you're going out with someone you're meeting for the first time, taking your own car is the best way to alert them that something might be wrong. If after a few hours they don't see your car in the drive-way/parking lot, this may be a sign for them that they should call/text to see how you're doing.

4.

Make sure someone has your location

Apart from taking your own car, make sure someone has your location on. Don't feel ashamed to say you're meeting someone you met online— tell one of your closest friends or roommates where you're going to be. If you have an iPhone, share your location with them for at least twenty-four hours. This isn't to say that something will go wrong, but better safe than sorry.

5.

Don't disappear completely— text your friends 

I'm not saying be rude and ignore the person you're with completely, but it's okay to take your phone out and text your friend/whoever you told you were going out. It will give them comfort to know that you're currently safe and doing okay (it might also remind them that they should be checking in on you).
All-in-all, meeting someone online can be fun and exciting, but make sure to stay vigilant and aware of your surroundings! While trust is an important factor to building healthy relationships, you should always, always be suspicious of those you meet until you really get to know them. True intentions can be well-hidden.