Her Campus UT/ Niajah Dixon
Thick and Dry Curly Hair, Oh My!
Finding the perfect products for your hair type is one thing, but when your scalp is also extremely sensitive then that makes finding products 10x harder. Below I have a list of my favorite hair products that soothe and moisturize my thick curly hair and dry scalp.
1. Shampoo: TBA
So far, I haven't found the perfect shampoo for my hair, however, I do know that ANYTHING with coconut oil is disastrous for my dry scalp (YES, I know shocking). I have discovered that lighter oils and products do WONDERS for my hair, thus I try to experiment with shampoos that have mineral oils, almond oils, tea tree oils, etc.
2. Conditioner: Trader Joe's Tea Tree Tingle Conditioner with Peppermint and Eucalyptus
This conditioner is absolutely phenomenal! It really soothes my scalp after a week of manipulating my hair into different styles. Plus, it gives my hair the perfect amount of moisture. Too much moisture in my hair irritates the scalp just as much as if I hadn't moisturized it at all, so finding this perfect balance is crucial.
3. Deep Conditioner: Garnier Fructis Smoothing Treatment 1 Minute Mask Avocado Extract
So, this took me an extremely long time to find, but I believe I have finally found the perfect deep conditioner for my hair. This conditioner is extremely cheap and smells delicious. My hair comes out extremely smooth, soft, and moisturized. I will be honest though, I keep the mask in longer than one minute for each section, but this is what I found works really well for me.
4. Leave-In Conditioner: it's a 10 Miracle Leave-In product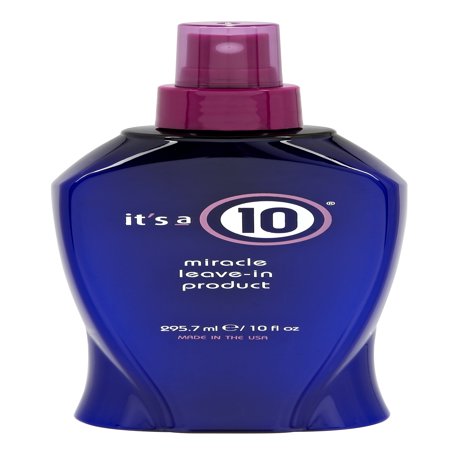 When I originally did my big chop my hair stylist used this leave-in and I've loved it ever since. As mentioned before, I like my products extremely light so that I can keep the bounciness of my natural hair. That's exactly what this product does while keeping the moisture implemented from my regular and deep conditioner.
5. Oil: Taliah Waajid African Healing Oyl
To keep on the trend of light products, this one fits perfectly into the line-up. It allows me to put a good amount of oil in my hair on wash day, but not weigh my hair down when I reapply oil later on. As I mentioned earlier, I like mineral oils and this oil has a perfect mix of mineral oil, kukui nut oil, vitamin e, olive oil, almond oil, and palm oil.
6. Gel: Wet Line Xtreme Professional
This is a very basic gel formula, however, after trying multiple brands and types of gels, this is for sure my favorite! It defines my curls like nobody's business and doesn't remove all of the oil and moisture I spent so much time putting into my hair.
Everyone's hair type and scalp are different, therefore just because these products work for me does not mean they will work for you. However, if they help with pushing you in the right direction then that's the end goal!