Her Campus UT/ Kaylee Haskell
7 Throwback Music Videos You Forgot You Needed
After MTV and VH1 eliminated basically all of their programs related to music, it was evident that the death of music videos was fast approaching. In our culture today, we put less emphasis on the visual aspect of music, because who has time out of their day to watch videos? Our on-the-go lifestyle just doesn't permit this anymore.
With music videos no longer being the move, the quality of modern videos has also declined with the number of views. While product placement and booty shaking have become a widespread theme in videos today (no shade, we all love a talented twerk session), storylines aren't something we see featured anymore. Ariana Grande's iconic video for "thank u, next" recently shook the world because it's just something we don't see in the mainstream media anymore. Before the death of the music video, artists were dropping visual gems.
Here are seven music videos from the late 90's and early 2000's that deserve a second look.
7. "Lucky" By Britney Spears
"Lucky" was one of the first looks we had at Britney's true colors before the whole shaved head incident. Mirroring her life by acting as Marilyn Monroe, this video gives us an inside view of Britney's struggles as a young star. We should have known the meltdown would follow shortly after this, but it's okay, Britney is living her best life in Vegas now.
https://www.youtube.com/watch?v=4vvBAONkYwI
6. "Get Right" By Jennifer Lopez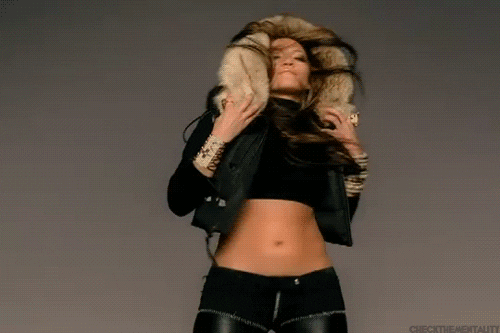 If you haven't seen the video for "Get Right" before, you're welcome. J-Lo tells the story of the working woman through the lens of nine different characters in a five-minute segment. We also get to see her famous dance moves and her effortless vocals paired with a poppy dance beat. This video is also important because it takes place in a gay club– we love an inclusive icon.
https://www.youtube.com/watch?v=1WIsnC-h1d0
5. "Touch the Sky" By Kanye West ft. Lupe Fiasco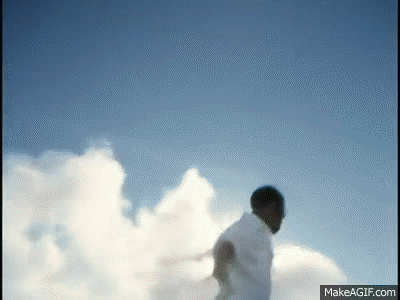 Regardless of your current opinion of Kanye (hot mess), "Touch the Sky" is arguably one of his best visual pieces. Not only does it feature Lupe Fiasco performing with a marching band, but we also get to follow the journey of Kanye ("Evel Kanyevel") getting shot out of a rocket. The best part of this video is unarguably cameos from Nia Long and Tracee Ellis Ross. What about the assssss?? We love old Kanye.
https://www.youtube.com/watch?v=YkwQbuAGLj4
4. "Heartbreaker" By Mariah Carey ft. Jay-Z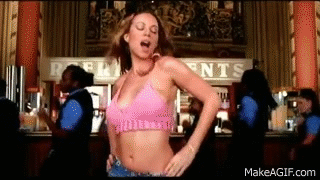 Iconic is the only word to describe the "Heartbreaker" music video. Mariah Carey fighting with herself over a man in a bathroom? We just don't see this quality anymore. We also have to note the representation of your girl squad sticking by your side to help ruin your cheating ex's movie date– yes to girl power. Watch below to see a timeless throwback with a brief appearance from an average-looking Jerry O'Connell.
https://www.youtube.com/watch?v=kMCGvtlL4fw
3. "Girl" By Destiny's Child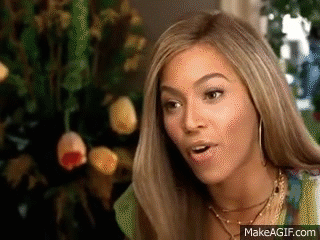 Choosing only one Destiny's Child video for this list was a challenge by itself. I could definitely make a list of the most iconic videos from the best girl group ever, but I'll save that for another day. "Girl" is the supportive girl gang anthem that we all need, and the video didn't fall short in representing this. Using a Sex in The City theme, we get to see Michelle and Bey stick by Kelly as she deals with a bad relationship. It's impossible to watch this video without feeling warm inside. There is so much more I could mention, but just watch for yourself.
https://www.youtube.com/watch?v=ZIszesDaK9U
2. Iconic Duets- "My Boo" By Alicia Keys and Usher, "Dilemma" by Kelly Rowland and Nelly, "All I Have" by Jennifer Lopez and LL Cool J
It was impossible to only choose one, so I chose three. You can't go wrong with an iconic duet from the early 2000's. Whether it's Usher and Alicia belting it out nose to nose in the middle of NYC, Kelly's frustration with trying to end her relationship via Excel, or J-Lo leaving LL Cool J behind in the snow– these will never be forgotten.
https://www.youtube.com/watch?v=8WYHDfJDPDc
1. "Unpretty" By TLC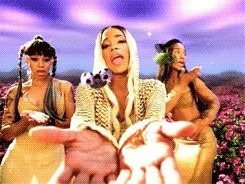 "Unpretty" is one of the greatest music videos of all time. In under five minutes, TLC addresses toxic relationships, body dysmorphia, eating disorders and issues with plastic surgery. The group highlights the unrealistic pressures that are placed on women from the society we live in, and the common measures individuals take to try to "fit in". Being released in 1999, this was one of the first of its kind and gave women a voice through different outlets.