Bachelor Nation's Chris Harrison Tells All at UCLA Panel
Television host and author Chris Harrison took the stage of UCLA's Moore 100 lecture hall on Nov. 28 as the guest speaker for an event coordinated by Campus Events Commission. Harrison is most known for his work with The Bachelor franchise, Who Wants To Be A Millionaire and Miss America. No rose ceremonies took place that evening, but the night was filled with fun and laughter.
From the get-go, Harrison established a laid-back atmosphere, setting the two-hour panel as a time of questions and answers. To the delight of his audience, Harrison promised to be completely honest and open to speaking about anything. Here's a recap of the flurry of questions that came his way.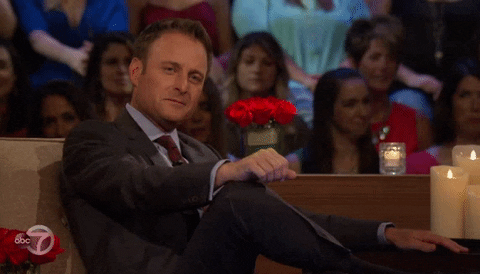 From the start, Harrison was asked about the controversy that surrounded DeMario Jackson and Corinne Olympios while filming Bachelor in Paradise over the summer. He described the scandal as a "weird snowball effect," saying the cast initially had no idea what was happening and "it was more on the production side than it ever was on the cast side." Harrison emphasized the importance he felt in protecting the safety of everyone involved, "I had to make sure everyone was protected and taken care of. I'm a dad and I take care of these people like they're my kids. How would I want my kids to be treated? Treated with dignity."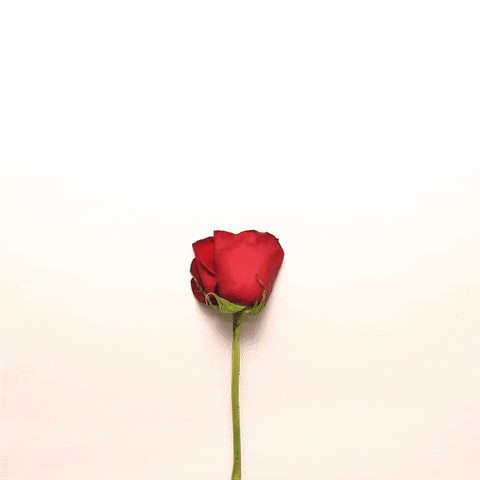 The unexpected separation of Ben Higgins and Lauren Bushnell caught Harrison off-guard as much as it did to fans of the show. He claimed, "I would have bet a million dollars that they would make it." As for the reason why the pair broke up, Harrison believes that the two both just went their separate ways. "The show is like a fairytale. You fall in love, you feel your heart get ripped out...That's what makes the show relatable. The show isn't predicated on the fact that things are going to work out."
When an audience member asked Harrison to reveal his least favorite bachelor, he confessed, "The business, producer and host side of me cares about the ratings. Like Juan Pablo, he made for good ratings. At the end of the day, I need ratings so my son can go to college." 
Harrison claimed he himself would be a "terrible bachelor" for a couple of reasons. First, because he loves what he does, declaring "I love hosting and producing, I love television." And second, because he loves naps. "Being the bachelor is honestly a grind." Harrison's most genuine love advice for future contestants is, "You have to give yourself up to us. You have to really let go. It's a microcosm of life. You have to allow yourself to be hurt. To fall in love, take risks, and walk a tight-rope without a net." 
For people who want to get into the business, Harrison said, "Do what you love. It's a grind. Don't get in it for the money, because that's not what's going to be waiting for you. The last 16 years of my career is like only ten percent of the iceberg. I started in college and worked my butt off there. And with sports casting, I would work early hours and as an intern, I would come in for extra hours and work for free. That was my life for a while. I always tell people that whatever you do, make sure you like it. Find something you love and have a passion for. I love television." Harrison admitted, "The Bachelor will always be my baby. It's encompassed so much of my life. A lot of the moments that I remember from the show are ones that the audience might not have seen. I remember, my daughter was about to be born and there was a rose ceremony that had to be shot...The show has changed so much of my life."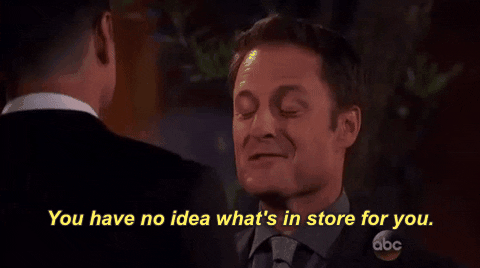 Towards the end of the panel, Harrison concluded with his final thoughts regarding The Bachelor franchise. With a smile he reflected, "The last segment is always the same. There's a guy and a girl, looking at each other. Scared, nervous and hoping that the person in front of them reciprocates their love. That doesn't change. There's no app for that. You actually have to stare at someone in the face. The beauty and simplicity of that is what I love about the show. Sixteen years and we still care. We put thousands of hours, thousands of miles into these two people."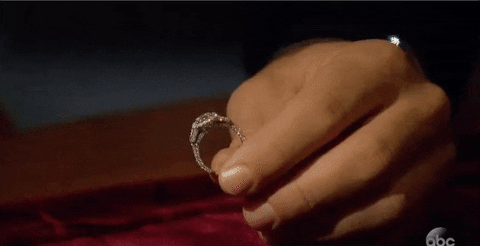 Photo Courtesy of ABC // Gifs Courtesy of Giphy