6 Ideas for a Girls Day That Won't Break the Bank
Adulthood is tough. It's filled with stress, colliding schedules, and bills... lots and lots of bills.
Whether the stars align perfectly and you and your girls end up being free the the same day, or you do so much as to request off work two weeks in advance to ensure that your social life hasn't completely rolled over and died, a girls day is worth celebrating! Here are some ideas for an exciting girls day that won't break the bank.
1. Painting with a Twist
Gather your paint brushes and a bottle of wine and host painting with a twist. You don't have to be Picasso to have fun with some acrylic paints and a canvas. You can pick up brushes and paint at the dollar store and Michaels craft store sells packs of canvases for next to nothing. Plus, if you sign up for their emails, you can usually receive up to 50% off a single item.  
2. Taco Tuesday
Everybody loves a good Taco Tuesday! Plus, it gives you the added bonus of having a quick break in the middle of the week. Set up buffet style tacos and press shuffle on Billboard's "Hot Latin Songs" playlist on Spotify to set the perfect vibe. You can even get everyone to pitch in for the food — potluck style — to keep it cheap and easy.
3. Photo Shoot
If your Instagram feed has been feeling a little weak lately, getting your girls together to do a photo shoot can be fun and rewarding. Research parks and scenic areas near you to get the perfect background for your next post!
Pro-tip: If the weather doesn't align with your plans, then make a quick stop by the dollar store for some fun and inexpensive props. Things like balloons, glitter, confetti poppers, or even some flowers placed in the background can make great props for an indoor shoot. Don't be afraid to position a lamp or two behind the cameraman to get the perfect lighting.
4. Coffee Shops
Catching up over a cup of coffee is so underrated nowadays. Maybe Ross, Rachel and the rest of the Friends gang have something to teach our generation about simply meeting up at a coffee shop. There are countless Insta-worthy coffee shops that you can find with a quick Google search. Plus, it normally doesn't cost you more than a few bucks!
5. Karaoke
Whether it's at a local restaurant or in your own living room, Karaoke is always a good time. You can find an instrumental version of almost any song on YouTube, but we all know karaoke is best paired with throwbacks — so crank up the Destiny's Child and sing your heart out!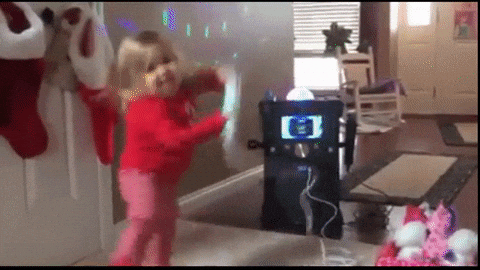 6. Game Night
Game nights are a classic for a good reason. With a couple of snacks and a group of friends, a game night can create great memories. If you want to spice it up, stores like Target and Walmart have adult sections in the board game aisle. Here, you can find uncensored versions of games you already know and love or brand new games that are sure to get everyone laughing.