Beating the Sophomore Slump
Freshman year was full of exciting, new experiences. You had tons of friends in your dorm and classes, and you learned how much you love your school every week. But now that you're a sophomore, you have to declare a major, start cracking down on those difficult required classes, apply for internships, and figure out where you're living next year. Sophomore year can put you in a slump, so here are some ways to reinvigorate your life!
1. Cook a new meal.
You should never underestimate how much food can influence your outlook on life. Find an interesting recipe online (or call your mom for one!) and experiment with it in the kitchen. Even if it ends in disaster, it's still pretty fun to try something new.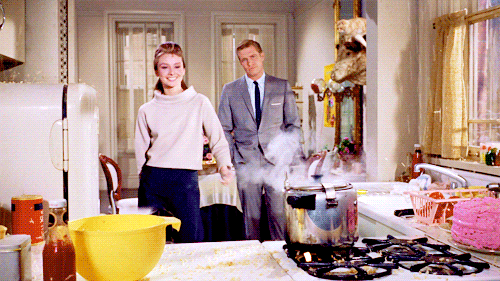 2. Take yourself out to the movies.
Varsity Theater on Second Street in Downtown Davis shows different independent films each week. They have documentaries, foreign films, and indie flicks that always leave me with a new perspective. You never know how they'll inspire you! 
3. Plan a weekend trip.
It's super easy to visit Berkeley and San Francisco with public transportation (the Davis/Berkeley shuttle and the BART are your friends). If you have your own car, you can grab some of your closest friends and try seeing Yosemite's amazing views or drive down to some of San Jose's coolest restaurants. 
4. Get clean.
This one might not be for everyone, but I know that washing my sheets, making my bed, and vacuuming the carpet always gives me an extra boost of motivation. Not only is it a great break from studying, but some studies show that having a clean room can make you feel productive and happy.
5. Take a walk.
It can be easy to just stay inside all day, especially during winter quarter (hello, El Niño). But as long as it isn't pouring rain, just a quick walk outside will do wonders for your energy levels. There are usually some neat bike paths that are just begging to be explored, or you might find a neat little coffee shop that you never noticed before. 
It can be hard to find motivation when you're deep in the sophomore slump, but keep your head up and find new things to enjoy this quarter!