It's a dark, stormy night outside your room, but your attention is focused on the worn-out paperback copy of Dracula sitting in your lap. You're wrapped up in a mahogany blanket and sipping on a warm mug of your favorite tea as the hours pass and the pages turn. The lights are dimmed, and you're reading by the flickering flames of candles scented like clove and dark sandalwood. 
Sounds like the kind of night you'd want to live out? You're not alone. Dark Academia is a fashion-oriented movement and visual aesthetic revolving around boarding schools located in the East Coast and England. Imagine elegant mysteries dotted with daggers and blood, and higher education, especially concerning the arts, the humanities, and dead languages. It seems like the aesthetic first picked up speed in 2018, when Instagram users five.of.swords and d.ontletmedown created moodboard-esque posts describing common motifs in the aesthetic, such as poetry, the East Coast, black coffee, and dusty books. On October 3rd, TikTok user ya.rv posted a short video of herself assembling an outfit featuring plaid patterns, neutral colors, and clothing items fit for an East Coast literature student, which currently has 1.1 million likes. The pandemic has also played its own part in helping cultivate the dark academia community, as people took this as an opportunity to romanticize online learning and lockdown. 
Want to try out the dark academia lifestyle? Look no further! Here are some tips so you can try adding some more Dead Poets Society into your daily life. 
Looking the Part
It's a good idea to try to look the part, and you'll definitely feel more like you're playing the part in the right outfit. One of the most common pieces of dark academia clothing seem to be plaid pants and skirts. There's something about long plaid trousers and neutral plaid skirts that give off the aura of a harried student, rushing from the library to the Latin lecture on the other side of campus as autumn leaves crunch under broken-in Doc Martens. More common colors of plaid bottoms are black, grey, and brown, but other colors used often in dark academia include beige, tan, cream, white, ivory, dark green, and burgundy. For the rest of your outfit, you can get turtlenecks (preferably in black), trench coats, knitted sweaters, white blouses, tweed blazers, three piece suits, button ups, sweater vests, and dress pants. As for accessories, old wristwatches (the ones with Roman numerals for numbers), eyeglasses, leather belts, lockets, rings, scarves, berets, oxford shoes, and dress shoes could help tie the outfit together.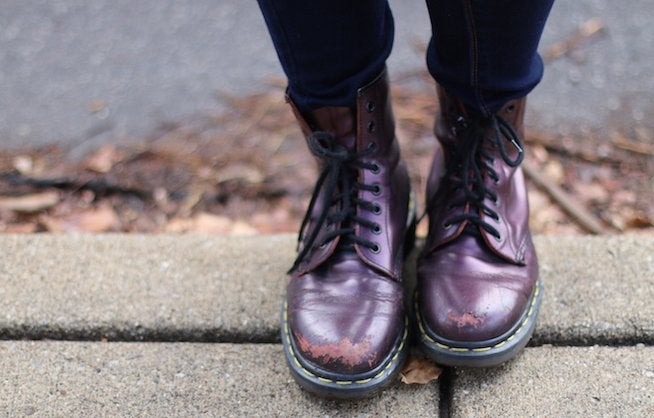 If you want to bring your hair and makeup into the aesthetic, try getting bangs or undercuts, growing your hair out, or trimming it to your collarbone. For makeup, use a cream blush for a little flush, a lash curler and mascara in lieu of falsies, brow gel or a pencil for natural brows, and, most importantly, a dark and bold lipstick color, preferably in red.
What to Read, Watch, and Listen
A major part of the aesthetic is immersing yourself in books, poring over pages and pages of text detailing tragedies and Greek grammar alike. Classic literature is a must in dark academia, so check out Jane Eyre by Charlotte Brontë, The Bell Jar by Sylvia Plath, Dracula by Bram Stoker, Frankenstein by Mary Shelley, and The Picture of Dorian Gray by Oscar Wilde, and even Hamlet by William Shakespeare. On the other hand, there are plenty of more modern books that fit into the aesthetic just as well, so if you'd like to read a more recent work, there's The Goldfinch by Donna Tartt, If We Were Villains by M. L. Rio, Ninth House by Leigh Bardugo, The Song of Achilles by Madeline Miller, Special Topics in Calamity Physics by Marisha Pessi, and Truly Devious by Maureen Johnson. If you're looking for authors instead of specific titles, go through the writings of William Shakespeare, Aeschylus, Homer, Plato, V.E. Schwab, Edgar Allen Poe, and Oscar Wilde.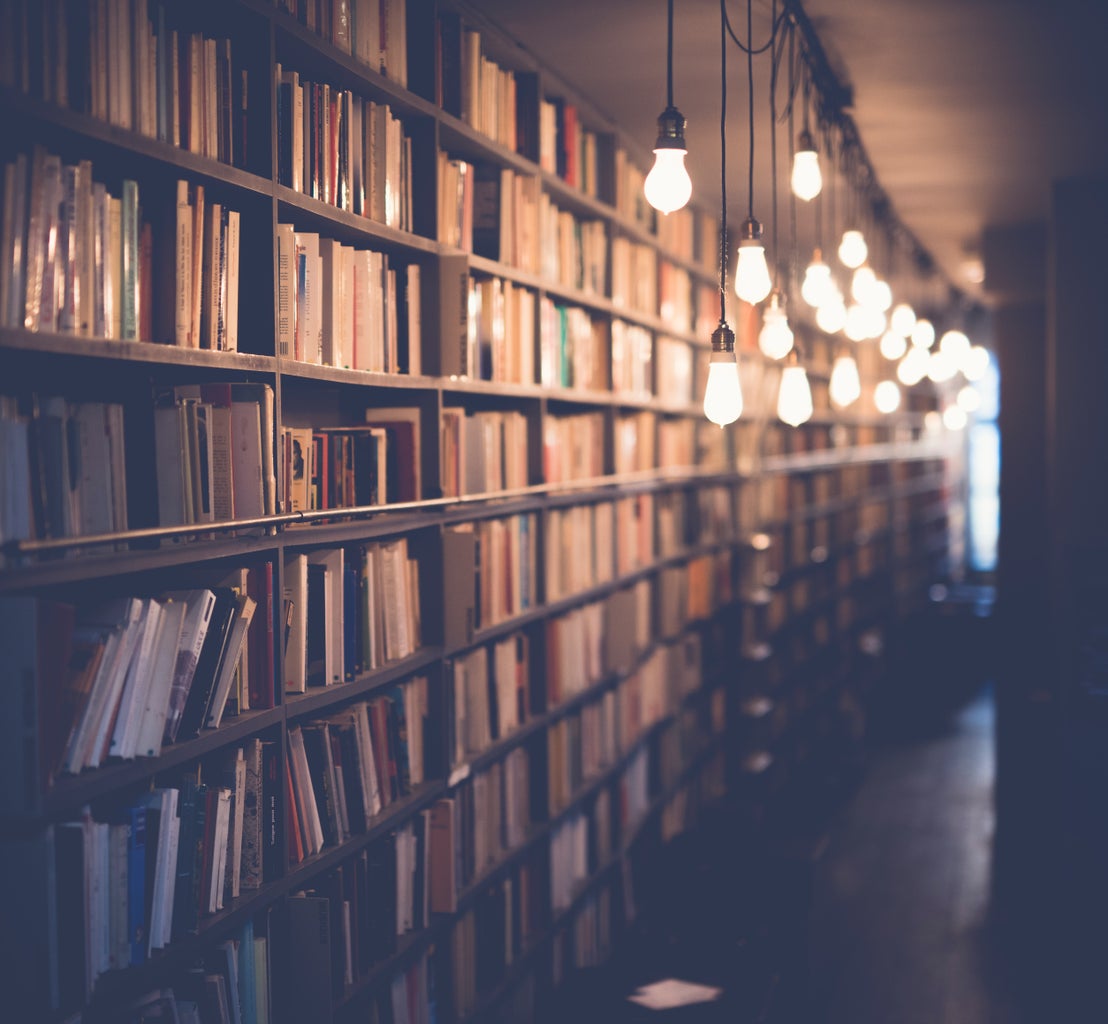 Despite the emphasis on studying, reading doesn't have to be your only form of media in this aesthetic. If you need some background tunes for when you're organizing your old, leather bound book collection, listening to collections of classical music is the perfect thing to set the mood. Beyond that, putting Hozier, Lorde, Lana Del Rey, Florence + The Machine, and Sufjan Stevens on shuffle is great to have while you're exploring art museum exhibits before closing time. If you'd rather watch stories unfold on the screen instead of on paper, have a movie marathon with Black Swan (2010), Maurice (1987), Kill Your Darlings (2013), The Theory of Everything (2014), The Imitation Game (2014), and last, but most certainly not least, Dead Poets Society (1989).
What else can I do?
Good question! If you're up for decorating and refurbishing your room, try to think about what kind of items can make your room feel more like it's in a reputable boarding school filled with stressed students. If you can, a desk made of cherry or mahogany wood would be the right background for your collection of fountain pens, annotated paperbacks, and completed homework sets. Bookcases are another essential dark academia furniture, and the more full they are, the better. Look into getting a record player and vinyls for background music instead of Spotify, and see if you can get a nice chess board laid out, ready for a game. Collages of old photographs on the wall, collections of lit candles scattered about, and mismatched thrifted vintage tea cups are some ideas on decor you can execute without breaking the bank. 

While your environment can definitely help you feel more like you're living the lifestyle, your dark academia vibe doesn't have to be limited by how your room looks like. Getting ready to ask someone out? Write out a love letter with a quill and ink to leave on their doorstep. Need a hobby? Learn a dead language, and learn the words of our oldest poets and writers. Bored and finished all your homework? Write up a long, lengthy, detailed essay about old Gothic literature, or a self-motivated research paper about the Cold War, or any topic you'd like to spend an afternoon learning about. Need an evening of R&R? Drop some rose petals into bathwater, pour yourself a glass of bubbly (or some cranberry juice if you're underage), and wash your stress away with Hozier playing lightly in the background. Want to have a little dark academia picnic? Make yourself some piping hot French pressed black coffee, or brew that new tea you've been meaning to try, and whip up a spread of blackberries, pomegranates, candied ginger, plain toast, and a thermos of hearty soup. Press flowers into journals, study vintage maps of the world, and take a stab at writing some original poetry. 
There are so many ways beyond this article to incorporate this aesthetic into your life. Social media is brimming with everything from style inspiration, to novel recommendations, to general study tips, and more. Do what you can with this article, and welcome dark academia with open, tweed-covered arms.