This Is The New Fashion Reality Show You Should Be Watching
In times like these, reality television provides the welcome antidote to feelings of isolation and boredom with produced drama and shiny hosts. There are plentiful choices with one of my personal favorites in the genre: fashion. The reality TV world of fashion--so often judged unfairly as superficial--offers the high stakes and global jet-setting missing from our lives currently.
The cool, new kid on the block worth checking out is Making the Cut. You may open up this show on Amazon Prime, and become confused to see Heidi Klum and Tim Gunn (my fashion fairy godfather) in sharper focus--thinking did I click on Project Runway? Nope, Klum and Gunn left Runway back in 2018 before returning to their "marriage" for a different approach to a fashion design competition. While Project Runway brought us wonderful moments ("Blood orange? She's so pretentious"), read on to find out why Making The Cut is the better choice.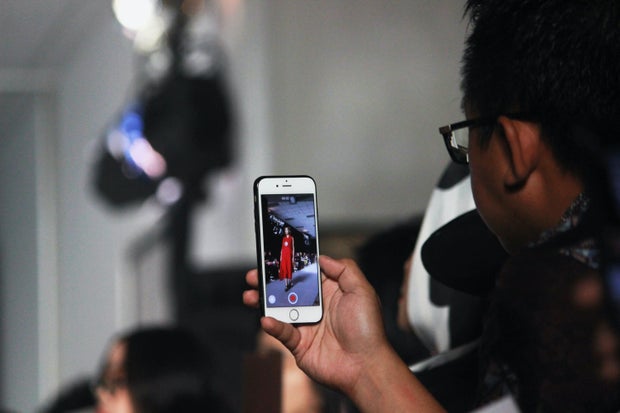 Highlight ID on Unsplash
Making the Cut feels higher-end in both production value and the actual designs executed on screen. Instead of questionable, rushed and boot camp-style designs seen on Project Runway, designers on MTC are given time to explore international fashion capitals, sketchbook in hand. The reason behind this more laissez-faire approach comes from MTC's interest in finding "the next global brand." The stakes are also higher with a one MILLION dollar prize to start their label, making Project Runway's thousand-dollar prize package look a little measly.
We see contestants also match the new quality level; there is a contestant that is a longtime Parsons professor rather than a recent Parsons grad. Some already own successful brands and have worked at designer labels. Unlike Project Runway winners (with the exception of Christian Siriano) whom I never heard about again in the actual fashion world, I could see many of the designers becoming a recognizable label.  
In true Amazon-sponsored fashion (no pun intended!), designers send off their garments as patterns for seamstresses to assemble overnight. While the designers seem to be treated better than the overworked contestants on Project Runway, someone still handles the hidden labor under the couture. This show doesn't explore how Amazon might support the harmful effects of fast fashion or exploitative working conditions but it was lurking in the background during my viewing.
What's also interesting to discover is that some designers have little to no construction skills. Perhaps, they were picked by casting to stir up inevitable cuts within the first episodes due to their lack of sewing. While it's a design show, not a sewing show as the hosts and contestants repeated in the first few episodes, I thought being experienced in the process behind clothes-making would be essential. The grand prize winner is never going to be someone who can't sew at all, right? However, some of the non-sewing designers get surprisingly far.  
Despite this surprising choice, there's still more points of praise than criticism: the show doesn't feel like it's pulling your heartstrings just to drum up drama before an elimination. Moving information serves as a relevant part of people's story, making even iconic supermodel Naomi Campbell tear up at the judges' decision time. A diverse group of designers carry different life stories into the show, making you more and more curious about their creative paths. Currently, I'm rooting for Oklahoma-raised Ji Won, who has already helmed an adidas partnership before the show.
If the rest of my preview of what to expect didn't intrigue you to binge the show, hopefully little intercuts of Heidi and Tim in Paris, Tokyo and beyond will. We get to see much more of the duo's wonderfully odd friendship (including in anime form, no less). Just hearing the impeccable Tim Gunn say "le grand chien taking a grand pee" by the Seine was worth every other minute.