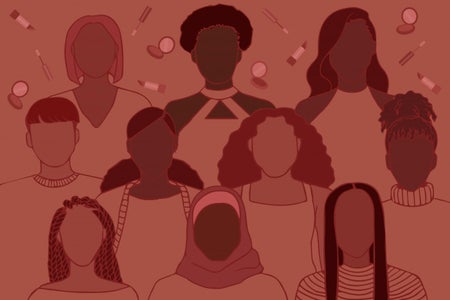 Celebrate Black History Month With These 9 Great Films By African American Directors
February in the U.S. also means Black History Month. Here at UCI Her Campus, we want to recognize and observe the accomplishments and history of African Americans while also acknowledging the racial inequalities that persist in our society. With only two percent of students at UCI being African American, it's even more important to bring representation to our campus.
As a Film and Media Studies major, I'm interested in spotlighting the great artistic achievements of Black filmmakers and actors that I admire. From the poignant drama to essential documentary, below are just some of my recommendations for African American stories made by talented Black artists.
1. Moonlight by Barry Jenkins
Moonlight won Best Picture in a controversial Oscars moment during the 2016 ceremony. But regardless of award snafus, Moonlight still resonates with audiences wanting to see LGBT love stories. Jenkins beautifully tells the story of one gay man in three acts of his life and his struggles with a mother with an addiction. The movie was the first film with an all-black cast to win Best Picture. Jenkins also has another film in theaters now, If Beale Street Could Talk based on James Baldwin's book.
2. Fruitvale Station by Ryan Coogler
I would argue Ryan Coogler is one of the best directors working today (and Black Panther's Best Picture nomination affirms that). His first film Fruitvale Station is one of the films you may only see once due to its heartbreaking subject matter. Fruitvale tells the real-life story of events that unfortunately have become an epidemic across our country: the fatal shootings of unarmed and innocent black men. The film follows Michael B. Jordan as Oscar Grant on his last day before he was fatally shot by BART police.
3. Dope by Rick Famuyiwa
Dope is one of the most underrated films in general. A fun romp through South Central LA follows a self-identified black nerd finding his place after getting caught up in a drug dealer's errand. Famuyiwa employs fun and stylistic choices with his lead character regularly singing to the audience in spontaneous cutaways.
4. Mudbound by Dees Rees
A great female Black filmmaker, Dees Rees delivered 2017's Mudbound which tells the story of two WWII veterans that return to agricultural Mississippi to confront war traumas and racial issues. Besides having a pioneering female director, Mudbound also contains an Oscar nom for its female cinematographer, Rachel Morrison—the first ever woman nominated in the category.
5. Sorry To Bother You by Boots Riley
Like Dope, STBY is also a stylistic and bold film but the narrative voice and subject matter differ. In his directorial debut, Boots Riley brought his original screenplay to life with stars Lakeith Stanfield and Tessa Thompson. Sorry comments on the lack of ethics in capitalism through a black telemarketer in Oakland struggling to make ends meet while dealing with his friends' activism against an evil and suspicious corporation.
6. Get Out by Jordan Peele
This article wouldn't be complete without Jordan Peele's game-changing directorial debut. Get Out is essential viewing for fans of the thriller genre, one that often lacks black people as leads; something that Peele is single-handedly changing. Get Out also ignited conversations about race and its relationship with liberal America through its powerful and ironic tone. The star-making performance by Daniel Kaluuya also doesn't hurt to see. 
8. Love & Basketball by Gina Prince-Bythewood
For fans of the romance genre, Love & Basketball is a classic must-see and counts Issa Rae as one of its fans. Director Gina Prince-Bythewood gives audiences a beautiful lead (Sanaa Lathan) falling for her childhood sweetheart (Omar Epps) as they both compete in their basketball careers. If you love sports dramas and romance, Love & Basketball has both genre markers. Gina Prince-Bythewood's projects provide portrayals of female Black leads that experience love without the trauma and dark subject matter often seen in other played-out films.
9. 13th by Ava Duvernay
A vital documentary from leading Black female director Ava Duvernay, 13th covers the issue of mass incarceration of black men in the U.S., which had the highest number of imprisoned people in any developed country. Referring to the 13th Amendment, the documentary rings to light the modern-day slavery in the U.S. prison system. Nominated for Best Documentary at the 89th Academy Awards, 13th remains important in dissolving the American prison-industrial complex.
For UC students (or anyone, for that matter) interested in learning more about excellent Black filmmakers, I recommend researching the L.A. Rebellion that took place from the 1960s to 1980s. Also known as the "Los Angeles School of Black Filmmakers", the movement encompasses a number of exceptional Black filmmakers from UCLA's film program that created quality works going against the grain of traditional Hollywood. Some of these artists include Charles Burnett, Jamaa Fanaka and Julie Dash.
Outside of this list, there are an endless number of African American-led films to check out and appreciate throughout the year.