The Art of Love ... and Dating Apps
We've all been there. Tinder, Bumble, Hinge—you name it and I've done it. The college dating scene is intimidating to some and can be equally frustrating and exciting. But the app Monet Dating brings about a whole new take on how dating apps are approached.
The app's concept is simple and very much like Tinder's. Users get to post their most flattering pictures to their profile in an effort to get some matches, write a witty bio and answer some prompts to really flesh out the whole thing. What makes Monet interesting, however, is that in order to match or to "shoot your shot," users must send their potential match a drawing in response to one of the prompts they post on their profile. They can choose to ask people to send them drawings of anything from their favorite foods to something as oddly specific as "a dog in a French setting."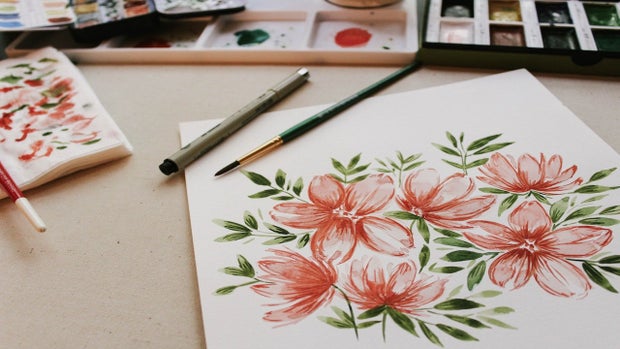 Photo by Victoria Bilsborough from Unsplash Monet Dating went viral on TikTok approximately two months ago and since then has amassed a significant amount of users on its beta app. I, myself, downloaded the app last week and have since toyed around with its features. Its signature one is, of course, the drawing function, where users get to create a drawing and send it to others. The interface is fairly simple, with a selection of five colors and a scale to adjust the thickness of the lines. From there, users are able to doodle away to their heart's content and hopefully win some over as well. The rest of the layout is fairly simple, with a messaging function and two separate inboxes: one to hold messages and the other to archive drawings sent to you. Users tap a reverse button at the bottom of a profile in order to send people a drawing (instead of your classic pick-up line) and potentially match with them. If they do not want to match, users can simply click the X at the bottom left of the profile and move onto the next one. After one receives a drawing, they have the option to like it or reply with a message and from there, a conversation blossoms. 
My experience with Monet has been an interesting one, with the drawing feature appealing to me the most. To build my profile, I first selected my pronouns and my location and then added in my pictures. At the bottom, there is the option to write a small bio about yourself along with some prompts to answer in order to fully flesh out your profile. The layout is reminiscent of another popular dating app, Hinge, with its simplistic list-style format, albeit with a pistachio-green theme and colorful emoji decals corresponding to each prompt. From there, it was time to get swiping.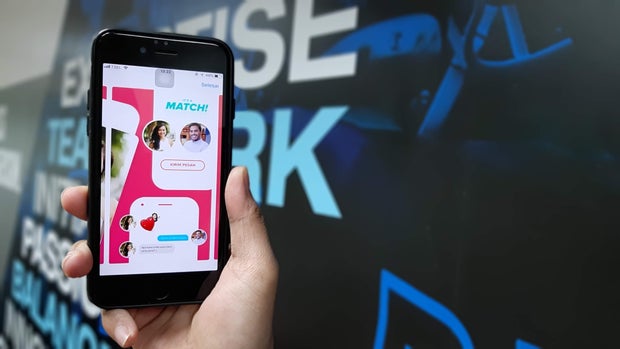 Yogas Design / Unsplash
It wasn't long until I received some matches after sending off a couple drawings. Although I did not receive any Picasso level works, the ones I did receive were charming and far less cringey than a "You up?" message. Many of the conversations I had with my matches were much more interesting and wholesome than many of the initial conversations I have had on other apps. Whether this is due to the charming nature of making and sending a drawing rather than shooting off a casual text or the audience Monet has attracted, it is safe to say I prefer the environment the app has fostered instead of the casual hook-up culture so many other dating apps perpetuate.