Over the past couple of months, I have found myself listening to music more than ever. I don't mean just passively listening to music when you're jogging or studying. I mean really listening. Fully comprehending the words, fully connecting with the lyrics, fully feeling the emotions of the song. Going through a real, raw experience that stirs up a whirlwind of emotions inside of you. It unlocks a memory, a feeling, a certain part of yourself that you may have lost or rediscovered during these trying times. With COVID-19, the devastating fires all across the West Coast, and the overall continuous chain of catastrophic events occurring all over the world, I have found music to be my escape and my safe space, along with reading and writing. (I'm an English major! What else did you expect??) I would love to share some of my favorite discoveries with you! Some of these are new artists I have discovered, and some are old favorites. I hope you enjoy them as much as I do!
#1: "Cherry Blossom" By Kyle Dion
Kyle Dion is an L.A. based artist I discovered about two weeks ago. Saying that I am completely and utterly obsessed with his music doesn't even begin to describe how hooked I am. He falls into the "R&B/Soul" genre, and he has this retro yet modern vibe to his music. His album Suga (which includes "Cherry Blossom," among many other amazing songs) was released in 2019, and it has been such a successful album. He features themes of love, fame, and self-discovery. His voice is incredibly soothing, and his high notes are impeccable. I pretty much have to listen to at least one of his songs when I go for a drive or wind down after a long day of studying.
#2: "Hit Different" By SZA
After fans had been begging for just about anything — an album, a song, some sort of feature — SZA released a single that indeed, hits different. "Hit Different" by SZA (featuring Ty Dolla $ign)  was released on September 3, and it has been the best surprise of the year. It is rumored that SZA's second album is set to be released by the end of 2020, and as a SZA fan myself, I could not be more excited. This song instantly puts me in a good mood. It's the perfect pick-me-up!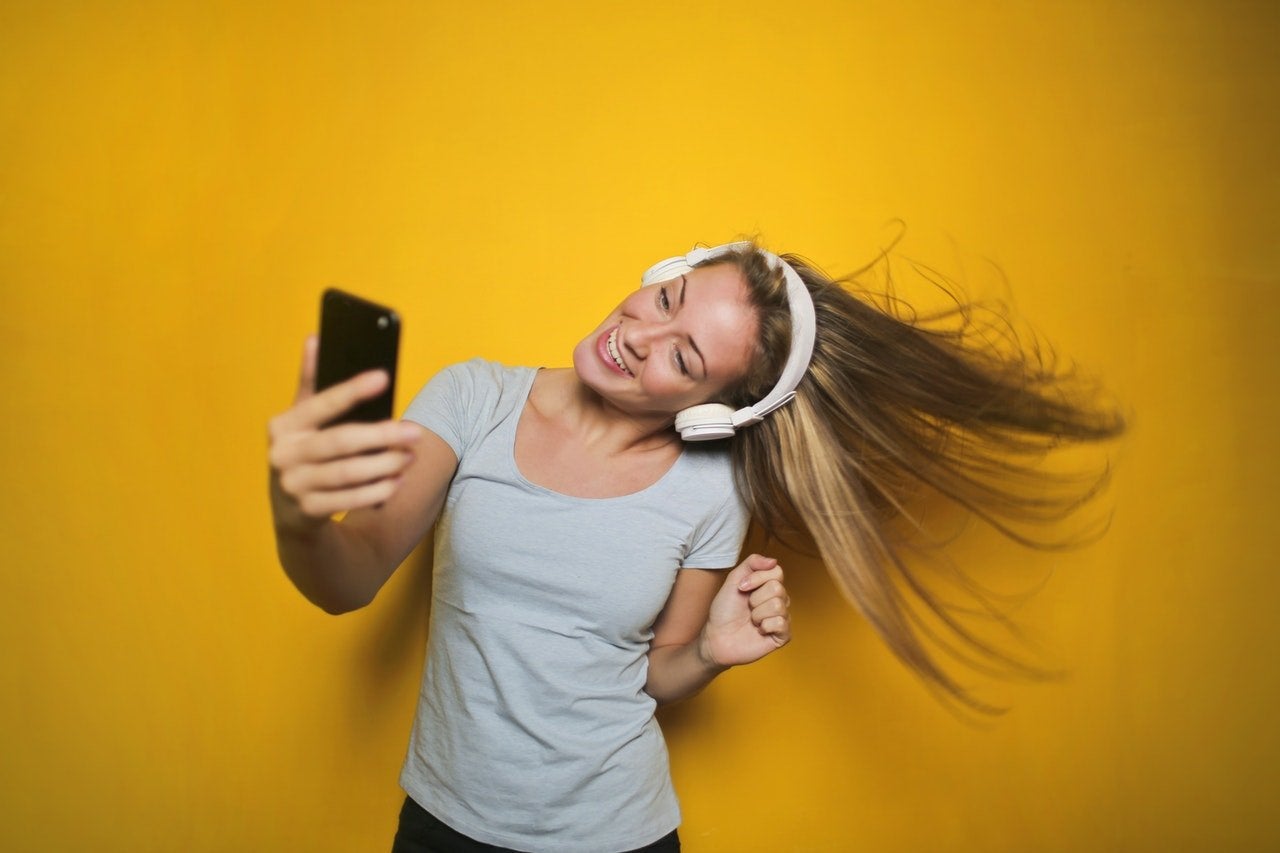 #3: "Breathe Deeper" by Tame Impala
Tame Impala is an artist that I have loved for about two years now, and I always find myself rediscovering my love for his music. This past February, Tame Impala released his album The Slow Rush, and he did not disappoint in the slightest. I've found myself specifically drawn to the song "Breathe Deeper" in this album. Something about the harmonious melody instantly puts me in a good mood and gives me a surprising spike of productive energy! Tame Impala's music is classified as "Psychedelic Rock," and it's guaranteed to make you release serotonin.
#4: "Sofia" By Clairo
"Sofia" by Clairo is the seventh track and the third single in her album Immunity. She is a young artist from Atlanta, Georgia, and she released her first single in 2014. She originally gained popularity with her single "Pretty Girl" in 2017 (which is also a favorite of mine, since it's super catchy). Following the release of Immunity in 2019, she has gained even more popularity and success. I love "Sofia" because it is such an uplifting song that encourages self-discovery. In an interview with the Coup De Main Magazine, Clairo states that her central goal with this album is to create "songs that went there emotionally but came back more glass-half-full than empty. You can't listen to this album and not understand that there's an end to all things bad. Life is a constant up and down of happy and sad moments, and the peaks and valleys can happen in songs as well." If you're looking for some positivity in your life, I'd say give Clairo a listen. She's truly an amazing artist who holds such promise!
#5: "My Future" By Billie Eilish
I'm certain you all know who Billie Eilish is, so she doesn't need an introduction. One thing about Billie Eilish is that I feel like she has a song for everyone, and every one of her songs encapsulates a different emotion or theme. I don't think I have heard any two songs of hers that are too similar. For me, this single stood out the most because of the strong, powerful message it sends. "My Future" was released just two months ago on July 30. In this song, Billie marvels at how far she has come along her self-love journey, and how she's excited to meet her future self. Billie reflects on her past, present, and future self, and she leaves the listeners with an optimistic message that is much needed in these unprecedented times. Billie says in an email she sent to her fans that she "wrote [this song] at the very beginning of quarantine. [I]t's a song that's really really personal and special to me. [W]hen we wrote this song, it was exactly where my head was at – hopeful, excited and a craaaazy amount of self reflection and self growth. [B]ut recently it has also taken on a lot of new meaning in the context of what's happening in the world now. [I] hope you can all find meaning in it for yourselves." I find this single to be so relatable. During quarantine, I've done a lot of soul searching, a lot of self growth, and a whole lot of reflection. This single provided me with such newfound excitement for the years to come and for my future self, and I can't seem to stop listening to it. I hope you all feel the same way!