We are nearing the one year mark since most stay-at-home orders began. Last February, people were just starting to realize the severity of COVID-19. Day by day, week by week, we all learned more both about the virus and how to make our at-home work lives as comfortable as possible. After a year's worth of research, I thought I would share some of my must-haves for online work stations.
#1: Laptop Desk
Having a laptop desk has been a lifesaver this semester! Even though I have a desk, being able to take my laptop desk to my backyard, kitchen, or even my bed has made life so much easier. It allows me to move comfortably from one location to another. I find myself feeling restless if I stay in one spot to study for too long, and this makeshift desk has been the best solution! Amazon has several variations of laptop desks, but I like this one from Target!
#2: Wireless Mouse and Keyboard
Another convenient buy is a wireless mouse and keyboard to pair with your laptop. Lately, I find myself having worse posture than normal due to the hours I spend working on my laptop. Having a wireless mouse and keyboard allows me to use my laptop more as a desktop monitor, so I can sit up straight and feel more productive. This combo paired with the laptop desk allows me to have more mobility and comfort during Zoom calls. Plus, this mint green keyboard and mouse looks amazing on any desk!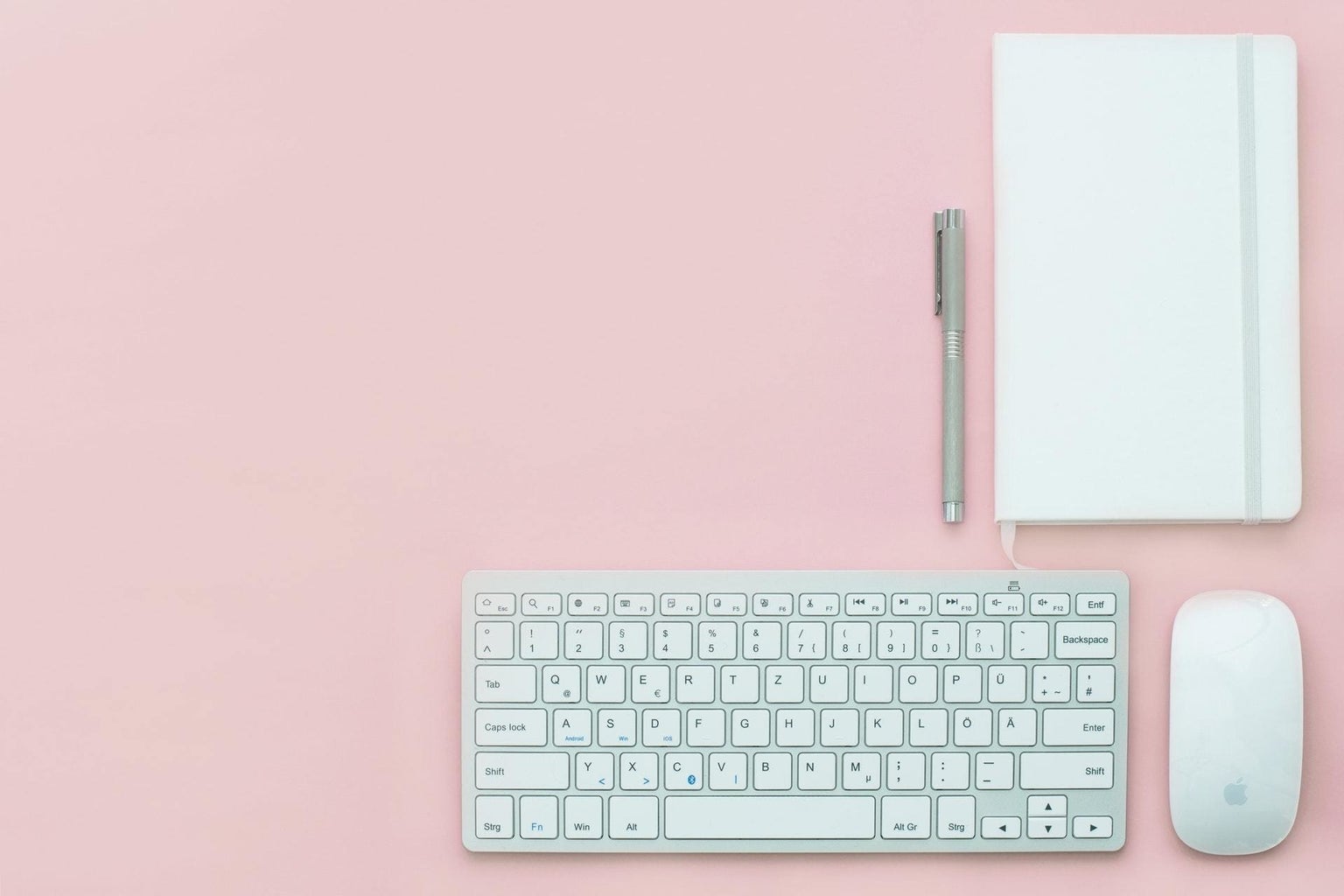 #3: Webcam Covers for Laptops
This next recommendation is something I suggest everyone purchase, regardless of COVID and online Zoom life. If you are a laptop owner, getting this laptop webcam cover is a must! It feels so much safer knowing that the camera is covered, so that if your laptop is ever compromised you'll have an extra layer of privacy and protection! These little covers only cost about $4, and you get quite a few of them in a single pack. If you're as paranoid about laptop cameras as I am, ease some of that fear by purchasing these webcam covers ASAP!
#4: Wireless Earphones
If any of you live with family or roommates, you know it can get a little noisy sometimes. With various Zoom meetings happening simultaneously, parents and/or siblings working from home, and just being in an environment where there's a lot of noise, it's very hard to really focus on the assignments in front of you. I recommend wireless, noise cancelling earphones to help draw out the unnecessary noise and improve concentration. I recently splurged on the Apple Airpods Pro because of their noise cancelling feature, and I can confidently say they are worth the investment. These earphones are a great alternative to the Apple Airpods!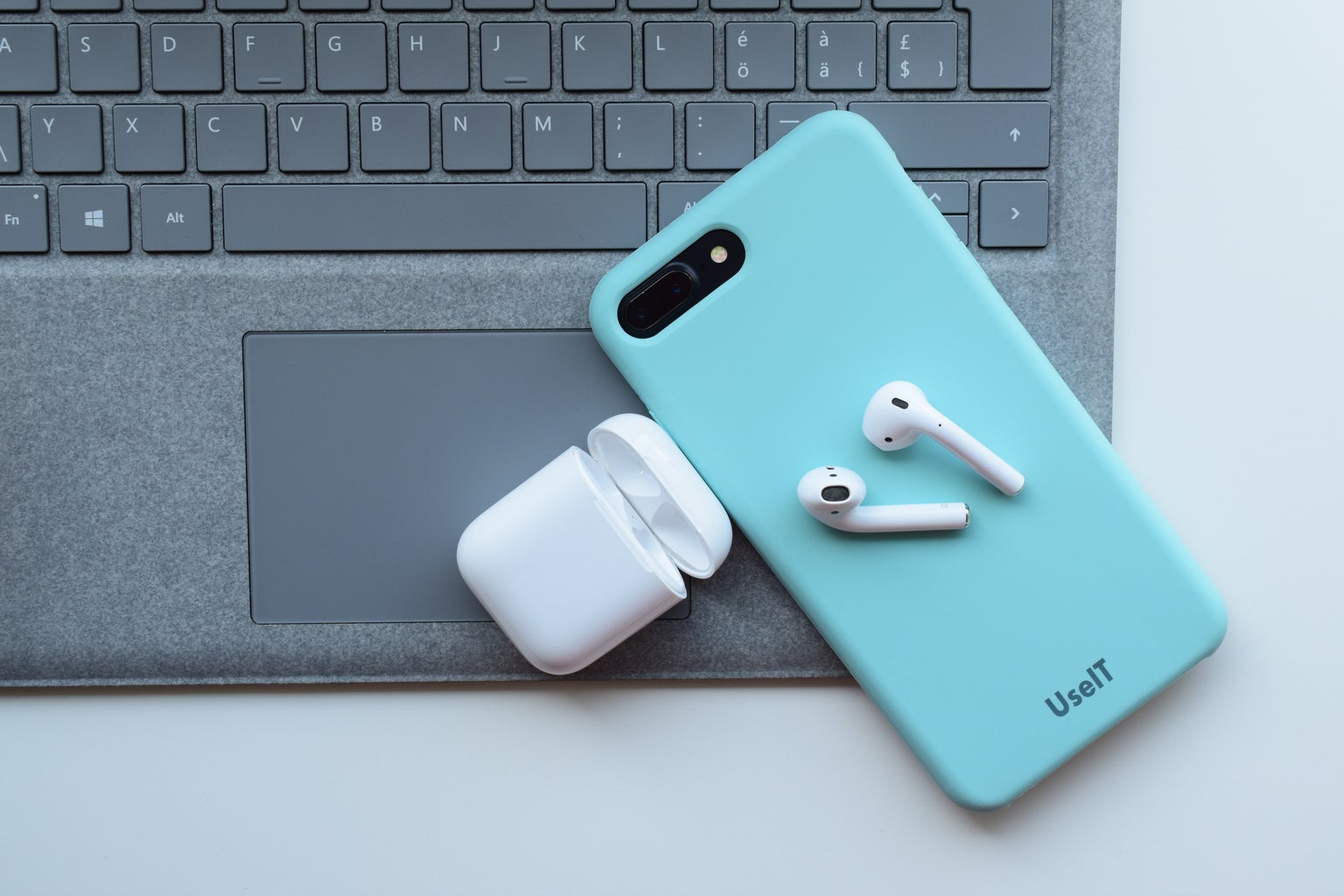 #5: Blue Light Computer Glasses
I made this purchase about two years ago, and it has been my go-to product since COVID-19 took over our academic lives. With remote work and remote learning, these computer glasses have saved me from a lot of migraines, eye strain, and general Zoom fatigue. I find that the "Night Shift" feature on my phone and laptop is helpful, but just doesn't do enough to help with the headaches I get from staring at a screen all day. These blue light computer glasses have lasted me two years and counting, and they will likely suit every face shape out there! They come in various colors and are around $15!