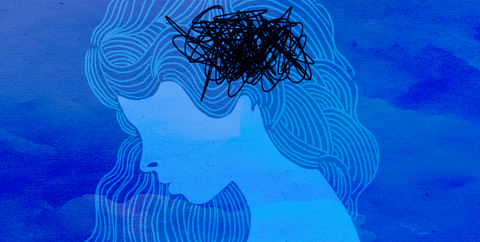 Standing in front of class, I flip through names on my powerpoint. David Owocki. Connor Mullen. Steven Martineau. The class grows somber and the air gets thicker. "Committed suicide" repeatedly leaves my mouth. David committed suicide on December 30th, 2014. Connor committed suicide on September 25th, 2016. Steven committed suicide on December 3rd, 2017. One thing united them- they all were students at the University of Delaware who left too soon.
I recall freshman year receiving several alerts that commanded students to stay away from North Campus for there was an active shooter. Panic arose and people bombarded group chats. Speculations were exchanged, rumors became widespread and warnings were implemented. There were several unknowns and it was not until hours later that an alert came out stating that it was a false alarm. It was not an active shooter. It was a student who was carrying out his suicide plan. Shock and confusion emerged and people didn't know how to respond. Anger settled in upon the realization that the university did a poor job reporting the incident and ensuring that people were informed and supported. Quickly brushing Steven's death aside, students were left in the dark and faculty were silent.
Two days before my presentation, I was in the library reflecting on that time period and I noticed my heart felt heavy. While I did not know Steven personally, I am aware of the devastating effects of knowing someone who has committed suicide.
A fond classmate from my high school committed suicide last fall and I recall being extremely puzzled. When the school announced his death, they did not go into specifics, other than that he passed away suddenly. Bombarded by questions and uncertainty, I frantically tried to find more information but couldn't. Shortly afterwards, one of my math teachers reached out to me for he too wanted to know more. Unable to give him answers, we speculated and hoped that it was not due to suicide. It couldn't be suicide. He was one of the most charismatic, smartest guys and was cherished by both teachers and classmates alike. As valedictorian, it was clear that he would go far in life, or so we thought. A few days later, I was scrolling through social media and saw that his sister posted a blog. Immediately, I opened it. Indeed, it was suicide. Tears rolled down and the words began to blur. I sat next to him in several classes and did classwork with him. How did I not detect that things were going awry in his life? Surely we were not close but nonetheless, I have a keen eye for recognizing signs. But with him, I missed all of the warnings. He truly is a warrior who fought behind his protective, secretive shield in silence.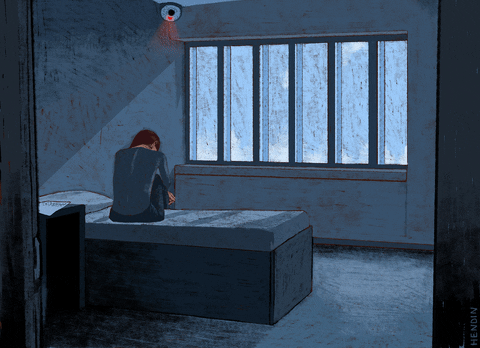 The sad reality is that suicide is the third leading cause of death for individuals between 15 and 24 years of age. Annually in the United States, roughly 1,100 college students commit suicide. Nearly 24,000 college students attempt suicide. Almost one in 10 college students seriously consider attempting suicide in a year alone. Imagine the staggering numbers quickly piling on and accumulating year after year. Clearly, suicide among college students is an epidemic problem. It does not occur in isolated parts of the country. It happens everywhere, creating a widespread devastating effect.
It can impact anyone, regardless if you have mental illness or not. You could be having suicidal ideation yourself. A friend, classmate or family member could be considering death. The scary truth is that due to the prevalence of mental illness, it's likely that everyone will be affected by suicide one way or another. Thus, cherish your friends and family members while you can, for you never know what tomorrow brings.
It's terrifying to think of losing someone to suicide. Sadly, I have already dealt with the fear of losing someone through my dearest friend. Over the past two years, I have experienced several phone calls and text messages from her stating that she either contemplated or attempted suicide. The possibility of losing her became reality when she one time became legally dead due to alcohol poisoning. Fortunately, she was resuscitated. I spent several sleepless nights harrowing over the thought of "Is she alive? Is she okay?" consistently running through my head. There were months that went by without being able to talk to her due to her rehabs' restrictions. Overtime, I managed to weather the storm but regardless, it does not get easier as time goes on, just simply normalized. She called me from a psych ward on the same day I was in the library. We laughed on the phone in effort to make the situation lighthearted but after hanging up, I became overwhelmed and solemn. The pain stung as much as it did the first time she went to a psych ward two years ago. It never gets easier, and it never will. The fall of freshman year, it got to the point where I did not know if she would live through another day. In effort to cope, I began to write motivational poems directed towards suicidal individuals, including her. One such poem is:
Don't cry
My love,
don't cry.
Wipe your tears away.
Take a deep breath.
Close your eyes.
Feel your heart rate slowing down.
Notice your hands steadying.
Take note of your breaths regulating.
Go outside.
Hear the crunch of leaves.
Smell the crisp air.
Feel the wind drift by.
Sense the cool air.
Relax.
Breathe.
Place your hand over your heart.
Feel that?
Your heart beats for a reason.
You are worth it.
I repeat,
you are worth it.
Because you are truly worth it. Each individual deserves a chance at life. You matter. Your struggles do not define you. Despite dark days, you will be okay. You will be successful. It may not seem like it, but every single person has the strength and potential to live a meaningful life. It's okay to not be okay, but know desolation is not permanent. You are a warrior and you've got this. Stay strong, my collegiates.