Review of Skintimate Shaving Cream
This is a sponsored feature. All opinions are 100% our own.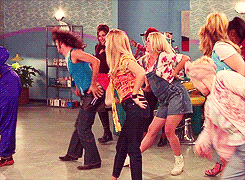 This week I had the opportunity to test-drive Skintimate's Raspberry Rain Moisturizing Shaving Gel! My friends tell me I'm crazy because I have never used a shaving cream, but I've never thought it would make any difference. So when we got this in our HerCampus Survival Kit, I thought I'd be the perfect one deciding whether using a shaving cream (or gel) actually makes a difference or if it is just a waste of money.
I'm the kind of person who needs to have smooth legs all the time. I don't care what other people think or if they shave or not, but if I can feel hairs or even worse little prickles on my own legs I just feel gross and it bothers me! I can't look at them! I shave my legs every time I shower, or at least every other time. After using Skintimate's Shaving Gel, these are my thoughts
It smells great!

Using the shower gel helps me make sure I don't miss any spots because the razor takes off the soap where I've already shaved.

After showering, I felt like I didn't have to moisturize my legs because the gel did its job while I was still showering.
In conclusion, although it may cost more money to have another necessary bathroom product and your showers might take a minute or two longer, using a shaving gel is worth it. Your razor doesn't make your skin irritated and the gel moisturizes your legs while you are still in the shower. With the UDress fashion show and two formals coming up… and then the summer, I am glad I have a way to make my shaving experience better!