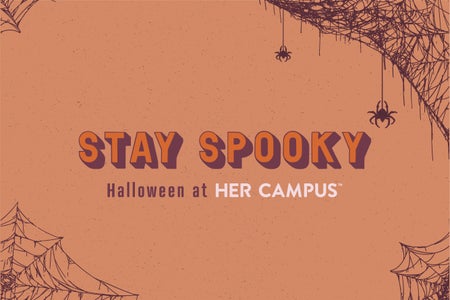 How Not to Offend Someone on Halloween
Halloween is here! Time to pick out a costume for all your "Halloweekend" activities. In some cases, you may even need more than one. Trying to choose something that's cute, tasteful and relevant can be difficult to balance. Picking something out that is not racist on the other hand, is actually very easy. Here are some rules for picking out a costume this year.
Rule 1: Do Not Culturally Appropriate 
Some people do not even know they are doing this. Most think their costume is attempting to be funny or even just "normal". But cultural appropriation is about a dominant culture taking elements from a minority cultural, typically one that is oppressed. If you think that putting your hair in cornrows, dressing as a Geisha, or a Native American is ok, then think again. There are so many other costumes that do not involve using someone else's traditional wear for fun. There are ways to appreciate another culture without making it comical. 
Rule 2: Do Not Use Blackface
Blackface is extremely racist. You know it is wrong, everyone else knows it is wrong. Do not use it no matter how many celebrities get away with it. It is not funny, that is all. 
Rule 3: Do Not Use Traumatic Events As Costumes
I know you want something relevant to wear, but there is no humor in dressing up in a way that depicts a horrific event that has happened. If you think your mom would be disappointed to post your costume on her Facebook profile she loves so much, then throw the idea out the window.  
Rule 4: Look Super Cute In So Many Ways
You will totally be able to find an amazing outfit that does not offend everyone. The options are endless. No matter what, you will find something that makes you the talk of the party, in a good way. You got this!
Have a great Halloween! You are going to look amazing, I promise.