Your September Horoscope Based on Taylor Swift's New Album Lover
Aries 
March 21st-April 19th 
"The Man" 
Your career goals are at a halt and you've been totally stressed out about it. Mid-month things will start looking up thanks to Saturn. Go out and flash your dollars, you're not a b*itch; you're a baller! 
Taurus 
April 20th-May 20th 
"You Need to Calm Down" 
Your big plans this month like studying abroad and finishing your degree keep going off the rails. Mid-month, Saturn will help you out and everything will go as planned, but for right now, 'you need to calm down'. 
Libra 
September 23rd-October 22nd 
"I Forgot that You Existed" 
This month is all about tying up loose ends with people just in time for Fall. For some, this could mean rekindling an old friendship or relationship, and for others it might just be easier to 'forget that they existed'. 
Scorpio 
October 23rd- November 21st 
"ME!" 
You've been struggling with confidence issues that have been holding you back from being your best self. Even if you are a 'psycho on the phone', or 'never leave well enough alone',  this month is all about rekindling that self-love and believing that they'll never find another like you!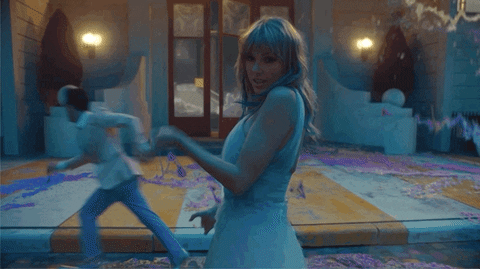 Gemini 
May 21st-June 20th 
"Paper Rings" 
A new romance is in sight for you as the start of cuffing season begins. But before you commit to anything long term with this mystery man, go home and do a good 'stalking on the internet'. You might be surprised by what you find!  
Sagittarius 
November 22nd- December 21st 
"Cornelia Street" 
Big changes are in your future this month as you move to a new place, whether literally or figuratively. Cornelia Street may seem like a dream, but can you afford the rent - or the emotional baggage - it brings? 
Cancer 
June 21st-July 22nd 
"Daylight" 
Your romantic relationships this month have been a lot to handle. But before you give up, wait for Mars to link with Pluto on the 22nd and you will for sure be seeing some 'daylight'. 
Capricorn 
December 22nd-January 19th 
"It's Nice to Have a Friend" 
School, work, and life in general have been a major stressor for you lately. While the stars are pulling you to burn it all off with partying, 'stay in bed the whole weekend'- we promise you'll be glad you did! 
Leo 
July 23rd-August 22nd 
"Afterglow"
You've been blowing things out of proportion this month and now you're blue. Stop punishing your relationships with silence and talk that sh*t out. It will be beneficial for both sides- truth. 
Aquarius 
January 20th-February 18th 
"Death by a Thousand Cuts"
One thing after another keeps getting you down this month and you've had e-nuff! 'Take the long way home' and do some self-reflection, you'll be sure to find an easy solution to all your problems. 
Virgo 
August 23rd- September 22nd 
"Lover" 
A strong romance is starting to boil up for you this month. Before you get too excited, take a step back... have you known this person for ' twenty seconds or twenty years"? The answer to that question might have an affect on the outcome.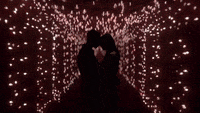 Pisces 
February the 19th- March 20th
"London Boy"
You love the familiar, but that's all about to change. This month a new relationship is in your future that will show you something new you didn't know you loved. Lets just hope they have an accent and dimples!