My Big Fat Greek Wedding- Round 2
So far 2016 has been the year for sequel after sequel. With Finding Dory, Kung Fu Panda 3, Ride Along 2, Zoo Lander 2, Allegiant and many more sequels coming out this year there is no doubt that every one is excited to see their favorite movies hit the big screen once again. The trend is also continuing with older movies coming back to theatres. As many know Star Wars came out over Christmas time for the first time in 10 years. Disney released Finding Nemo in 2003 and is now releasing the sequel Finding Dory this summer. This trend is not only occurring in movies, but in television shows as well. Netflix released a sequel to Full House after 21 years as well as bringing back Gilmore Girls after 9 years. Continuing this trend of older hits making a comeback, My Big Fat Greek Wedding 2 hit the big screen last month after 14 years.
My Big Fat Greek Wedding was originally released in 2002. My Big Fat Greek Wedding was about a Greek woman who falls in love with a non-Greek man. She struggles to get her family to accept him and come to terms with her heritage and identity. MBFGW was very popular in my household, so the day the sequel came out my family was at the theatre to see it! MBFGW2 brings back the crazy Portokalos family once again. Toula, the star of the first movie, is having intense separation anxiety as her daughter is growing up and getting ready to leave for college. Throughout the whole movie Toula tries to convince her daughter, Paris, to go to Northwestern and stay in Chicago with her family. Paris seems to be taking after her mother and is fed up with her big, clingy Greek family and their lack of privacy.  When Mr. Portokolos is traces his family history to see if he is a direct descendant of Alexander the Great, he finds that his marriage certificate was never signed meaning that he and his wife were not truly married. The family quickly begins to plan –you guessed it- another big, fat, Greek wedding.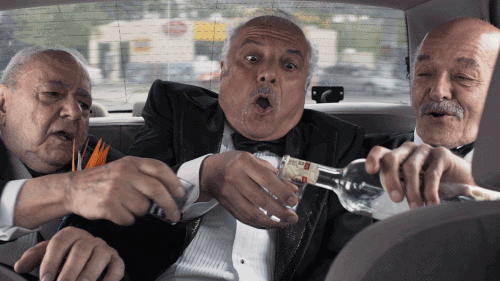 As a big fan of MBFGW I thoroughly enjoyed this sequel. Although I enjoyed it, there are a couple things I would change. The first film worked mainly through the likability of its star, Toula , this sequel makes the mistake of relegating her to a supporting role in one of way too many interwoven subplots. Although Toula's "crazy" family gets sillier and sillier by the second, the subplots led to a confusing storyline that ultimately was difficult to follow. As a lover of MBFGW, I found the "crazy" Portokolas's louder, sillier and even more humorous.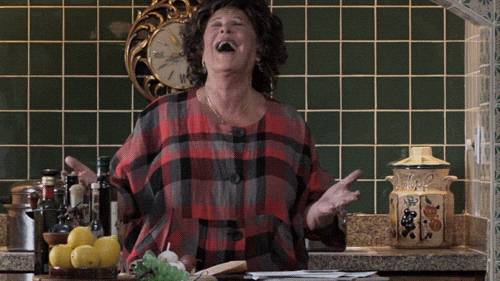 I enjoyed seeing each and every character come back after 14 years and bring back their own personality we all love. The one character we can always rely on to give us a laugh through the sheer awesomeness of her unique presence is Toula's thoroughly inappropriate Aunt Voula. Just like the first movie, Aunt Voula, did not fail to make us laugh with her facial expressions and extremely awkward advice.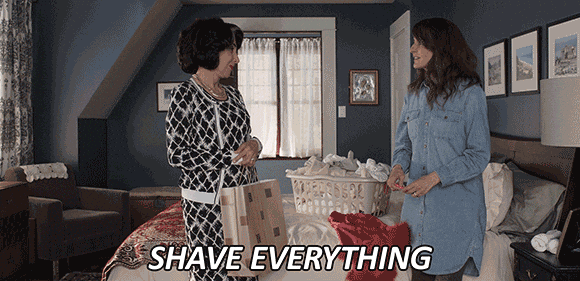 Although Toula's incredibly embarrassing family seems almost impossible to handle, like always she handles them with love and grace. Ultimately I enjoyed this movie because I am a huge fan of the original, but if I had to choose between the original and the sequel, I would choose the original without a doubt. If I wasn't such a huge fan of the original I believe that the subplots would ruin the movie for me. I The multiple subplots were the downfall of this sequel and took the focus away from Toula. would give this movie a 7 out of 10 rating.