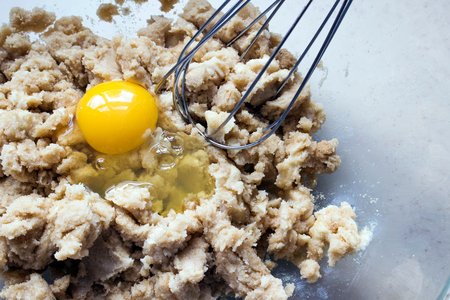 Baking My Way Through Quarantine
It's day 43 of this quarantine, and I'm ready to be back at work and see my friends. As I write this, I have a plate full of cookies, a tall glass of milk, and Pinterest open in the background. 
I think this is a great time for all of us to try out new things while we have the time. During this quarantine, I wanted to try out baking. Now for some history on my baking skills, I have none. I have a reputation for leaving things unattended, burning food, or just eyeballing measurements. Aside from this, I have always had a big sweet tooth and love tasting new desserts or experimenting and combining two desserts. As I've tried out new desserts I can proudly say that I've made some successful desserts over the past few weeks. For me, it's calming and time where I can be by myself and just enjoy what I'm doing in the moment. It's also rewarding when my family actually enjoys the dessert and asks for more.
Besides all that, I wanted to share a few of my favorite recipes and maybe inspire some of y'all to try out baking.
These cinnamon rolls were a big hit when I was studying abroad in Australia. When I got there, I slowly realized that they don't have pre-packaged cinnamon-rolls, cookie dough or boxed cake mix. So, I had to try this out for myself, and it worked (after 2 failed attempts). These are super easy to make for a Sunday morning and definitely hit the spot.

 

While in Australia, I was with my S.O. who loved chocolate chip cookies (and that's probably an understatement). Every night he would talk about how much he missed the Pillsbury cookie dough, so I took it upon myself to make him a great batch of cookies. This recipe seemed to be the winner, as I sometimes made it 3 times a week!

 

This cake was added to my list of favorites not because I nailed it by any means, but because I want to try it again. My birthday passed a week ago, so I decided to make myself my own 21st quarantine birthday cake. Aesthetically it was beautiful, but I think that the next time I need to watch out for overmixing and the amount of sugar that's in the cake. 

I know you're going to say that making a pancake isn't baking, but this has been my families favorite when we have breakfast. It's still a dessert, so I decided to include it in the mix. I stumbled upon this recipe when I had a craving for some pancakes. I love this specific recipe because it recommends that you substitute milk for a vanilla coffee creamer. It adds so much more flavor to the pancake. (If you want to spice it up a bit more, add some cinnamon)

 
My next goal is to find some healthy versions of these desserts and try those out too! Until next time, try out a new hobby.