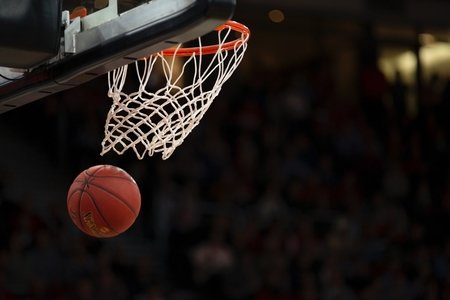 WNBA Announces New 'Groundbreaking' Agreement
On January 14, 2020, the WNBA announced a new eight-year labour deal that includes a salary-boost for the league's highest-paid players, jumping their average $117,500 salary to $215,000. 
WNBA Commissioner Cathy Engelbert broke the news on Good Morning America alongside President of the WNBPA, Nneka Ogwumike. 
"We have what we think is a groundbreaking agreement that is going to support these players for the long-term and the next generation of players," said Engelbert. 
The deal, beginning this season up until 2027, also includes increased cash compensation, changes to free agency, travel upgrades for the players, and benefits for motherhood and family planning.
Overall, this deal is said to help improve the player's quality of life. 
"[The deal] means a lot," said Ogwumike. "The committee wanted to leave a legacy and we knew when we came in, it was not just about the top players, it was not just about the rookies, it was about every player across the board."
Prior to this announcement, players earned low minimum salaries and were given only half their salary while on maternity leave under their previous contract. 
For instance, in 2019, the minimum salary was about $42,000 with the league's maximum at around $117,500 – a substantially low number compared to other sports leagues. 
This comes as no surprise for female sports however, as associations such as the WNBA have been known to be overlooked in contrast to its NBA companion. 
In 2016, the league saw a fundamental issue among its fan appearance, with attendance dropping to an average of 7,300 people per game - significantly lower than its average of 10,800 two decades prior. 
It is believed that men's lack of involvement in watching the sport is why the WNBA does not get as much attention as its male counterpart. However, female fans are also under fire. 
In an article written for the Huffington Post, freelance writer Lyndsey D'Arcangelo wrote about the WNBA's 'biggest problem' targeting the women fanbase in particular. 
Using an example from past experience, D'Arcangelo spoke about encounters she had with female publications rejecting her female sports pitches because it "was not for the right audience."
"For some reason, there is a disconnect between women and the act of consuming women's sports, particularly the WNBA," said D'Arcangelo.
Over the years, the WNBA has attempted numerous tactics to boost the public interest of the league such as marketing campaigns and partnerships, yet continued to face difficulties in growing a solid  fanbase.
However, the new deal is a step in the right direction, and may just be what this league needed to do in order to change the views of women's sports.