Moving away from home is hard enough as it is, so do we really want to spend a full day in and out of classes only to come back to a depressing apartment? The answer is no, we do not.
This was the case for me in my first year of university. I lived in residence at Ryerson and it was amazing in the sense that I had somewhere to crash every night and I didn't have to worry about taking the train to and from school during rush-hour. The residence I stayed at was really nice and fully furnished, but it wasn't home and I don't think I ever even tried to make my dorm feel like home, simply because I didn't want to accept the fact that I wasn't in my old room anymore. 
For the first two months of my first year, my walls were blank and my room lacked character. I hated it but I didn't want to change it because that meant moving on and growing up, which is something I made myself believe I wasn't ready to do. 
However, on a random Tuesday afternoon, I decided I couldn't look at these white walls anymore. I dug up all the pictures I printed before moving into university and starting pasting them right above my desk. After that I started putting up some fairy lights and even put up my calendar and started writing in my schedule. This inspired me to finally cleanse and decorate my room with everything I had, which really brought up my mood and improved my mental health. I finally had a space that I felt mostly like myself in. 
By spending all my time in my room, I neglected the common areas in my dorm. Each day, I would walk past them and straight into my room, which started becoming an unhealthy habit after a while. I never sat in the common area and socialized, simply because I hated the way it looked. It was so bland and boring, the gray couch lacked personality and the coffee table lacked any form of character. 
After seeing how unhappy I was with dorm life, my friend forced me to come to the dollar store with her and start picking out some decor and accessories for the living room. We bought a picture frame, a light fixture, some candles and a tablecloth. It wasn't a lot, but it was enough to bring some life to the space. By the end of the year, I was spending the majority of my time in the living room and interacting with my roommates; and that all started because I added my own personal touch and made it feel like home.
This year, living off campus, it was all on my roommate and I to create a homey space. We made it a priority to make our apartment something we wanted to come home to, not somewhere we dreaded to spend time.
The smallest things can make the biggest difference. Our first piece of decoration was a set of fake flowers in a glass vase in the middle of our kitchen table. It wasn't a lot but it livened up the room.
From there, we started adding more accents and decor around the space to achieve our goal of the perfect apartment. 
Here are some ways we added personality to our home:
A cork board
A cork board is something small and dull at first glance, but once you start putting up memories and pieces of your life, it becomes a staple in your home. Our whole life is on that board right now, from tickets to pictures. Everything we've done is pasted on that board and it's so heart-warming. Walking by it everyday reminds me that my life away from home is still sweet, which is something I didn't have in first year.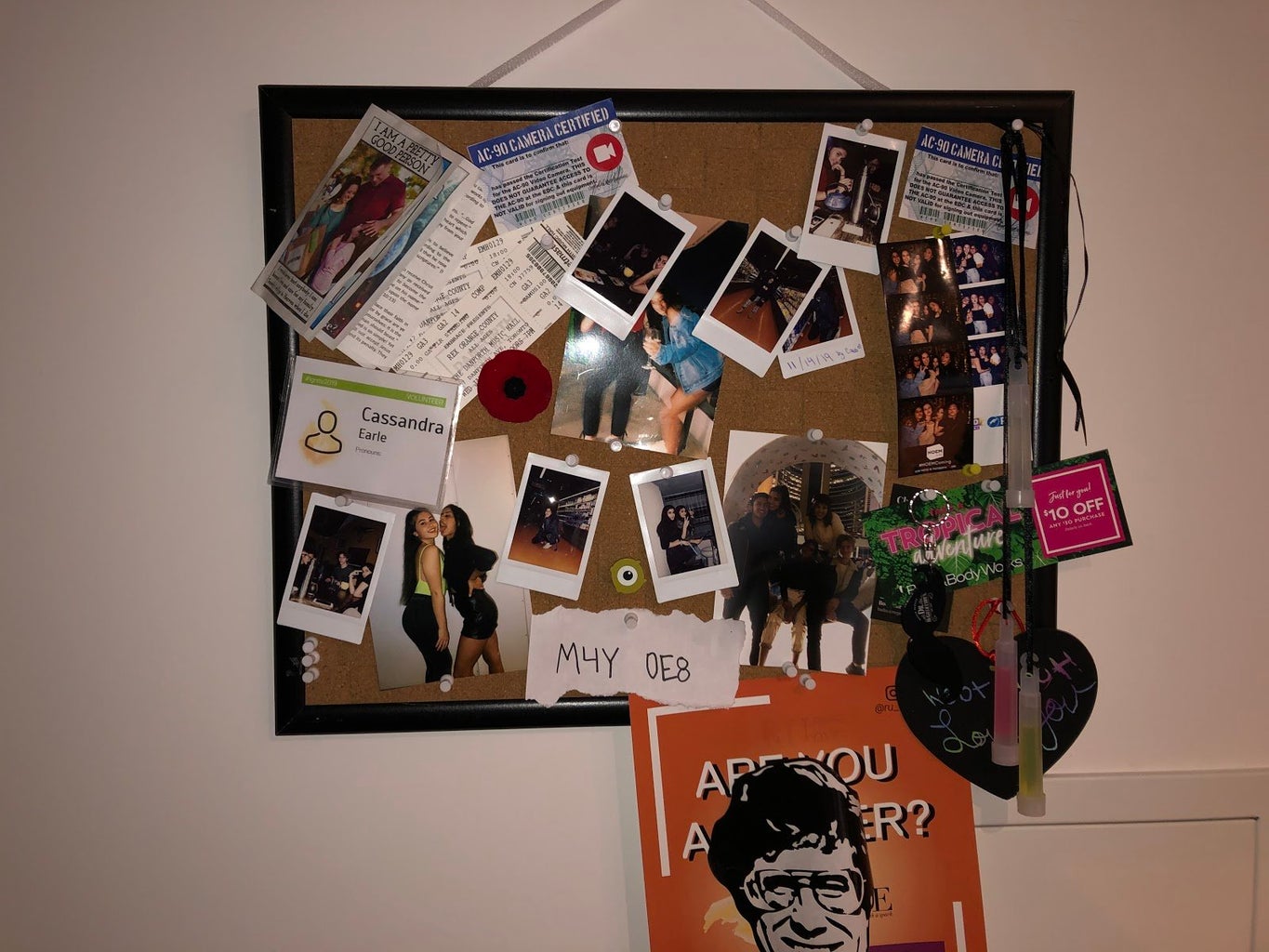 Tapestry
Our most recent addition to the decor of our apartment is a tapestry. Our tapestry is a mix of blue and white swirls with some specks of gold embedded into the pattern. We hoisted it up behind our couch, against the previously bare, white wall. 
A tapestry is perfect for livening up a space because it adds a pop of colour and a sense of character. We bought our tapestry on Amazon for pretty cheap and we have no regrets whatsoever.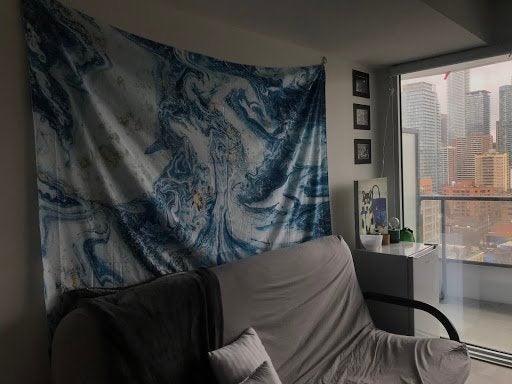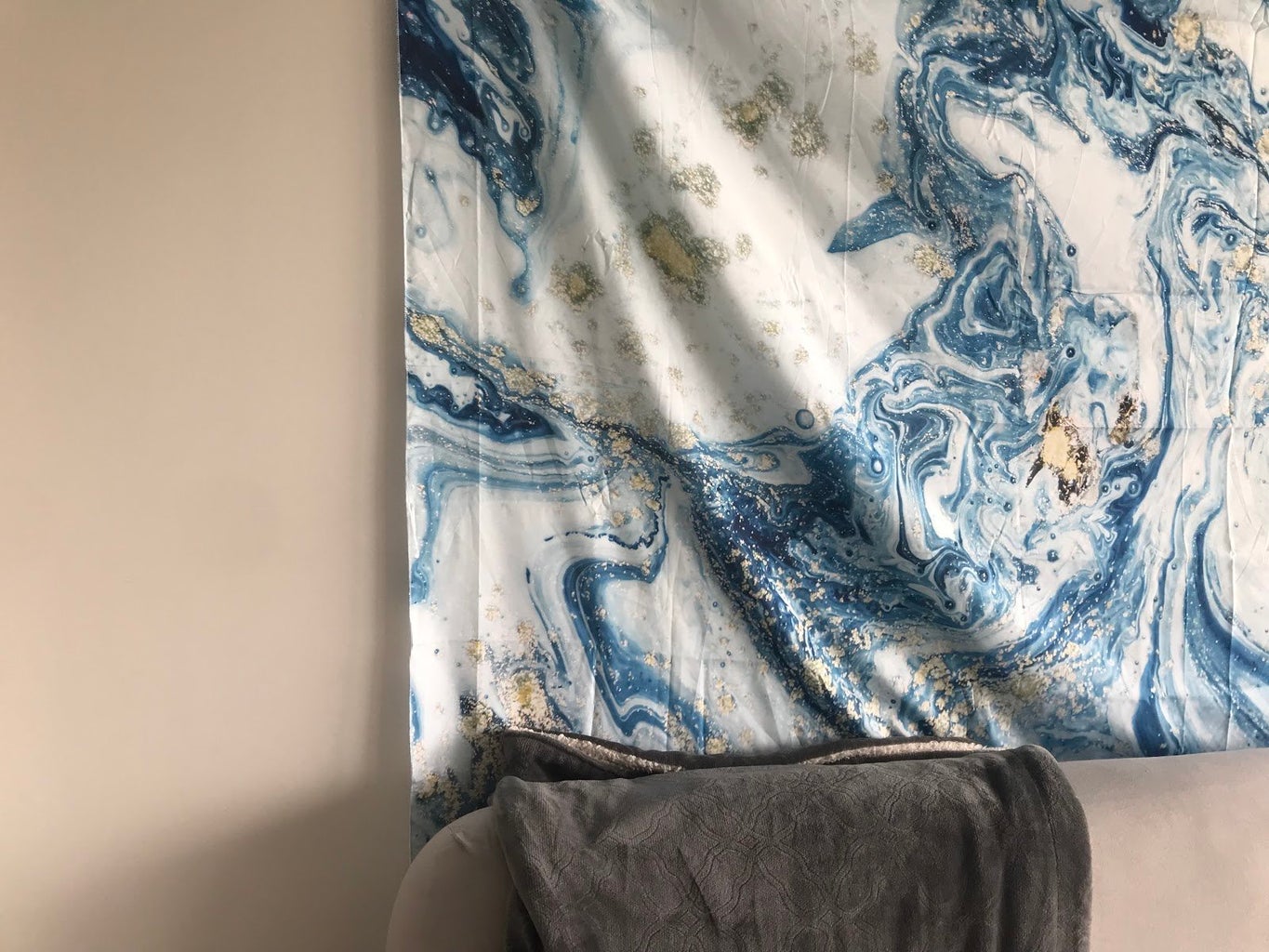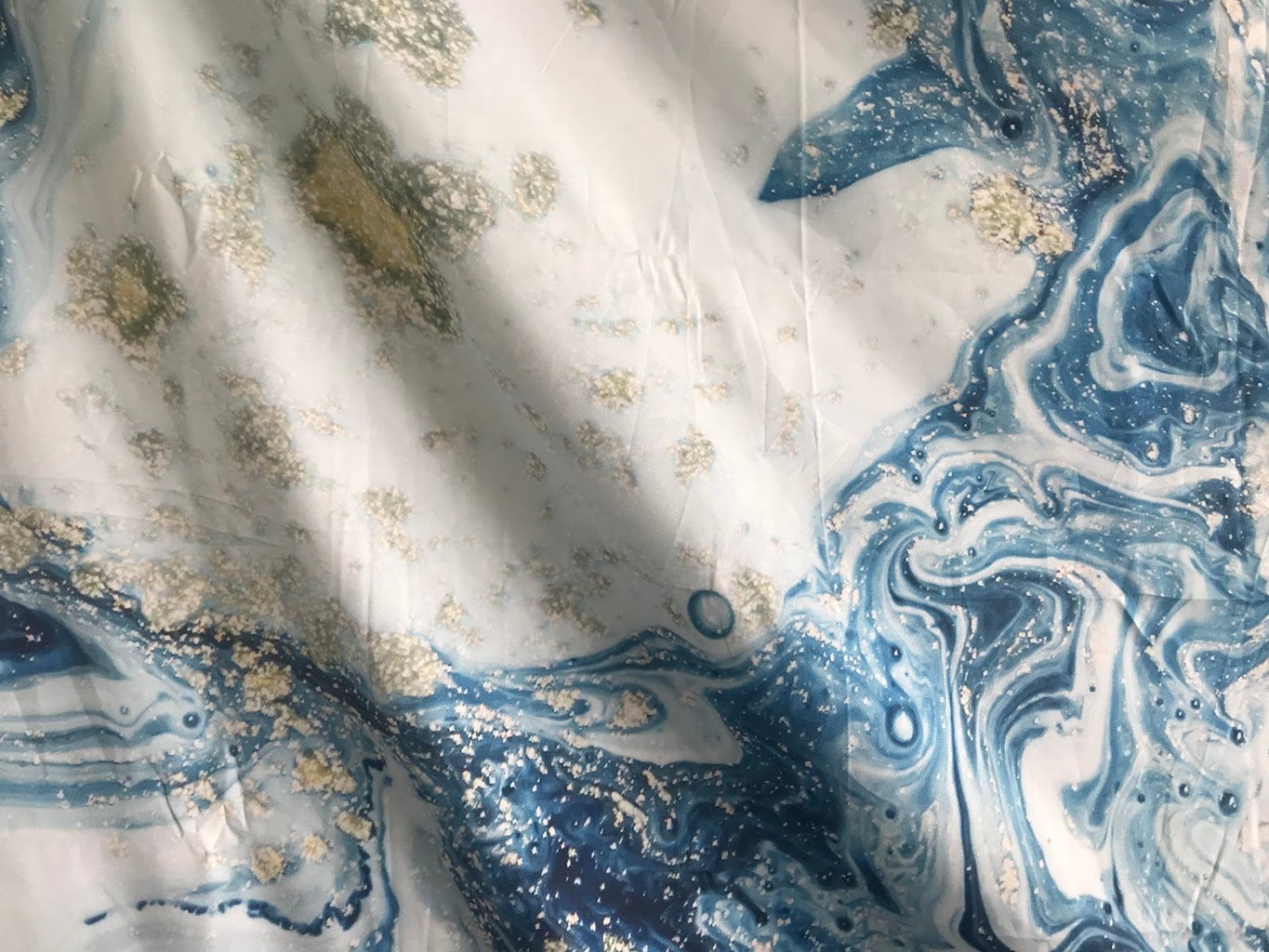 Photo boards
Beside our tapestry we have a set of black and white photos from New York, pasted onto cardboard backing. We hung them vertically and thought the photos contrast nicely with the blues of the tapestry, which made us feel artsier than we really are.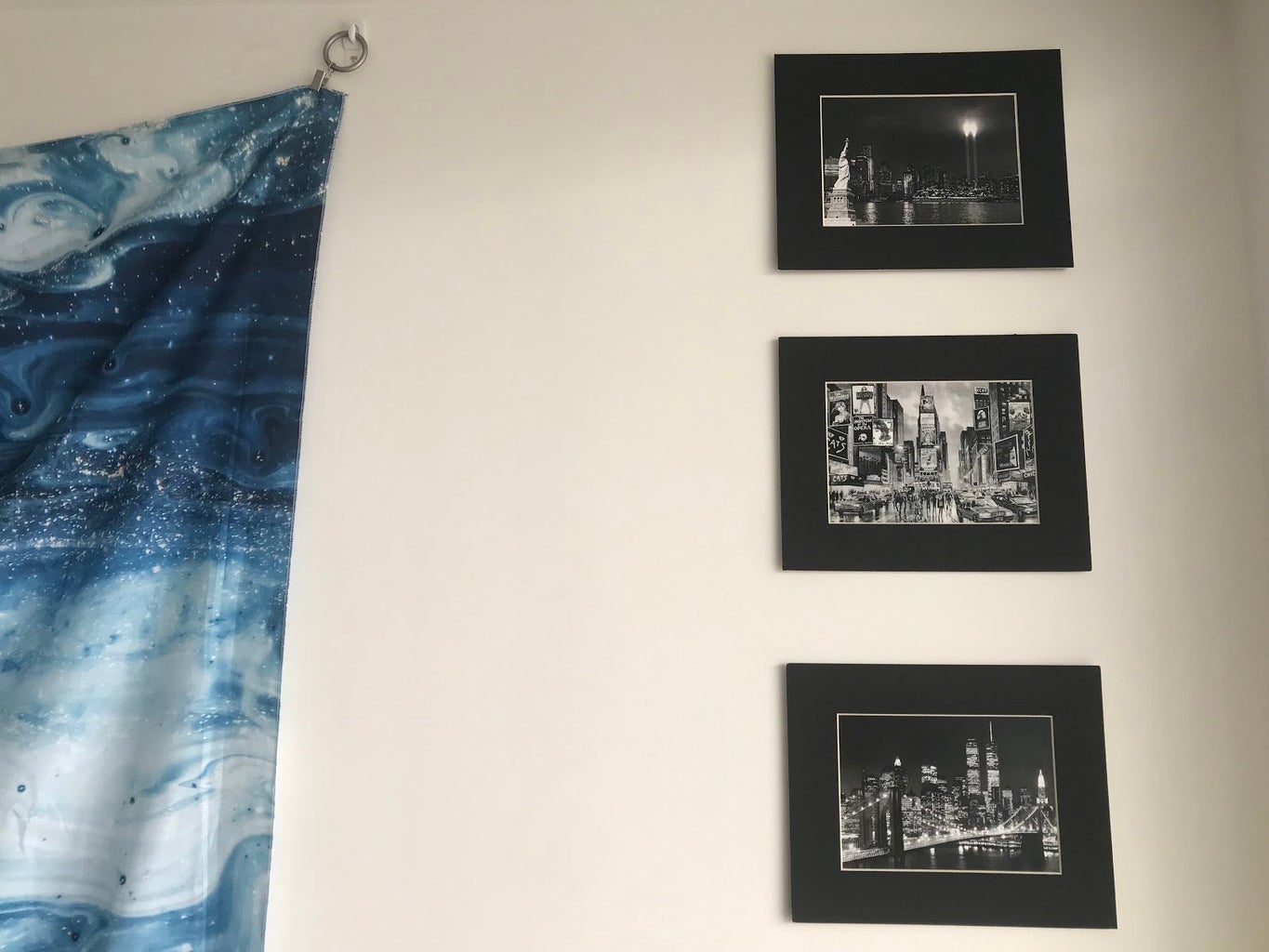 Coffee Table
The coffee table is the centerpiece of a room. Dress it up with anything and everything that represents you, or you and your roommate. I have fashion magazines and female-empowering books, a candle, a picture frame, and a drawer of flowers. It's a nice contrast to every part of our apartment. Make your own coffee table come to life with accents like these!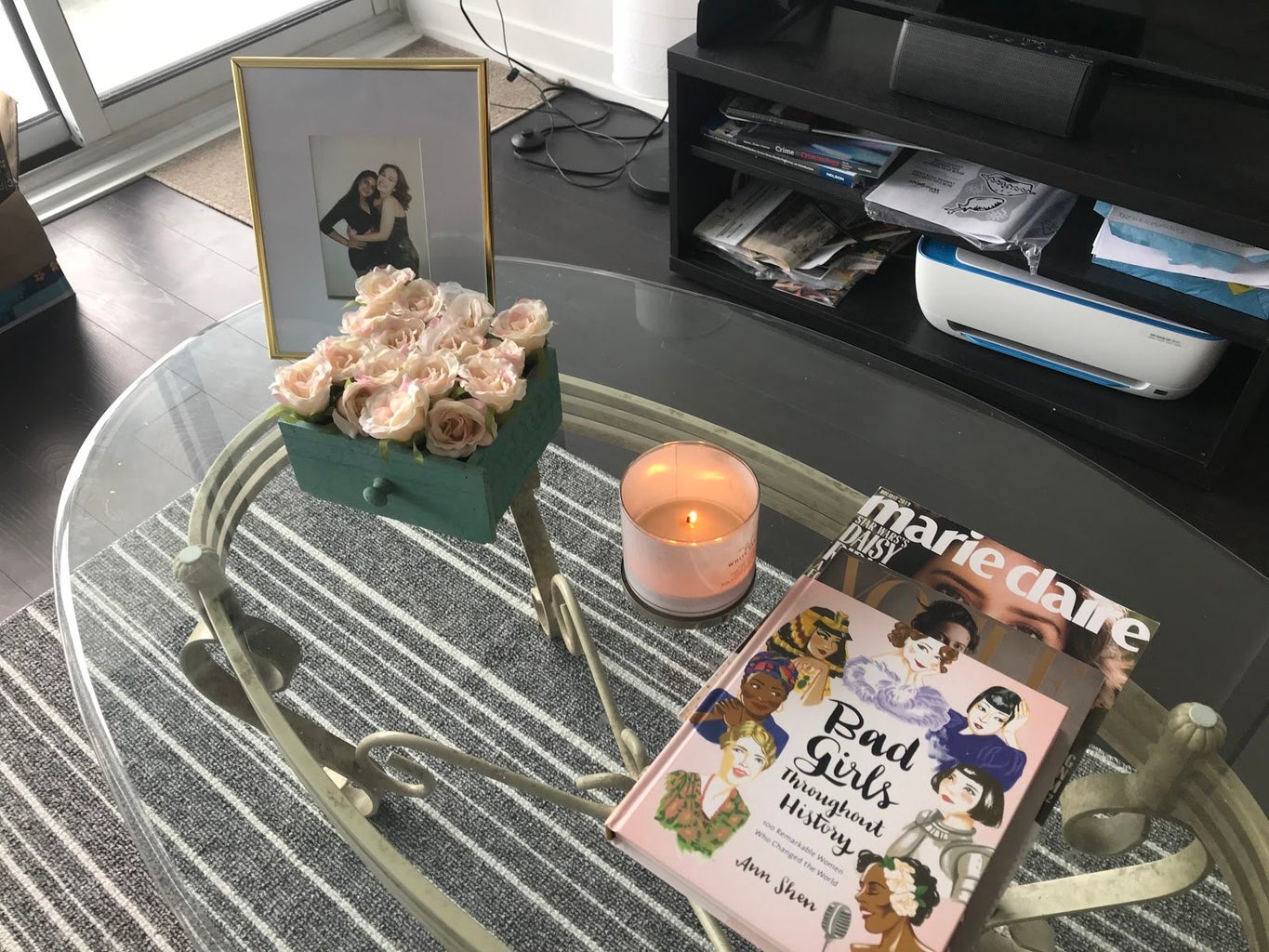 These are just a few parts of our apartment. It was very important that the apartment was somewhere I wanted to spend time, not somewhere I felt like I had to spend time. After class I don't dread coming back to my place like I did last year. Small accents and things around your apartment that makes you feel like you're back in your home really make you feel better about being away. Also an aesthetically pleasing apartment makes for really nice pictures, I can tell you that. Happy decorating!