The Premature Stress of Graduating
By Sarah Patriarca
It's that time of year again, when we get the infamous email regarding Course Intentions or course selection for those that don't go to Ryerson. That time of year again where we question how far we've come in our academics so far, and where we will be next year. This year it feels like a whole other ball game. Being in third year, course intentions mean that I'm picking the final courses for my undergraduate career.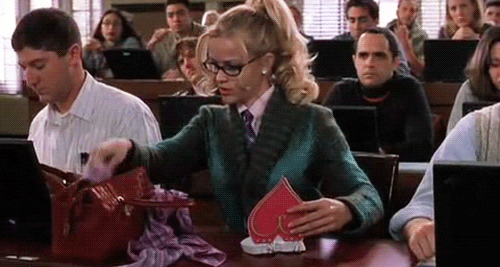 When Monday morning rolled marking the beginning of Course Intentions, I sat there thinking and stressing, multiple tabs with masters programs open to reference course requirements and RAMSS open in another window. All of a sudden, the realization hit that next year will be my last year at Ryerson. No longer are the days of figuring out where to go on campus or where to find my classes, this was the last year, the BIG year. The year that would determine whether my future continued onwards in school or whether I would have to look for a different outcome. I'll have to admit I put these expectations on myself but that was only because I had a plan. Masters program in English and then most likely PhD in English to become a professor. I was scared. I had what I took to get in but the doubt crept in as always-- first because of the threat of competition of other competitors, but then insecurity: what if I wasn't good enough?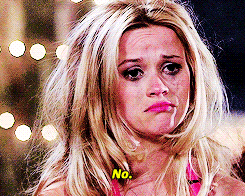 We've all had these thoughts before. It doesn't matter if it's with school, a hobby or a sport, when we strive for something we love, we always ask ourselves how we measure up. I kept asking myself this question over and over and over again, until it completely sunk in my mind. That week I wasn't getting enough sleep, overthinking everything and then trying to keep up with school.  I was grumpy, irritable, exhausted and completely spinning out of control, letting my anxieties take over. This slowly affected my ability to stay focused in classes, and I found it especially hard to focus during the last few midterms I had. I kept constantly thinking that these next few marks are going to affect my admissions into graduate school. I kept stressing over things in the future that weren't important and not focusing on the obstacles that were right in front of me. I felt like I saw myself in a slow motion cinematic movie, the next ten years of my life having two different outcomes, either getting in and having a future that I wanted, or not having that at all and having to go back to the drawing board. It got to the point that my peers and family started to give notice of my anxieties effects on me.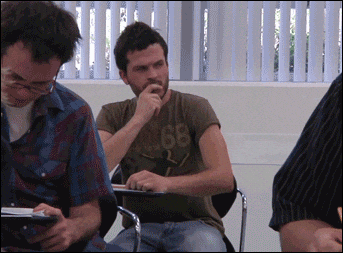 It's been a week since my crash and burn, and I'm still getting over its consequences. It's been better, but it got me thinking about how easily we let things get to our heads. Applications for grad school aren't until January 2020, and I was sitting there stressing over something that was months away. I look back and laugh at how foolish I had become when I was spiralling out of control.
One thing I've learned in dealing with future anxieties is to remember where you are right now, in this very moment. Take one thing at a time and focus on one thing. Get over each obstacle step by step, let yourself breathe and enjoy time with friends. Laugh and smile a bit. and enjoy the last moments you have with the people you've gotten close with over the last three years. Once it's all over everyone will be doing their own thing, chasing their own dreams. So enjoy the rest of the year that has to offer, and just remember to breathe.