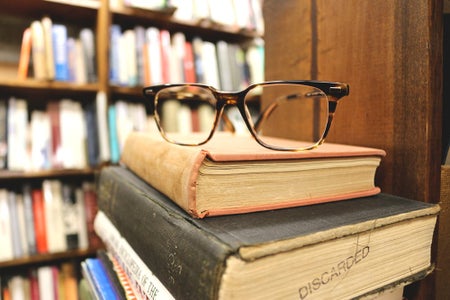 L'importance des Langues: What I've Gained from Being a Trilingual Student
At my high school graduation, I walked across the stage with a trilingual certificate, acknowledging my comprehension and completion of the French immersion program as well as the Spanish program. Considering that English is my first language, I was thankful to graduate among the handful of individuals who were lucky enough to earn this certificate. 
I'm lucky to have been born in a bilingual country. The presence of the French language in Canada has always been necessary, even more so recently; in 2011, nearly 10 million people reported enough French competency to conduct a full conversation. Over the years, these numbers have fluctuated. 
Today, I sit in my advanced French courses at Ryerson University, where there are only 30 people in the class, wondering where the French language went wrong. In 2011, the bilingual rate of Canadians was at 17.5 per cent, rising from 2006. As of 2016, the rate had hit 17.9 per cent for Canadian citizens who can speak both English and French. While these numbers are improving, it is, in my opinion, nowhere near the number we could be at. 
French immersion and Spanish programs
The French immersion program is implemented within elementary and high school boards across Canada. As of the 2015-2016 school year, 430,000 students were enrolled in French immersion programs: nearly a 20 per cent increase from the 360,000 students enrolled during the 2011-2012 school year. 
French immersion is an intensive French language program that begins in Senior Kindergarten. Students will take on school subjects which are taught primarily in French. Upon reaching high school, fewer courses will be offered in French. Taking the French class is still a requirement to fulfill through Grade 9-12 in order to obtain the French immersion certificate upon graduation. 
For those who do not feel as though they would succeed in the French immersion program, other options are available. The Extended and Core French programs both work hard to accomplish similar goals: The Extended French program begins in Grade Five and continues until Grade 12 and has similarities to French immersion, but less subjects are taught in French; The Core French program runs from Grades Four through Eight and teaches 120 hours of French to students per year. 
Spanish is a little different. I was fortunate to attend a high school that offered a three-year Spanish program, at levels ranging from beginner, intermediate, and advanced. During the course of this program, students will begin by learning the fundamentals of the language. Should they then choose to pursue all three years, by the end of their high school journey - depending on the curriculum -students should be able to fluently present in Spanish, while completely understanding complicated dialogue and have the ability to write essays in Spanish. 
Obstacles with learning foreign languages 
When learning any language, difficulties will arise. From a young age, students who experience difficulty with reading, writing, speaking, or comprehension in their mother tongue will likely have a harder time understanding a foreign language. For some, if they aren't introduced to the language at a young age, it will only get harder to learn as they age.  
Bree Duwyn, second-year journalism student, discusses her grievances about her Spanish class at Ryerson University. "I was excited to take Spanish – the introductory course ended up being incredibly difficult," she says. "At first, I felt that it was my fault that I couldn't keep up. After hearing other classmates voice their concerns, I realized it was the style of teaching."
"After doing poorly I was discouraged from learning the language," Duwyn says. "I learned French at a young age and did pretty well. Perhaps learning a new language in my teens was my downfall." 
Meanwhile, second-year journalism student Mike Jagassar understands the struggle of learning the technical aspects of a language. "My grandparents don't speak English very well, so I was raised with Spanish to be able to speak to them," he says. "Writing and the technical components have always been my bigger challenge, but speaking came naturally to me."
Some students didn't have a choice but to learn another language. Growing up in a multicultural household, high school student Rambo La Gatta felt as though he had no choice but to overcome the difficulties of learning another language. 
"Both my parents are Italian, so I've grown up learning the language primarily through them speaking, or by picking out words I could familiarize with the English language," he says. "We go [to Italy] every summer, so I do need to understand. Growing up speaking it would be different than learning one in school, for sure." 
Benefits of learning foreign languages 
As you can probably guess, there are numerous benefits to learning different languages. The biggest asset to knowing multiple languages are all the careers that go hand-in-hand with the skill. There are career advances that come with being multilingual, like bridging the cultural gap, earning more money and increasing your chances of getting hired. In the United States, demand for bilingual workers has more than doubled over a five-year period. In Canada, specific employers are more commonly on the search for a bilingual employee. Jobs like interpreters, customer service representatives, sales managers, and secretaries are highly interactive jobs, and are in desperate need of employees who are able to communicate in different languages. 
Second-year journalism student, Sofia Vavaroutsos stresses the importance of learning another language, especially as a journalist. "As a trilingual journalism student, I believe that knowing multiple languages not only makes it easier to find a job in your field but can open you up to a new field altogether," she says. "For people who only speak one language, it's like a whole job market that isn't open to them." 
Vavaroutsos mentions how important it is to pursue languages through university. "I can already speak it [French] but I'm taking French courses to complete my French minor," she says. "For some places, like government jobs, just saying you're fluent doesn't help. You need to have the certifications. Taking French in university also helps so that my skills don't fade away." 
Having already completed her schooling, Laurier University alumni Lauren Bishop talks about the benefits of being bilingual with her current occupation. "Learning French will be a major asset in finding a job in my field (addictions and mental health). When I've previously mentioned to professors and people that I'm bilingual, they've told me that I'm highly needed in my field," she says. "Currently, I work at a shoe retailer that ships out of Quebec, and it comes in handy when the senior management is speaking French," she says. "I can understand what they think I can't. Being able to put that I'm bilingual on my resume is a huge benefit." 
The opportunities that come with this skill are endless and having the ability to speak more than one language gives you an advantage over single-language speakers. Although the desire to learn a language has declined over the years, the government is still in desperate need of acquiring individuals who are able to surpass that cultural barrier with their multilingual skills. Being able to speak another language is better for your brain, your career, and the country you live in. If you are among the group of readers who can speak another language, well done. You've done something a lot of people will never be able to do, and your country thanks you for that. 
Thank you, merci beaucoup, and muchas gracias. Thank you for keeping linguistics alive in our modern-day society. It matters more than you know.