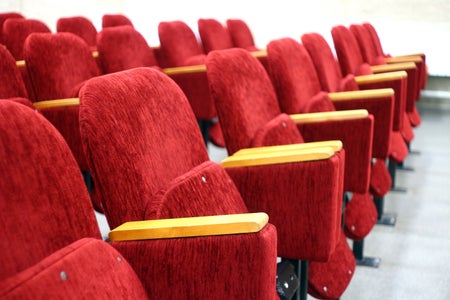 The Best Entertainment in the City Right Now
As the winter months dwell on, it seems that the city has had the life sucked out of it. The skies are grey, slush splashes on the sidewalk, and everyone wants to stay in for the night. 
Despite the gloomy weather, the endless performance art and culture events throughout the city carry on. Whether it be a girls night out on the town or a preemptive Valentine's Day date with that special someone–read on to be inspired by some of the top art events happening in Toronto right now.
THEATRE:
                Mother's Daughter
Originally commissioned for the Stratford Festival, this show promises an evening of gripping entertainment. With a predominantly female cast this show is meant to be a "thrilling contemporary exploration of women and power."
                Venue:              Soulpepper – 50 Tankhouse Lane, Toronto ON.
                Dates:               Now until February 9, 2020.
                Price:                Prices range between $25 - $98. Soulpepper does free programming for those 25 and under!
                Link:                 Buy tickets.
                This Was the World
Fresh Canadian content in its world premiere, This Was the World is a deep dive into the world of academia and its subsequent impact on decolonization. Discovering indigenous cultures and power struggles are at the forefront of this moving piece.
                Venue:              Tarragon Theatre – 30 Bridgeman Ave, Toronto ON.
                Dates:               January 28 – March 1, 2020.
                Price:                Regular General Admission pricing of $57, or student discounted tickets for $29 (Student ID Required).
                Link:                 Buy tickets.
DANCE:
Crypto
Choreographed by Guillaume Cote, principal dancer at the National Ballet of Canada; featuring contemporary choreography and innovative theatre technology this piece will be worth the wait until spring!
                Venue:                Canadian Stage – Bluma Appel Theatre.
                Dates:                 April 22 – April 26, 2020.
                Price:                   $55 - $122, depending on where you sit.
                Link:                  Buy tickets.
                House Mix
A personal favourite choreographer of mine, Christopher House's House Mix is guaranteed to be a kinetic masterpiece. The beginning of his final season as the artistic director at Toronto Dance Theatre, House Mix features a combination of House's greatest works in an evening.
                Venue:                Toronto Dance Theatre – 80 Winchester Street. 
                Dates:                 February 11 – February 15, 2020.
                Price:                   $20 - $45.
                Link:                    Buy tickets.
MUSIC:
                Hansel and Gretel
Opera is the perfect mix of live music and performance–and the Canadian Opera Company promises the best of the best. Director Joel Ivany has promised a modern adaptation that is certain to take your breath away; not to mention that the Four Seasons Centre is one of the most gorgeous performance venues in the city.
                Venue:                Four Season Centre for the Performing Arts.
                Dates:                 February 6 – February 21, 2020.
                Price:                   As low as $35 (and select shows also offer student/youth pricing).
                Link:                    Buy tickets.
Being at Ryerson, we are in the epicenter of art and culture. Make use of your proximity to live performance (and some amazing student discounts), go explore and experience some of the best that our city has to offer.