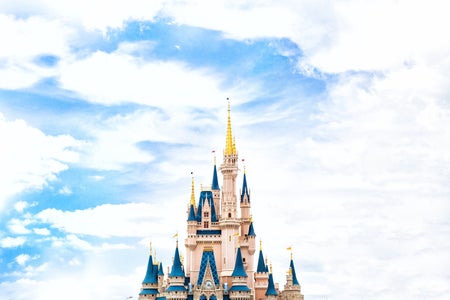 The Best Disney Channel Original Movie
Lemonade Mouth is definitely one of the best Disney Channel Original Movies (DCOMs), right? It's been 10 years and Lemonade Mouth remains as good as ever. Lately, I've been seeing it all over TikTok, so I decided to rewatch this iconic movie, and well, it was worth it. It's amazing! 
If you aren't part of the privileged generation that got to watch it on Disney Channel, let me give you a recap. The movie tells the story of five outcasts that get stuck together in detention, much like The Breakfast Club, but instead of sharing secrets with each other, the group actually starts playing music together, which eventually leads to them becoming a band. 
One cool thing about the movie is that, unlike many other DCOMs, it has a racially diverse cast, who are also pretty talented. The band is made up of girl-next-door, Olivia, the lead singer, played by Bridgit Mendler; Stella, the revolutionary and lead guitarist, played by Hayley Kiyoko; the it-girl and bassist, Mo, played by Naomi Scott; Charlie, the drummer, played by Blake Michael and the rapper, Wen, who also plays the keyboard, portrayed by Adam Hicks. 
Aside from being in a cool band, all these characters also get a well-developed background story and we get to see their lives and families in the movie. Stella, for example, aside from being an activist and a revolutionary, feels like she's too dumb to belong in her family because her parents and siblings are "geniuses." She feels like they don't pay attention to her and is left out of the family, which is sad. By the end of the movie, she comes to terms with her family and they see her for the talented badass she is. 
Olivia is shy and struggles with the death of her mother and the fact that her father is in jail, but in the end, we learn that the entire movie is based on a letter she sends her dad as she finally decides to get in touch with him again, which demonstrates how she's faced her challenges. Wen also has some issues with his father after he separated from his mother. Wen's dad marries a younger woman who Wen doesn't accept at first, but in the end, she becomes family.
Charlie lives in his older college brother's shadow and his family wants him to be just like him and play football, which is not something Charlie wants to do. All he wants is to play the drums and for his family to see him for who he is, not as his brother's shadow. Mo also struggles with being seen by her family because of her dad's conservative beliefs. Mo and her family are Indian Americans and Mo's dad wants her to be a "perfect Indian daughter," which Mo struggles to identify with.
There is a beautiful moment after the teens' families come to pick them up after they get into some trouble for defending their beliefs. The parents all come in and each of them talks to their kids and figures things out. This is when Mo stands up to her dad, Stella's mom apologizes for not appreciating her, Wen accepts his new stepmom and Charlie comes to terms with living in his brother's shadow. It's a nice moment where a lot of the story gets wrapped up and it all leads to the band's biggest concert ever. 
Speaking of concerts, another awesome aspect of the movie is the amazing songs. I, for one, haven't stopped listening to them since sixth grade. Their album is on Spotify and all other music streaming services and I say you should listen to it. Or, you can just hop on TikTok and you will for sure find some of them there. You can even find Hayley Kiyoko doing a version of "Determinate" on there. 
Besides the awesome songs and the interesting storylines, Lemonade Mouth also has an important message to everyone out there, which is to stand up for yourself and fight for what you believe in. The principal at the band's school takes all the funding from the arts program and puts it all into sports, which leaves a lot of students having to hustle to keep their clubs. But Stella and the band don't let it last, and throughout the movie, they stand up to the principal and call attention to this issue. They become a symbol for a revolution at the school. 
Lemonade Mouth's Twitter has this quote pinned: "Lemonade Mouth is and has always been about standing up for what's right, speaking out for the voiceless, raising the alarm against injustice, big and small. #WeAreTheRevolution  #BeHeardBeProudBeStrong #MakeSomeNoise" 
In the end, we can see how in Lemonade Mouth there is a lot more interesting stuff than some other DCOMs. It is more than the story of a boy and girl next door falling in love. It's about friendship and standing up for yourself and for what you believe in. It is a powerful and fun movie with amazing songs and, even now, as a 20-year-old, I still finished watching it feeling more powerful and confident than when I started it.