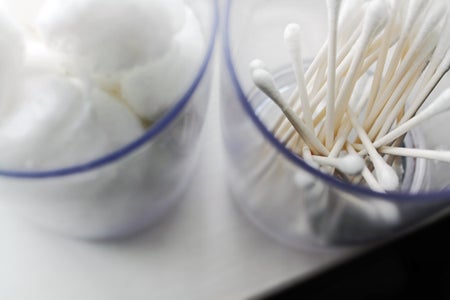 12 Holy Grail Beauty & Skin Products
One of the most tedious first-world problems is finding out which beauty products are right for you. Over the years, I've accumulated an absurd amount of skincare and wellness products, only to find that a select few truly enhance my looks. Thanks to YouTube videos, magazine articles, and Instagram advertisements, I finally have a healthy skin routine that I can rely on. Here is a list of beauty products you may be interested in trying out, which I call my "Holy Grail."
1.

Alba Botanica Hawaiian Pineapple Enzyme Facial Cleanser

This face wash is my go-to when it comes to washing off excess makeup and dirt. The pineapple enzymes in the wash purify my pores and make sure that there is no residue after one wash. 

2.

Clinique 'Take The Day Off' Cleansing Balm

This product is perfect if you're looking for something more eco-friendly than disposable makeup wipes, this balm is perfect for dissolving makeup. 

3.

Mario Badescu Rose & Witch Hazel Toner

Right after I wash my face, I love to apply this all over my face. It leaves my skin feeling refreshed and smooth.

4.

Mario Badescu Facial Spray with Aloe, Herbs, and Rosewater

This facial spray is perfect to add at the end of a skin routine. It's great for freshening up, or using as a setting spray. It is a universally loved product and works for many skin types.

5.

Mario Badescu Drying Lotion

If you have any problem areas or pimples that reappear on your face, this product is perfect for eliminating them. Just apply it with a cotton swab and these problem areas will diminish over the course of the next few days.

This oil-serum hybrid is a perfect moisturizer that leaves my face looking fresh rather than oily. I love to use this as a primer for foundation since it keeps my makeup in place all day.

Although I pretty much use any lip balm, this universal skin salve takes home the gold. There are multiple different colors and flavors, and your lips can stay hydrated and beautiful. My favorite flavor is Cherry.

Compared to every facemask I've tried, this is the best. I've only had smaller, trial sizes of this product, but I may invest in a full size. This face mask exfoliates and brightens the skin, and the results come fast. If you aren't keen on spending this much on one face mask, try out the GlamGlow Essentials Face Mask Plus Moisture Set for $32.22 on Walmart.com.

9.

Chi Keratin Reconstructing Shampoo & Conditioner

This shampoo and conditioner pair keeps my hair moisturized and refrains from creating damaging tangles. Although the listed price is $37, I've gotten them for $8 each at TJMaxx, so keep your eye out.

10.

It's A 10 Miracle Shine Spray

If you're looking for a product that makes your hair look flawless after straightening it, this is the product for you. It lasts forever, and it smells so fantastic that I can't justify it with words.

11.

Tree Hut Shea Sugar Scrub

This exfoliator leaves my skin feeling completely smooth after each use. I always use this before shaving my legs or self-tanning so my skin can be as smooth as possible. My favorite scent is Tropical Mango.

12.

Neutrogena Ultra-Soft Makeup Remover Wipes for Waterproof Makeup

If you dread doing a full skincare routine after a long day or a late night out, these are a must have. Each wipe can take off the toughest makeup, and there is little to no effort involved. It is a must have for those lazy days.
Although there are many more I could add to this list, these are top-tier products that I and many others love. Happy skincare, collegiates!