Mental Health Awareness: Male Depression and Suicide
Hopefully most people reading this will know that the 14th-20th May was the National Mental Health Awareness Week. This rolled around at a time very close to some emotive and thought-provoking suicide awareness in the media, particularly orchestrated by ITV. Coronation Street fans recently watched helplessly as Aidan Connor took his own life, a tragic turn totally unanticipated by his family. However, as the story begins to unfold, the gradual progression of his mental decline becomes clear to both his family and the viewers.
This is just one example of the incredible work ITV has poured into preventing and educating the population about suicide, particularly in males. In March, we were stunned by the poignant, 84 statues positioned upon the roof of This Morning's studios, representing the approximate 84 men who take their own lives every week in the UK.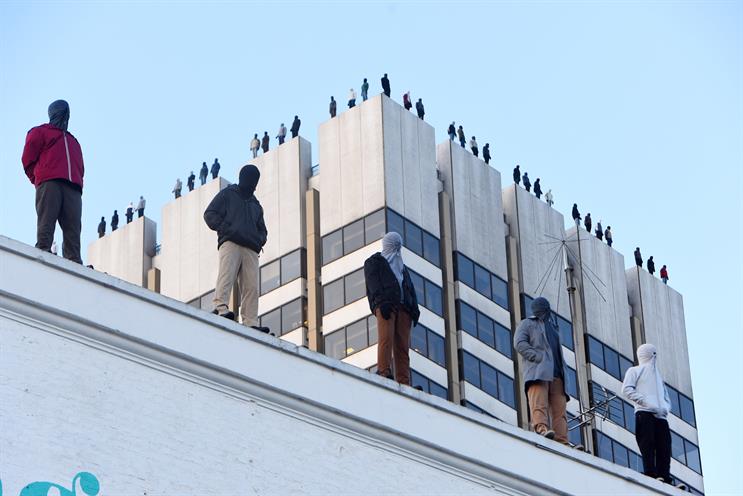 As a population, I am deeply proud of how far we've come in terms of awareness of mental health disorders; normalising them and relieving the weight of previously heavy stigmas attached to terms like 'depression' and 'suicidal thoughts'. I am amazed by the recent outpouring tales of celebrities' struggles and the bravery of people worldwide in discussing their personal battles to raise awareness of different conditions.
In spite of this, in my opinion, there is a large gap in representation and coverage of males suffering from mental illness. To illustrate this, I was shocked to learn that male rates of suicide were three times higher than females in the UK during 2015 and were five times higher than female suicides in the Republic of Ireland in the same year.
To put this in more figuratively, in 2015 there were 6, 639 suicides in total across the UK and Republic of Ireland, which included 4, 997 males and 1, 642 females. This makes it all the more chilling to me, that most of what we hear about mental health appears to be centred around a female perspective.
I wouldn't like to be misunderstood, suicide and mental health awareness of any kind is hugely instrumental in combatting and preventing the long term and permanent effects of illnesses such as depression. I simply think that the coverage of male experiences needs to improve. Suicide and mental illness can affect anyone of any age, gender, religion, culture or economic status, and awareness can save lives.
A couple of things said by Shayne Ward (Aidan Connor in Coronation Street) on Loose Women really stood out for me and sum up some of the issues concerning this topic:
 "I knew that it was something that us men didn't talk about because it is that taboo, it is that stigma of we're manly, we're full of pride, we've got all the answers, we've got everything figured out and we actually haven't."
For me, this reflects my external view on the subject entirely. The view of men which some parts of society hold, leaves males who are suffering, feeling silenced by a forced burden of "masculinity" and "pride". Perhaps, the rates for females are lower because they lack these stigmas attached to men with regard to mental illness, meaning they speak of their internal struggles more freely. I hope that's something we can start to change.
If you are suffering, or know someone who is, please consider contacting some of the following help lines:
Samaritans     116 123 (Open 24/7)
Campaign Against Living Miserably (CALM) – for men - 0800 58 58 58 (5pm-midnight every day)
Papyrus – for people under 35 - 0800 068 41 41 (Monday-Friday 10am-10pm, weekends 2pm-10pm)
Childline – for children and under 19s - 0800 1111
The Silver Line – for older people - 0800 4 70 80 90
If you are a student you can also contact your University Counselling Service.
Disclaimer - The ideas conveyed in this article represent my own opinions and not those of Her Campus. This article was theorised and written with the aim of raising awareness for mental health conditions and suicide particularly in males. The content was not written with the aim of disregarding the experiences of females, it was written to highlight and discuss the gap in male experiences of mental illness represented in the media and the stigmas attached to mental illness in men.
Edited by Angelica Beier
Sources:
http://www.itv.com/news/2018-03-26/itvs-this-morning-unveil-84-statues-as-part-of-male-suicide-prevention-campaign/
https://www.samaritans.org/sites/default/files/kcfinder/files/Suicide_statistics_report_2017_Final.pdf
https://www.nhs.uk/conditions/suicide/
Images: