The Day I Saw Mean Girls: The Musical
Let me start out by saying that I'm not a spontaneous person.
I like planning everything, down to the last minute. It helps me keep my tasks in order and it allows me to know exactly what I'm going to be doing at every single moment of the day. And I like doing things that way.
Which is why me suddenly jumping up to get student rush tickets for a Broadway touring company in Boston on a Wednesday night was out of the norm.
The day I saw Mean Girls: The Musical at the Citizens Bank Opera House, it was a cold, dull, evening in January. I was having a weird day. I woke up with a blocked mindset and aching bones. I felt exhausted. Even though I didn't have class that day, I had a meeting with some faculty and students. While the meeting was good, I came out of it feeling even more mentally drained.
I just wanted a break.
I think my feelings that day were just a culmination of an entire week of being completely bogged down by work, work, meetings, and more work. I hadn't had any time for self-care. Instead, I was structuring my day according to other people's schedules, and I was rushing every moment to meet a deadline of some king.
After my meeting, I sat down to have some lunch and to finish some small tasks here and there. My mind started to wander as I remembered that Mean Girls: The Musical was making its stop in Boston at the Citizens Bank Opera House on their national tour. I've loved the soundtrack ever since it came out, and I've always dreamed of one day seeing some iteration of the show.
However, tickets were incredibly expensive, so I never seriously considered buying a ticket even when I knew it was coming to Boston.
That day, on a whim, I checked their Facebook page to see if they had any sort of student rush plan. Surprisingly, given it's such a high-profile show, they had $30 student rush tickets available for weekday evening shows two hours before curtain at the box office.
I walked back to my dorm half-debating the idea. It was almost like a joke to me, something I might toy with for a while but ultimately reject in favor of being rational.
Then I got back to my dorm.
I looked at my never-ending to-do list, and that's when I made the decision.
I was going to see Mean Girls: The Musical.
I would ignore my assignments, meetings, and deadlines, and go see the show I've been dying to see for a long time. And it was going to be awesome.
The moment I made up my mind, I started maniacally refreshing the ticket page on my computer to make sure that there were still seats left. I had to reach the box office by 5 p.m. to try and get student rush tickets for the show at 7 p.m.
At 4:40 p.m., I rushed out of my dorm with half wet hair to take the green line to Park Street, standing inches away from the door as I just about managed to squeeze into the train, uncomfortably brushing up against other passengers, but too hyped up on adrenaline to care. I got off at Park Street, frantically searching for the street exit as I ran up to the box office at the Citizens Bank Opera House. I reached at 5:03 p.m. and I was the second person in line and the first person at the second counter.
I asked the salesperson about the availability of student rush tickets, and my heart sunk as I watched him search his screen, soon telling me that the sections they usually reserve for student rush tickets were sold out, and he would have to ask his manager about whether he could use other open sections.
I was instantly devastated. I think I let my expectations get too high, and ultimately, if I wasn't going to see the show, I –
Oh, wait.
He was talking to me again. He said they found one single seat left.
Yes! The stars were aligning — that seat was mine.
I was ecstatic, grinning to myself as I walked out of the building with my ticket in hand. I couldn't wait.
The show was amazing. Each of the actors were so unbelievably dedicated to their roles, each of them adding their little quirks here and there that made the experience all the more enjoyable. The singing was unparalleled and the dances were energetic, there was little that they didn't have. After seeing the performance there was no doubt in my mind about why the show is the successful hit it is today.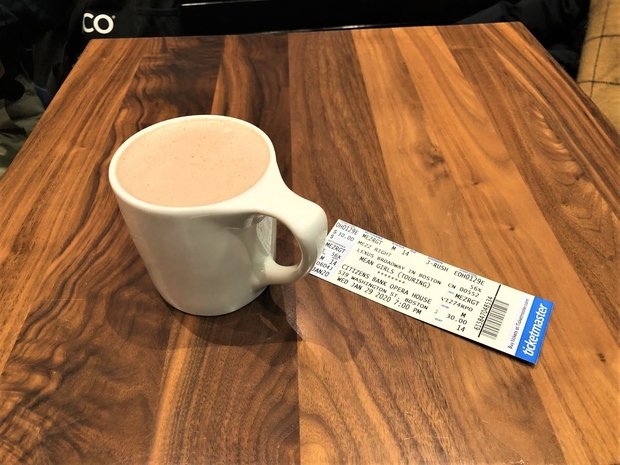 Pavithra Rajesh/Author I went home that night having spent a full evening to myself doing something I enjoyed. By sacrificing the work and unnecessary stress, I got the opportunity to watch an incredible show with amazing performers. I couldn't remember the last time I had ever felt so satisfied and fulfilled.
It was that night that I realized just how important it is to change things up a bit. Not all the time, but maybe every once in a while. Don't live your life in a rut. Try something new. Surprise yourself. You need it. Not only that, but you deserve it. 
So did I have extra work to catch up on the next day? Of course. But did I regret one minute of it?
Absolutely not.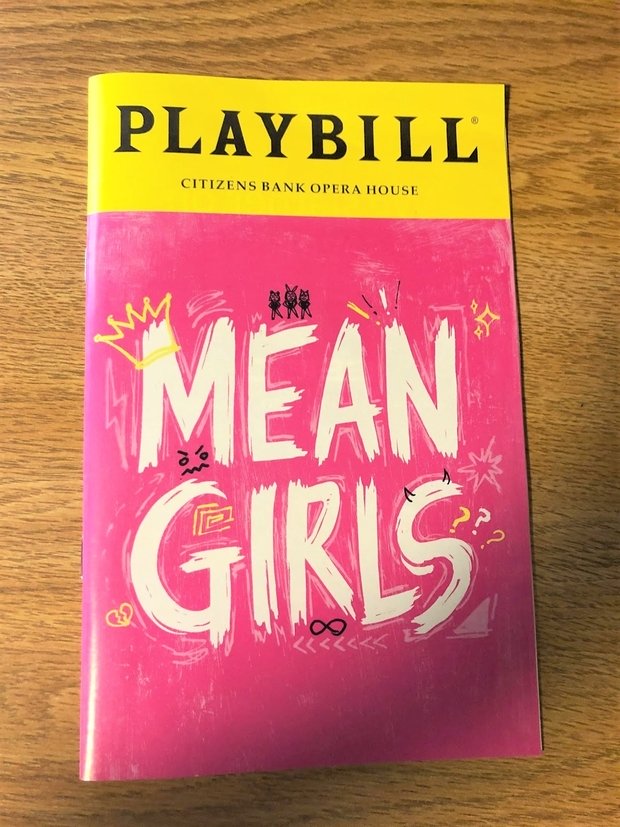 Pavithra Rajesh/Author