Fall is upon us! The weather is getting colder and the leaves are falling, so it is time to start pulling out our sweaters and boots in time for the season. I will admit that every year I wait for the exact moment fall comes just so that I can change my wardrobe from summer to fall, and it has come to my attention that some new fashion items have become popular this year just in time for the season. So, without further ado, here are my top five fashion must-haves for this fall season!
Loafers
Loafers have been my go-to pair of shoes this fall ever since seeing their popularity rise on TikTok. They can be worn with many different outfits and styles, whether casual or formal. For example, I love to pair them with a tennis skirt or a formal pair of pants to create an academia-style look. I purchased my pair of loafers from Princess Polly, but I recommend checking out loafers from ASOS or Zara. Loafers are an absolute must for this fall season!
2. Sweater vest
Another trend that has been on the rise this fall is sweater vests. They are perfect for layering on top of a button-up or turtleneck to stay warm as the cold wind blows between the skyscrapers of New York City. They also pair perfectly with a pair of black loafers to create an academia aesthetic look for whenever you decide to study or peruse the many bookstores in the city.
3. Turtleneck
It's no surprise to those who know me, but I absolutely love turtlenecks, so of course, I had to include them in my list of must-haves for fall. Turtlenecks are another great item for layering. Personally, I love wearing turtlenecks underneath chunky sweaters whenever it is freezing cold outside. However, it is still pretty warm in the city, so I would wait until winter before you start layering clothes. Nevertheless, you can still enjoy wearing turtlenecks this fall with a nice skirt or a nice pair of pants depending on your style and favorite aesthetic.
4. Oversized jacket or cardigan
Oversized jackets are yet another trend this fall. Leather jackets or blazers that appear big on the body are most popular this season, but any oversized jacket or cardigan will do. If you don't already have a big jacket or cardigan, they are easy to find anywhere you shop and are easy to style with any aesthetic.
5. Miniskirt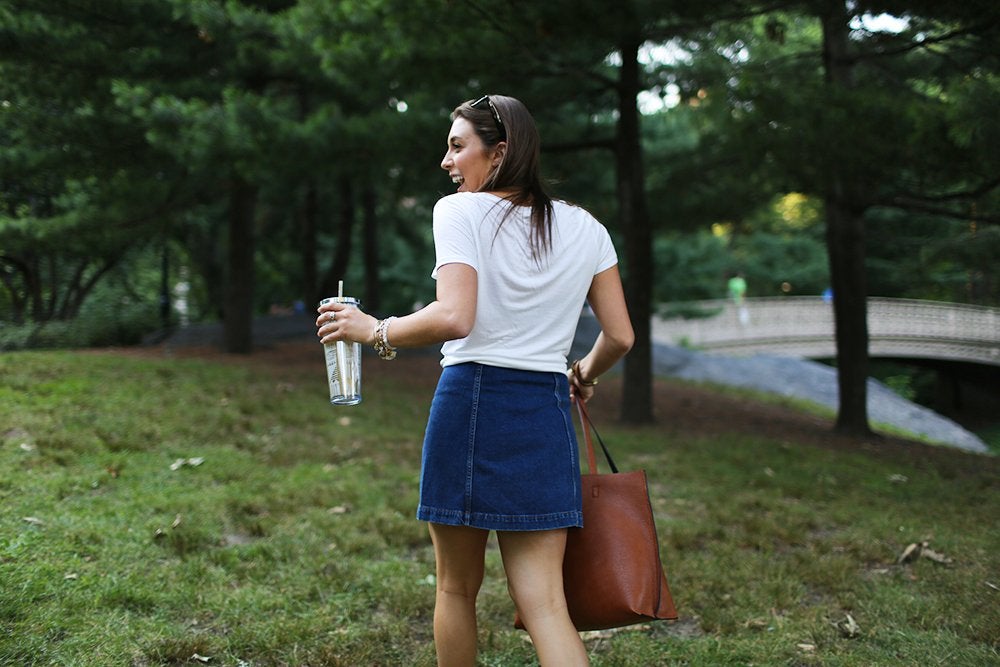 My go-to outfit for fall is always a miniskirt paired with a long-sleeve top and black boots with a pair of tights. It is the perfect outfit for any occasion and can be layered if the weather is extremely cold. Personally, I love plaid miniskirts for fall, but any other pattern will do.
That's it for this must-have list! There are plenty more great fashion items for fall; however, these are my personal favorites that I have worn this season. Remember to enjoy the rest of the fall season and don't be afraid to play around with the items in your wardrobe because you will never know what great pieces you'll find!