Getting dressed in the morning is like art.
First, check the weather. Is it going to be humid or will a breeze pass through the city while you walk to class? Once you determine the day's temperature, decide which will suit you better: pants or something shorter. Then comes the next question: Are we making a statement today or keeping it comfortable? Decide—and make it quick! It's already 9 a.m. and you still have to grab a coffee before class.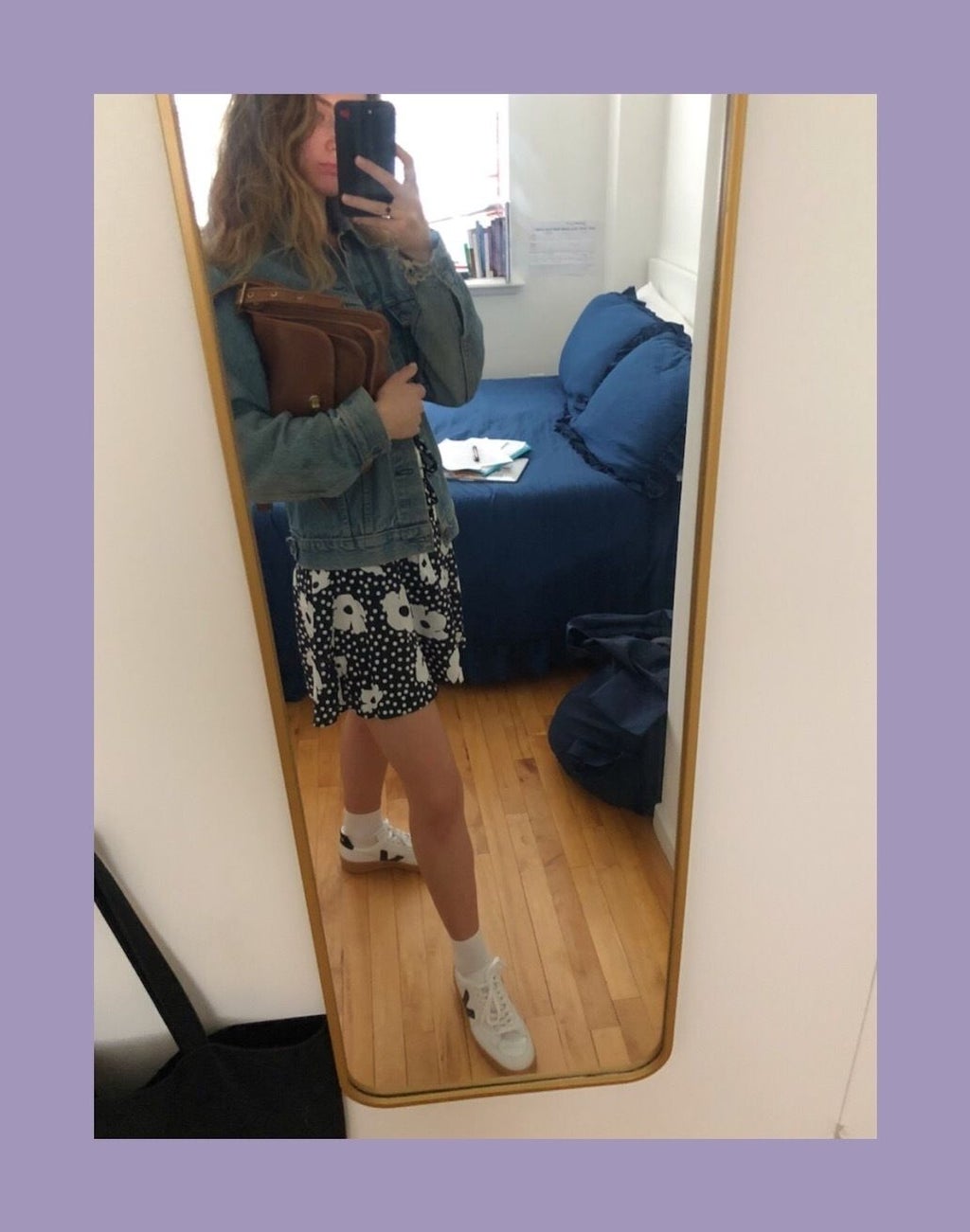 Sift through the rest of your wardrobe, even though you already know what it's comprised of. Hanging next to your go-to t-shirts is the top you thrifted—the one you're dying to debut. Pull that one on because it pairs well with your favorite jeans. The next decision is the most important one you'll make all morning (the second most important is deciding between iced or hot coffee, but you'll still grab an iced because hot lattes make you feel old): shoes. 
Sneakers are the best option because you live so many blocks from campus and can't bear to develop another blister. But, you haven't worn those black leather flats in ages. Sneakers…flats…sneakers…flats…Sneakers it is.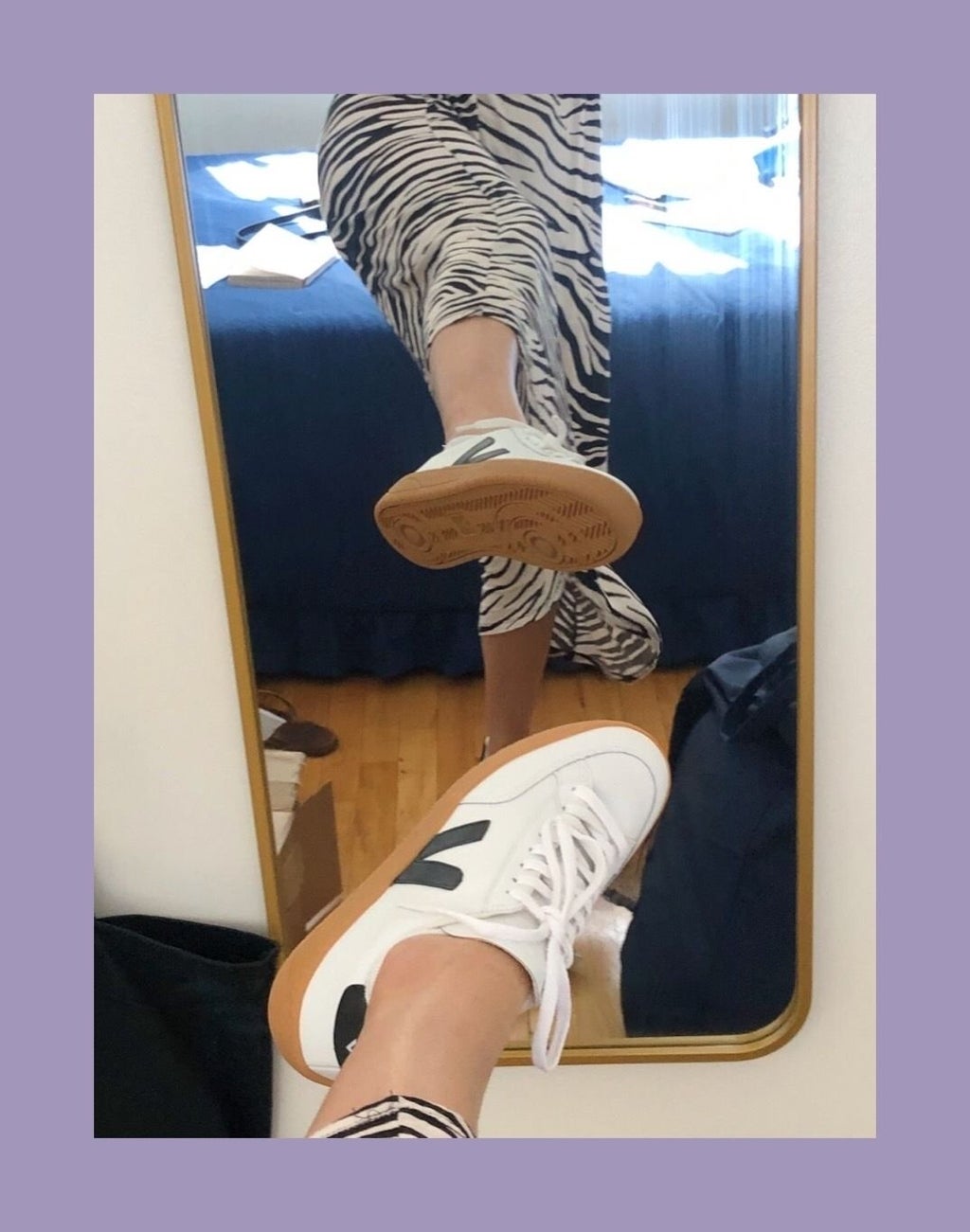 Take a look at yourself in the mirror. How are we feeling? Statement earrings would really tie this look together. And, maybe a ribbon in your hair. But, how are you really feeling? The whole point of getting ready in the morning is so you can take on the day. There's more confidence in your walk when you button your favorite shirt or tie your favorite sneakers.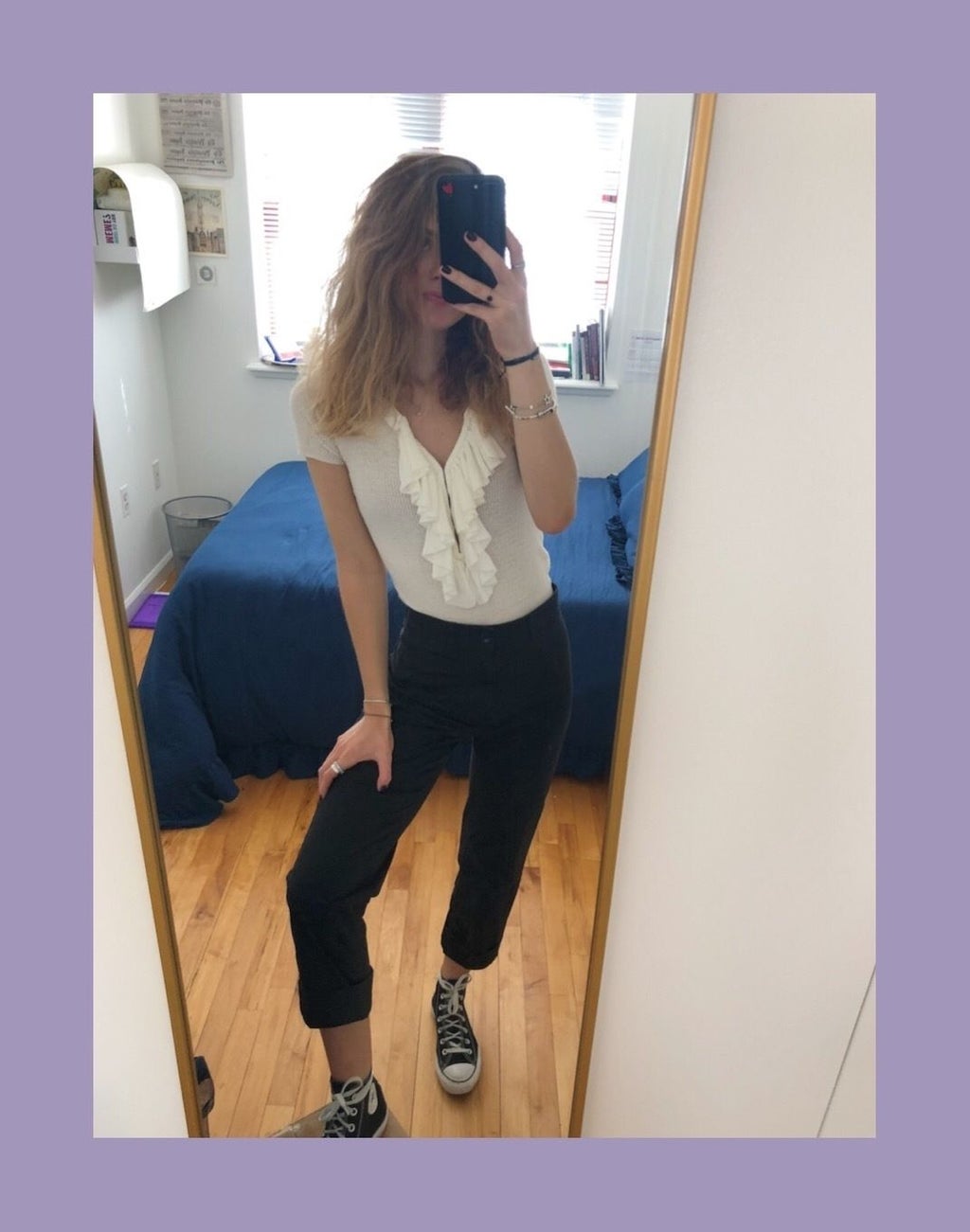 It's time to head out the door, or you'll be late to class. You're dressed well today. There's a certain pep to your step.