Quick Meatless College Meals
When I lived in the dorms, I quickly got sick of eating dining hall food. Although it was very convenient for me to walk into the dining hall, get ready-made food within minutes, and not worry about having to wash dishes, it got old fast when I didn't have autonomy over what I wanted to eat, and when I couldn't find various vegetarian options. When I decided to go off campus, I was excited to have my own kitchen. I could have my own groceries and make my own meals!
Although it has been fun to cook, I now realize how much I miss dining halls, but have thought of some quick, easy recipes. Without further ado, here are some (maybe weird) meatless foods I eat!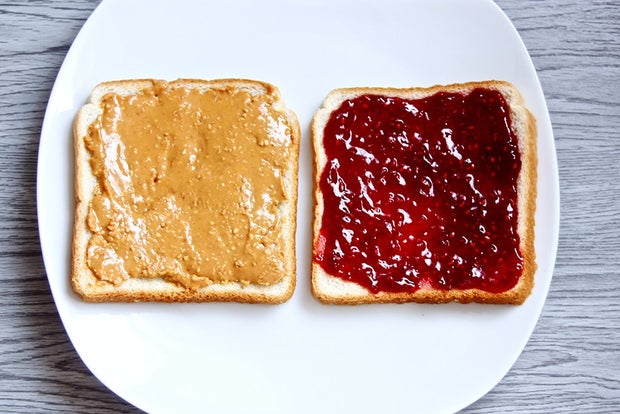 Christin Urso / Spoon
Peanut Butter Toast with Sriracha
I like spicy and savory foods because I was raised on them. The spiciness of sriracha compliments the peanut butter. It helps it to not taste so bland.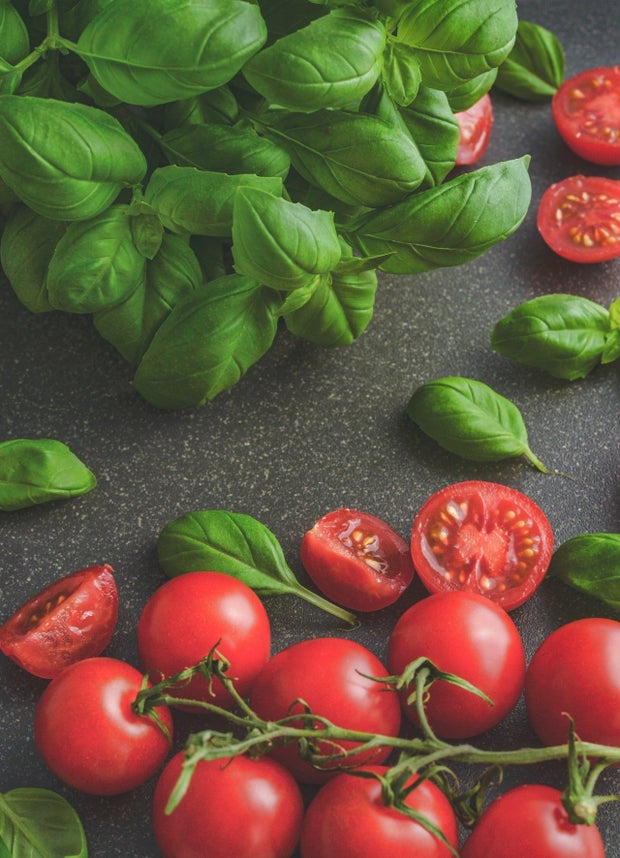 Pexels
Tomato, Pesto, and Mozzarella Sandwich
Toast bread

Spread pesto on both pieces of bread

Add mozzarella inside 

Heat to melt cheese a bit

Add tomato to sandwich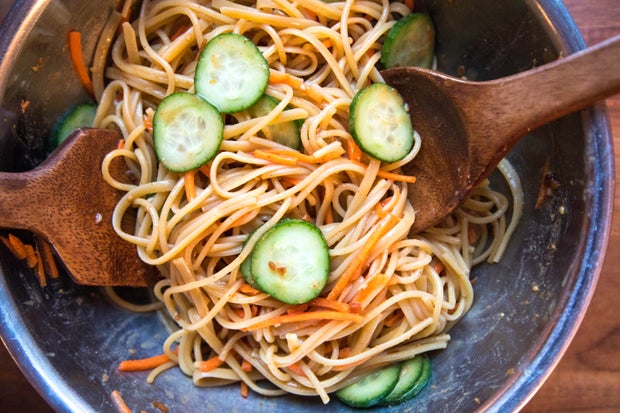 Alex Frank / Spoon
Ramen with Vegetables & Peanut Butter
This is a quick meal that can be made within minutes. I love peanut thai noodles, and this is the quickest and closest way to mimic it. 
Boil vegetables and noodles

Strain 

Mix everything together with the soy sauce powder packet, peanut butter, and additional spices/seasoning.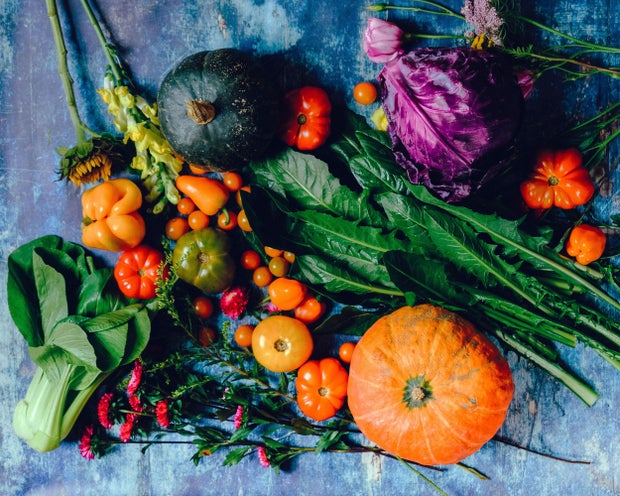 Photo by Ella Olsson on Unsplash
Vegetable Quesadilla
This is another quick meal. I usually use frozen mixed vegetables (corn, peas, & carrots) but black beans, lima beans, and other vegetables can be used too! You can eat it with hot sauce and guac or sour cream.
Saute vegetables with spices and seasoning, keep aside

Heat up two tortillas

Place one down, put cheese on it, place vegetables on it

Place another tortilla on top

Flip and cut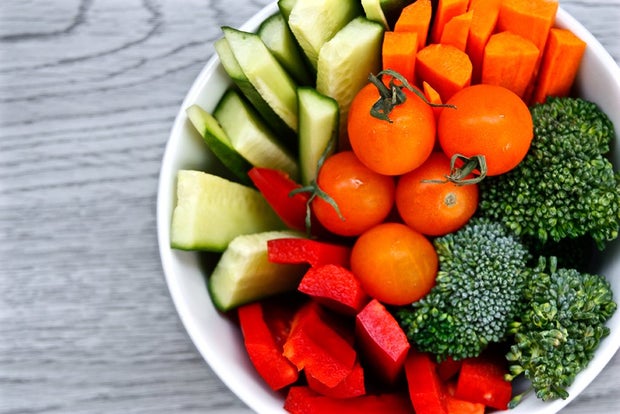 Christin Urso / Spoon
Grains with Vegetable Sauté 
Grains are always healthy options. I have been eating more brown rice, quinoa, and black rice at school. If you have a mini rice cooker or Instant Pot, these can be cooked so quickly! I usually throw a cup of black rice in the cooker, and make a vegetable saute to go with it. The saute I usually make is purple cabbage with peas, cauliflower… anything works! (I usually cut up the purple cabbage when I'm free and store it for later). 
I had never tried black rice or purple cabbage before!
~
Overall, cooking for myself has been a great experience. It can be time consuming, but it has taught me to discover new foods, healthier foods, and has taught me to become independent.