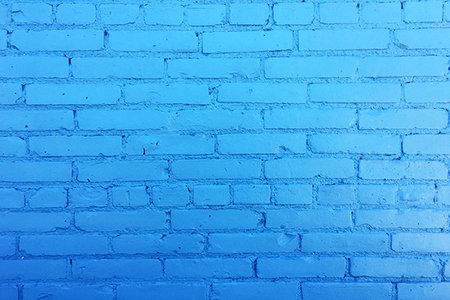 Classic Blue: I Shopped Based on Pantone's Color of the Year and Here's What I Found
A new year means plenty of new things: new resolutions, new memories and of course, Pantone's new Color of the Year. For 2019, Pantone played it boldly with the vibrant Living Coral (check out my article on it for some cute clothes in the color), but for 2020, they're keeping it classic in the beautiful Classic Blue! Here are blue items I found based on the Color of the Year to help you start off the decade feeling trendy.
1. Cornflower Blue Ribbed Sweater, H&M, $24.99
2. Unique Vintage + Pantone Classic Blue &White Pin Dot Rita Flare Dress, Unique Vintage, $98.00
3. Indigo Liz Claiborne Women's Helen Heels, JC Penney, $34.99
4. Topshop button through denim mini dress, Asos- $39.00
5. Blue Striped Print Top, Forever 21, $17.99
6. Seriously Stretchy Low-Rise Medium Wash Jegging, Aéropostale, $18.00
7. Sapphire Make Up For Ever Eyeshadow, Sephora, $17.00 
8. Cobalt Charged Blue Electric Shock Revlon Lipstick, Ulta Beauty, $2.97
9. Jemison Blue/Gray Area Rug, Wayfair, $19.99
10. Navy Yarn Shimmer Shag Throw Pillow - Mina Victory, Target, $33.99
11. Aruba Blue Nail Polish, essie, $9.00
12. Royal Blue Rose Hair Clips, Icing, $4.99
Now your closet, makeup bag, and even your home will have enough blue to make you feel like the trendiest girl of 2020!