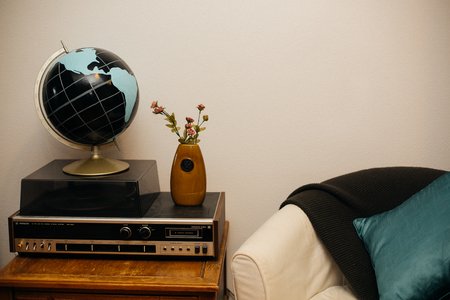 Breanna Coon / Her Campus
Spring Cleaning Tips for College Students
Spring cleaning is essential in this time of renewal and around spring break after midterms. Cleaning might be the last thing you want to do after a stressful time of midterm exams and around spring break. But, cleaning your room will allow you to be more productive and feel much better. Follow these tips to make spring cleaning a breeze!
Make sure you have all the necessary supplies
Before you even start cleaning, you have to make sure you need any and all cleaning supplies! Some things you may need include rags, disposable wipes, glass cleaner, a duster, a vacuum, bathroom cleaner, and a sponge. Try to be as eco-friendly as possible and use reusable items such as cloth rags whenever you can. You might even be able to borrow some things, like a vacuum, from your friends or hallmates.
Make a schedule/chore list
Make a list of everything you need to do and when you need to do it. As busy college students, it might be hard to set out a large chunk of time to do all your cleaning. Planning will ensure you get done everything that you need to do!
You can't expect to be able to dust or wipe down any surfaces before they're clear of clutter. Start by throwing away any garbage and sorting anything that is on your desk.
Take it one room at a time
Start with one room and move onto the other(s). This will help you section the cleaning and make it more manageable. If you only have one room to clean, do it in sections. Start with your bed, then your desk, and so on. 
Clean your closet and other storage areas
Sift through your closet and first take out any clothes that you don't wear any more. Give these to friends and donate them! Then, organize any other items you may have stored in your closet or elsewhere (for example, below your bed). 
First, go through any schoolwork from last semester and see if it's something you need to keep or throw away. Then, do the same for this semester! This will make your work area much cleaner and tidier.
In college, there is a high chance you'll have roommates or at least a communal space. Make this an activity that you do together! Play music and chat while doing the chores—it will make them go a lot faster.
Checklist
Vacuum

Make your bed

Do your laundry

Organize your closet

Empty out your fridge and take out the trash

Dust your desk, dresser, windowsill, and every other wooden or flat surface

Clean your sink and bathroom

Organize your drawers. Your junk drawer, your makeup drawer, your clothing drawers, everything

Clean your kitchen (if you have one)!

Clean your microwave

Don't forget to do the dishes!
Happy cleaning!